A Birthday Celebration in Dubai That You Won't Forget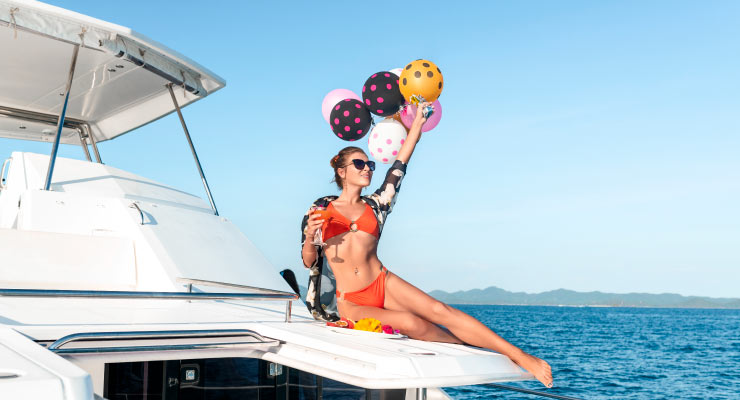 Getting your birthday right is the most important thing in life. You want to celebrate it with friends and family, eat good food, drink excellent drinks, and create memories that will last you forever. If you're looking for a way to spend your birthday that combines all of these elements into one unforgettable experience, then birthday parties on a yacht in Dubai may be exactly what you're looking for!
The Venue
If you are looking for the best place to celebrate your newborn year, look no further than a birthday celebration on a yacht in Dubai. With its stunning views of the Arabian Sea as you enter into the new age, this is truly a birthday celebration that you and your friends will never forget. And with DJ and photography services available, you can capture the memories of this special day to last a lifetime. Plus, with theme-based birthday parties available, you can choose to have a party that is tailored to your specific interests. Whether it's a great night out with friends or an intimate gathering with family, a birthday celebration with yacht rental in Dubai is the perfect way to ring in the new and sassy year.
The Food & Drinks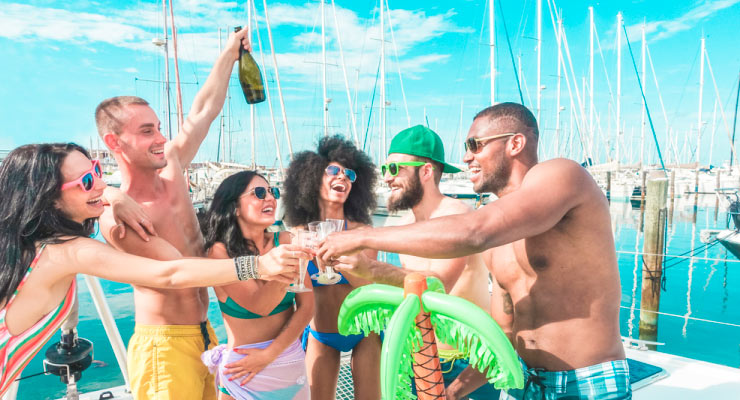 When you're on Royal Champion Yachts, you can relish one of the best drinks and food. And what's a birthday celebration without some great drinks and food? We've got you covered with our wide selection of birthday party packages. Choose from our variety of food and drink options to make your birthday celebration one to remember.
The Entertainment
There are many birthday party packages available with plenty of yacht rentals in Dubai that will make your day filled with fun and entertainment. With our DJ's hearth-throbbing music and photography, you would have a great time celebrating your birthday with friends. You can also plan a theme-based birthday party is also available, so you can plan your birthday with friends.
The Ambience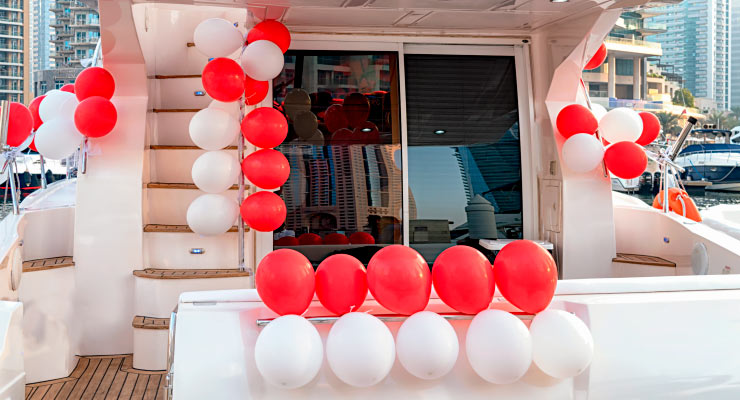 The surreal views of the Arabian Sea as you celebrate your birthday on a yacht is an experience you and your friends will never forget. The birthday celebration on a yacht in Dubai has become increasingly popular, as it provides a unique and luxurious setting for an unforgettable event. Whether you're looking for an intimate gathering or an extravagant affair, our team can help you with that. Royal Champion Yachts specialize in theme-based birthday parties, so if you're looking for something classic or trendy, we have you. And of course, no birthday party is complete without great drinks and food, so we've got you covered there too. Contact us today to start planning your Birthday Celebration in Dubai that you won't forget!
Personalized Packages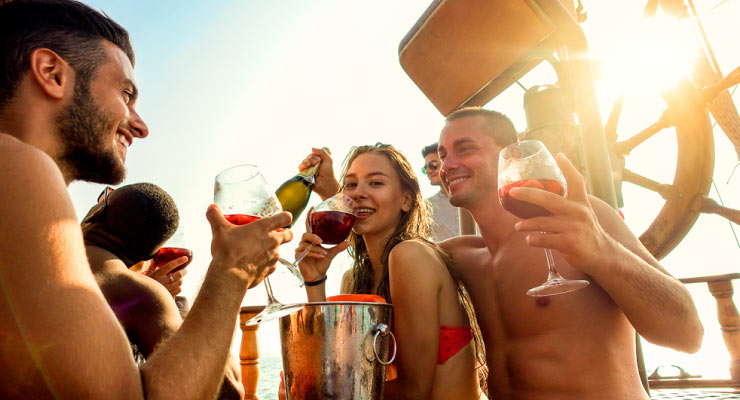 Make your birthday celebration one to remember by throwing a party on a yacht in Dubai. With personalized packages, you can choose the perfect setting for your group. So, come celebrate your birthday with us in style! Now that we have got your birthday sorted, why not plan it face-to-face with us!
Swapna

Love to travel and find interesting facts about the places I visit, be it the historic facts or the latest innovation in the city, it excites me the most. Being a student of literature adds more to my hobby of traveling & getting in-depth to know the place in & out. Might find me in a historic fort reading & listening to the tales of dynasty or partying in the sassiest hotel of the city!