Celebrate Valentine's Day in Dubai | Valentine's Day Special 2022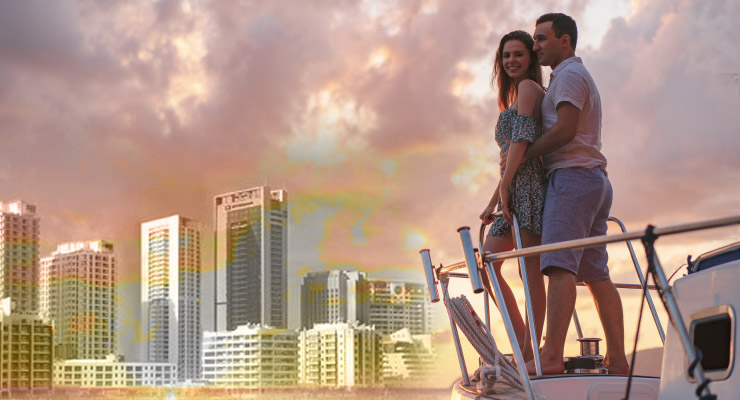 You are never too told to celebrate love. Be it in your 20s when you feel the first butterfly in your tummy or be it your 50th year together with your beloved, you are never old to celebrate Valentine's Day. It's not just you, me, or someone else, the city celebrates the love month across the world. Dubai is no less. So, don't delay just book a flight to Dubai with your soulmate and write a memorable Valentine's Day 2022 in your life diary.
Romantic things to do on Valentine's Day in Dubai
Dubai is a city of grandeur with a golden sunrise & sunset, white sands & the beautiful stretch of blue waters that adds more beauty to the city. It won't be surprising if we say thousands of tourists plan a trip to Dubai every year to relax & experience the high-end living style of Emiratis. You can visit many famous places in Dubai that you can gaze at for hours together. You can take up packages when you are in Dubai to step on every beautiful land in Dubai.
Below mentioned are some of the best things you can't miss this Valentine's Day.
Celebrate love from top of the world – Burj Khalifa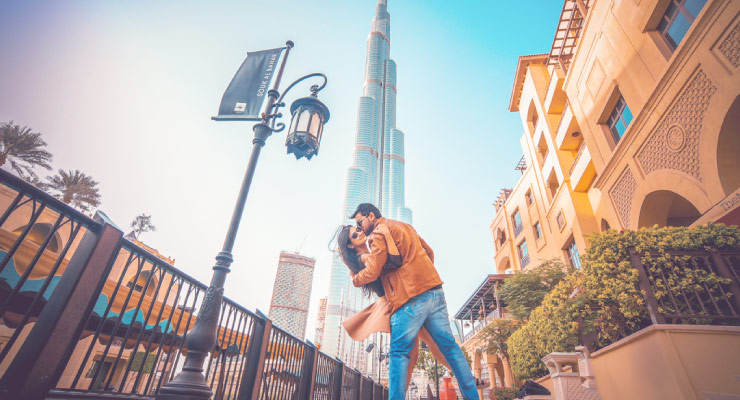 Celebrate the day of love & experience how it actually feels to be on top of the world. Go on to the 124 or 125th floor of Burj Khalifa & witness the 360 views of beautiful Dubai, if you are someone who would opt for a thrilling experience to 148th and celebrate Valentine's Day from the topmost floor. You can also choose to have dinner at Armani Meal in Burj Khalifa.
Love is in the air – Hot Air Balloon ride in Dubai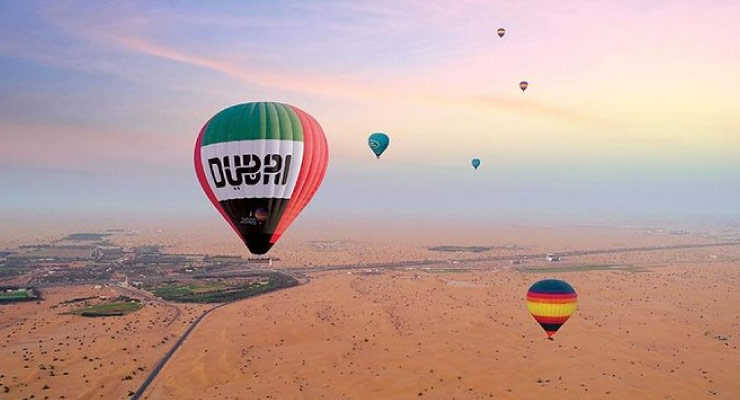 Dubai is a beautiful mixture of the extremes, i.e. the endless stretch of Gulf waters and on the other side the stretch of a vast desert with picturesque sand-dunes spread around. All this while, you would have heard the phrase love is in the air, well experience it all by yourself in Dubai. Celebrate Valentine's Day from 4,000ft above the ground, get on a hot air balloon that commences from the middle of the Arabian Desert. You can plan it as the first thing of the day to witness the serene sunrise from above and relish the royal breakfast that would be served during your ride. Click pictures and make the best memories on Valentine's Day in Dubai.
Now that you have celebrated enough love & already feeling to be on top of the world, let's check how deep your love is :p Just kidding!
Dive into the Deep Blue Waters – Watersports in Dubai
No doubt Valentine's Day is all about celebrating love, but let's not forget the adventurous roller coaster we all have been through when we are in love. You can dive into the depth of Gulf of Oman & explore underwater life. There are many yacht rental companies in Dubai that would guide you through many watersports adventures for an out-of-the-world experience. Try scuba-diving, kayaking, speedboat riding, etc. for an amazing adventurous feeling.
Relax with a blissful sunset – Book a Luxury Yacht in Dubai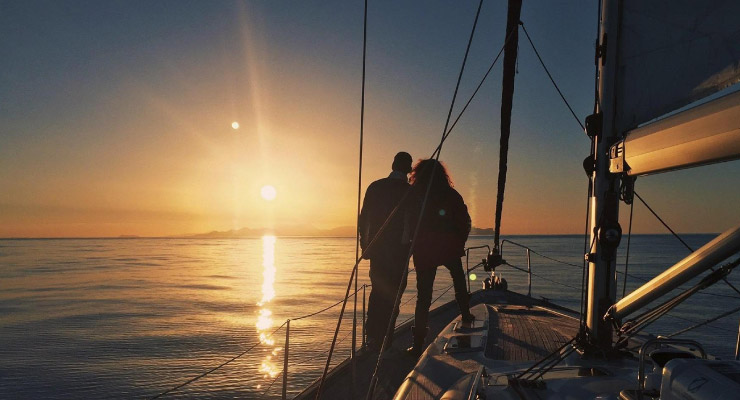 Well, we all long to spend some we time with that someone special in this busy-busy world. The yacht could be the best way out to spend some private time with your soulmate. Rent a yacht in Dubai and sail around & view the scenic architecture from blue waters. Also, take a moment to sit on the deck and feel the mesmerizing golden sunset & white sands. The yachts also have luxurious yacht rooms, if you opt to stay in for a night or two to celebrate Valentine's Day differently on a yacht in Dubai.
FYI, Yachts get huge attention from the tourists who plan a trip to Dubai.
Watch favourite stars under the sky – Outdoor Cinemas in Dubai
The tickets get sold out super fast here. For people who love watching movies, VOX Outdoor cinemas would be a happy place for them. So this Valentine's Day 2022 celebrate the day of love with your beloved & watch your favourite movie under the sky & relish delicacies from la carte if you wish to munch something during your watch. Sounds fun right?
Shop gifts for your Valentine's Day – Visit best shopping malls in Dubai
Okay, here's something for your rescue. If you haven't planned anything for the Valentine's Day & you are guilty of so, here's the best thing you can do. No woman ever said I don't wanna go shopping! So take your better half out shopping, shop the favourite thing in the mall & watch her/his happy face. Does anything else sound better than this idea? No, right. There are plenty of malls around in Dubai, you can go to THE Dubai Mall, Meena Baazar, Dragon Mart, etc., and let the shopping tour continue. So, shop your heart out with your best man or your ladylove this year.
That's all you can do on Valentine's Day with your best half when you are in Dubai. Explore the city streets, travel with your partner, make memories, click pictures to cherish & save the memories for a lifetime.
Now, that your Valentine's Day is sorted, don't forget to like, share & help your friends out there.
Follow us for more such blogs here!