Corporate Yacht Parties in Dubai: How Yacht Rentals Organize Orientations, Conferences, and Business Events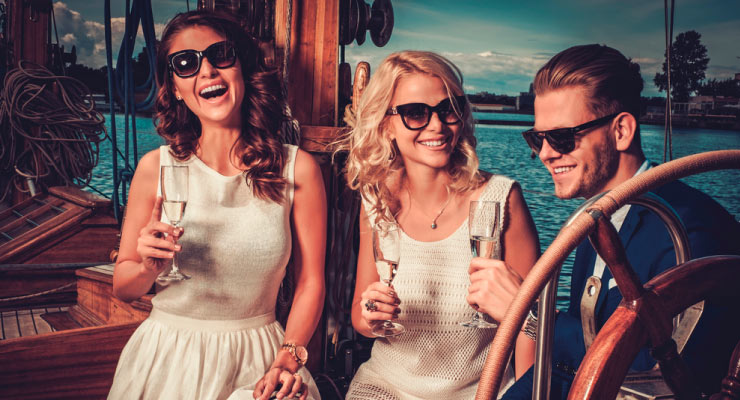 You've worked hard to build your business and make it successful; now it's time to celebrate! Corporate yacht parties in Dubai are becoming more and more popular among corporate businesses who have expanded their horizons and reached new heights in the financial world, or those who are just looking to treat their employees well with company events that they'll never forget. But if you're planning on hosting an event on a yacht, there are several things you need to know first—especially if you plan on doing it right and avoiding any common mistakes!
What types of corporate events are can be arranged?
There are all sorts of events that can be held on a yacht, from conferences and business meetings to orientations and parties. Promotions, new deals, and superannuation are all great reasons to book a yacht in Dubai. Plus, there's something about holding an event on a yacht that just screams luxury.
Different aspects of an event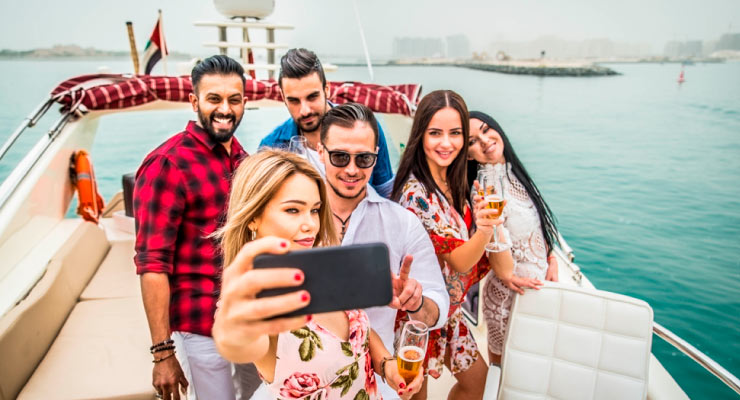 When you book yachts in Dubai for your corporate event, you have to take into account different aspects of the event. The first thing you need to do is come up with a theme or idea for the party. Once you have that, you can start booking yachts that fit that theme. You'll also need to decide on the activities you want to do on the yacht, as well as food and drink options. And of course, don't forget to invite your guests!
Hire Ultra Sailing Yachts
When you are looking to book yachts in Dubai for a corporate event, be it to organize an orientation, conference, or business event, yacht rentals can be a great option. Not only will your guests enjoy the luxurious setting, but you'll also be able to take advantage of the stunning views of the city. Plus, with so many yachts to choose from in Dubai, you're sure to find one that's perfect for your event.
Key elements you need to consider before deciding where to host your party
1. Location is key when it comes to yacht parties – you want to be close to the action, but not so close that your guests feel cramped.
2. Make sure the yacht rentals offer plenty of food and drink options for your guests.
3. Yacht services should be top-notch so that your guests have a relaxing and enjoyable experience.
4. Conference halls should be well-equipped so that your business meetings can run smoothly.
5. Make sure there the yacht has enough space to accommodate your guests.
6. The décor should be elegant and stylish, to create a luxurious atmosphere for your party.
5 top benefits of Yacht Charters for Team Parties in Dubai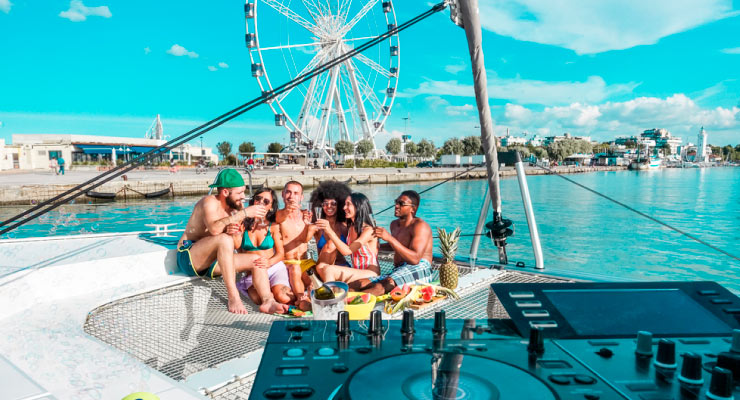 1. Yacht charters offer an enclosed area just for you and your mates, so you can have fun and not worry about being disturbed.
2. You can play games and have meetings on the yacht without worrying about the weather or waves.
3. The yacht charter company will take care of all the details for you, so you can relax and enjoy your time.
4. Yacht charters are a unique and luxurious way to entertain your guests.
5. Most importantly, it's an exclusive experience that only a select few people get to do.
Yacht rental companies have other benefits: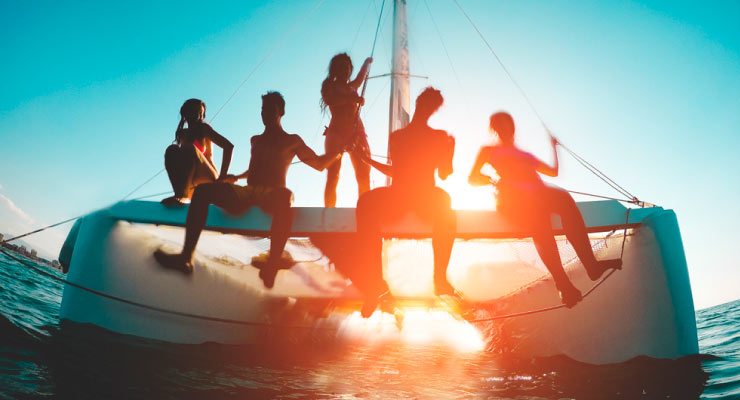 -They set up everything from furniture to catering before arrival – they'll make sure that everything is set up and ready for you when you get there!
-It's completely hassle-free – they take care of all the planning and organizing, leaving you with nothing more than attending this great event!
To organize a party for an office could be a tough job, to make it easy, you have to hire a yacht rental in Dubai that has a dedicated event management team to plan your party or the event. Royal Champion Yachts has experienced teams who can help you in getting things arranged appropriately.