Top 10 Best Fishing Charters in Dubai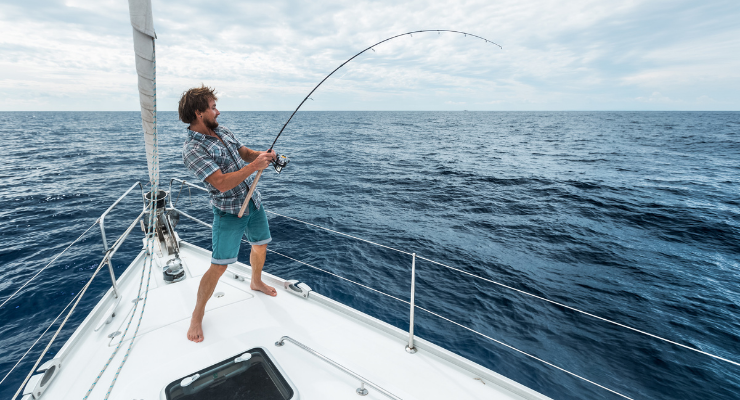 If you are someone who loves water adventures, then deep sea fishing is something that will top your list and exploring fishing charters in Dubai are not be missed out.
Dubai is one of the most visited places during the winters and spring season as it attracts a huge number of fishing lovers to the Emirates. People from different regions come over to indulge in deep-sea fishing adventures.
Fishing charters bring in many customized facilities too. You might get to experience a barbecue on a yacht, guard captain & crew, provision of basic fishing equipment, etc.
Few of the yacht charters also give yachts on rent so that people can go on a tour to the Burj Al Arab, the Atlantis, the Palm Jumeirah, etc. to enjoy the sightseeing.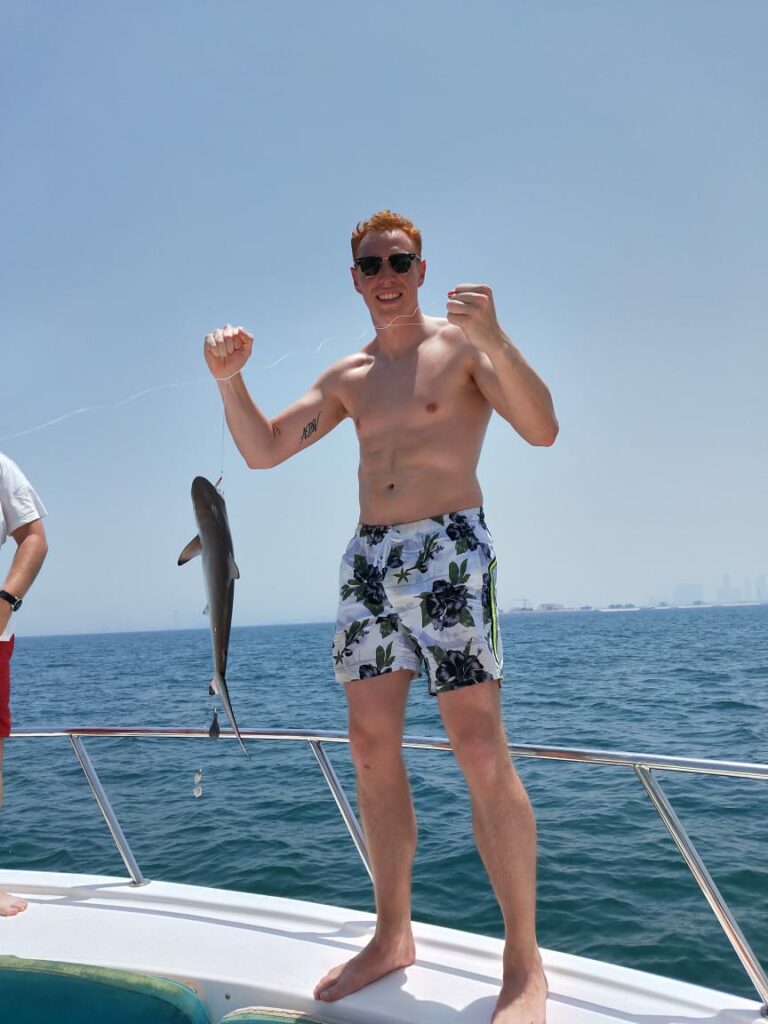 When it comes to fishing in Dubai, January to May is the business month for the companies that help people with their fishing experience. However, the craze of fishing spikes up from January to March.
Visitors prefer Deep Sea Fishing on a Yacht as they get to indulge in exotic marine catches while they explore the beauty of Gulf waters. If you are someone with great patience then the seashore is just the right place for you to spend your vacation in blue waters and white sand!
Anyways when in Dubai, you will always have better and amazing experience fishing on a yacht.
How to rent a Fishing Charter in Dubai?
Before you decide to rent a yacht for fishing, you will have to be clear about certain things like where would you like to fish and how long would you like to sail off the seashore.
Most of the charters in Dubai do not opt for a distance less than 20-15 km, as it won't fetch any profits for them. Along with that, you have to decide if you would like to go for deep-sea fishing or take up a yacht tour around the Gulf waters and enjoy fishing.
Check how many cabin crews you would need based on your fishing requirements. This would also decide your budget for fishing on a yacht rental in Dubai.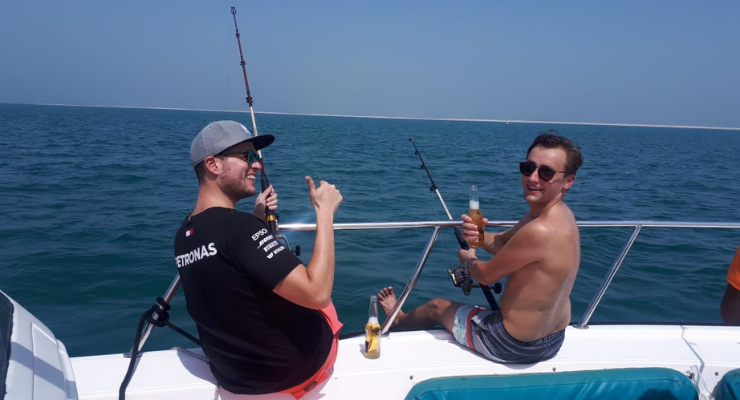 If you are someone who wants to keep the adventure low-key and enjoy peaceful activities then you must opt for the early morning fishing trips. Early morning or late evening boat ride is exhilarating.
The cool sea breeze is at its best during mornings and late evenings topped with the zeal to catch a fish on your own. It already sounds so exciting. What's more? You can opt for a personal barbecue onboard!
P.S. Always choose a 30 ft. yacht for deep-sea fishing with a washroom attached.
Top 10 Dubai Fishing Charters
Here are the lists of the top 10 fishing charters in Dubai which can bring amazing fishing experience on board. Choose wisely for a fun-filled time.
1. Champion Yachts
Champion Yachts provides you an open hand in choosing your value-driven packages based on the luxury you want and the budget you have planned for. Personalize your fishing experience with extra-ordinary luxury along with a homely feeling on the yachts that have so much to offer!
Pros: Friendly crew members and have an amazing team of event management who can organize any kind of trip, be it with friends or loved ones. Planning for something perfect? Champions Yachts is definitely the place.
Cons: Might seem pricy when you plan a yacht party, also ensure you pre-book it as they might run out of booking slots.
2. Seven Yachts
Seven Yachts can satisfy your level of comfort and expectation if you are a believer in brand and class over quantity. When you are here, you just have to list out your demands; the workaholic crews will make sure they serve you a unique fishing experience and everything you desire for your yacht fishing.
Pros: You get a lot of options to rent private yachts to private or any kind of corporate time. Experience the red-carpet vibe with a VIP welcomes as you onboard the yacht.
Cons: Generally opt for great events and be occupied most of the time during the pack business days in Dubai, you have to plan way earlier to get yourself a place here.
3. Cozmo Yachts
Cozmo Yachts are one of the leading yacht rental companies in the UAE that gives you an experienced shipmaster as soon as you step into it for your fishing adventure. If you want to experience a top-notch fishing tour on a yacht, then do not miss out on any chance to step on Cozmo Yachts.
Pros: They have specialized yachts for all kinds of occasions, be it birthday parties, corporate meetings, or small gatherings. You get everything you need here.
Cons: High demand for yachts is the major drawback of Cozmo Yachts as availability is always a problem.
4. Xclusive Yachts
Xclusive Yachts have bagged a lot of awards for the best services they have offered and have witnessed customer satisfaction to another level altogether. They provide an all-inclusive fishing package with 4 hours of fishing on their sports cruiser. They also provide a top-quality professional set of fishing gear.    
Pros: You ought to have an amazing time as you practice water sports under proper guidance. Relish the yummy cuisine and beverages served by the crew.
Cons: If you plan for a small party, Xclusive yachts might seem high on expenses.
5. Aquarius Yacht
Aquarius Yacht provides reliable fishing equipment to fishing lovers. Filter out your preferences when you step into their comfortable cabin and space to relax. The team focuses on providing you the exact things which you would have asked for.
Pros: For every function you plan, the Aquarius team makes sure you feel special and loved. Plan your small get-togethers, weddings, birthdays here at budget-friendly prices.
Cons: Check out everything you have asked the crew to include in your package as the team works under very detailed guidance.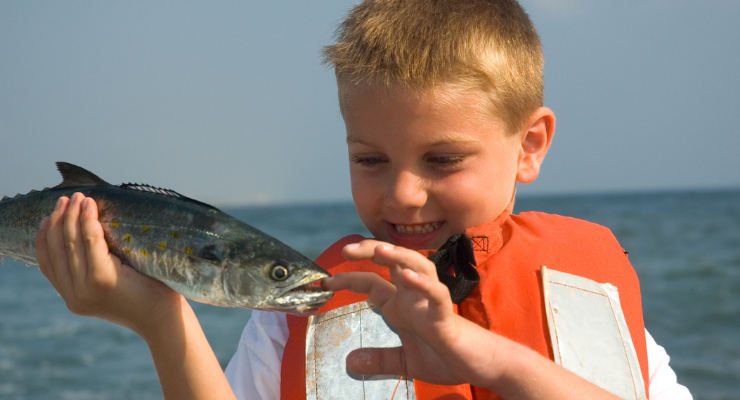 6. Neptune Yachts
Neptune Yachts are the best when it comes to serving high-standard services in the yacht charter industry. Providing a minimum of 4 hours fishing trip to go to the deep sea with proper fishing gear, they also provide cooking and eating your catch on board! Experience the luxury on the blue waters.
Pros: They always have exclusive offers and involves in easy online booking for their customers. A yachting company that plans before you think!
Cons: As the slots are always booked, they prefer huge gatherings or events.
7. Aone Boat Rental
Aone Boat Rental provides a lifetime experience of fishing in the Gulf waters. The demand for yacht parties has increased in no time in Dubai and people from all over the world come here for the best fishing tours. Aone Boat Rental has worked hard to stand high on their customers' preference list.
Pros: Ever-ready crew to help you with fishing and serve you the delicacies of authentic Dubai cuisine.
Cons: If you want to reach out to them online, you might have to wait a while to connect with them.
8. Royal Blue Coast
Royal Blue Coast owns a history of serving people with life-long yacht experience in Dubai. Priced at AED 2500 per fishing package, with top-notch tackles and baits, they set sail early in the morning to distant areas of the Arabian Gulf to catch a variety of fishes. Expert in both bottom fishing and trolling.
Pros: Plenty of options to cut short on your budget and pay only for the luxuries of your interests.
Cons: They are renowned, hence always under the spotlight. Plan well in advance to get yourself a slot on the yacht.
9. Nanje Yachts
Nanje Yachts comes with depth and fish finder systems for the best fishing trip adventure in Dubai. When you desire to experience deep sea fishing and explore the beautiful world beneath the scenic blue waters, Nanje Yachts brings you everything on a platter. A dream of an adventure fishing trip in Dubai is now possible.
Pros: Easily available as they have a collection of yachts for any kind of fishing you desire. Humble crew members are a plus for your trip too.
Cons: You ought to have fishing legal and active documents to board on the charter.
10. Go Fishing Dubai
Go Fishing Dubai, with a decade of operating fishing charters in Dubai, can show you ins and outs of fishing. They have been offering fishing excursions to visitors who love to spend their vacations in Dubai relaxing. Go Fishing Dubai was established solely out of a love for fishing and being on the water!
Pros: You want to have your family and friends around; they accommodate a huge crowd and plan out things for better services. And they are the best at fishing adventures.
Cons: First come, first serve is their slogan. So you know what to do.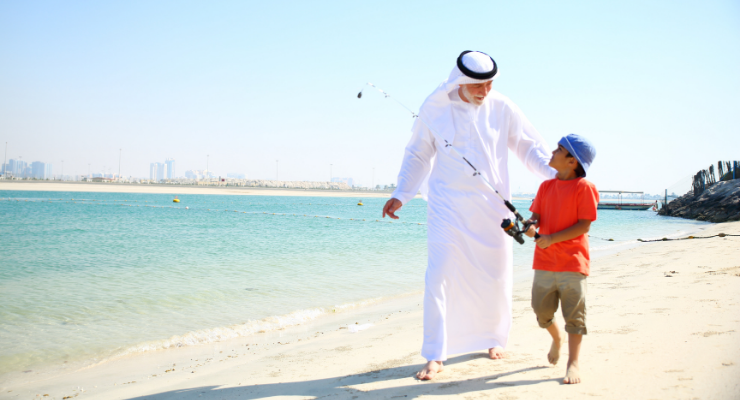 Now, when you jump over with excitement to go fishing in the blue waters of the Gulf, ensure you know the best fishing charters in Dubai who can give you an amazing experience to cherish all your life!