Are you excited about F1 Abu Dhabi 2022? Everything latest you must know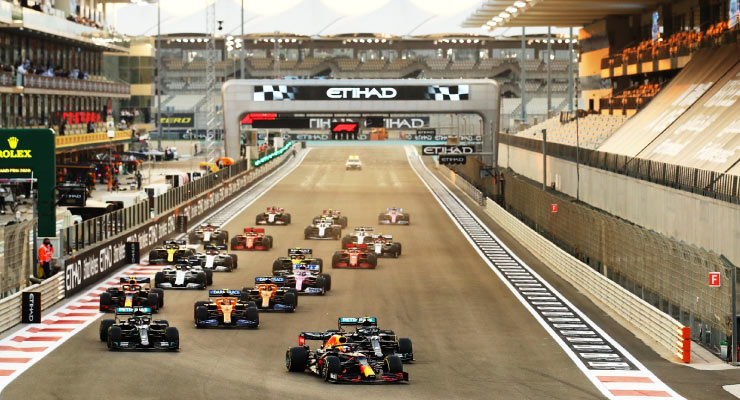 Who on the earth does not wait for the marvelous show of F1 every year? Well, this time F1 2022 in Abu Dhabi is gonna make it grand not just for F1 fans but also because of the location, like everything is grand in Dubai, then imagine the extraordinary event that would happen in Dubai making it one of the spectacular events of the year.
Let's learn more about how interesting and exciting the F1 Abu Dhabi Grand Prix 2022 gonna be!
What's new in Grand Prix F1 2022 in Abu Dhabi?
The Grand Prix F1 is dated to happen from 17th Nov'22 to 20th Nov'22, supposedly to be one of the most happening weekends of the year with lots of actions. The hot news of the F1 Grand Prix this year is that Yas Marina has thought of accommodating high number of spectators this year & have planned of brand new grandstand near the current North Grandstand by turns five and six. Not only this, you can also walk to Etihad Park which would provide easy access to the Yasalam After-Race Concerts. As you are in the land of luxury, you can also try watching the world-famous F1 race from Champion Yachts cruise with amazing food, great luxury, refreshing drinks, and much more. Sounds fun, right?
What is the cost of Formula 1 2022 Grand Prix?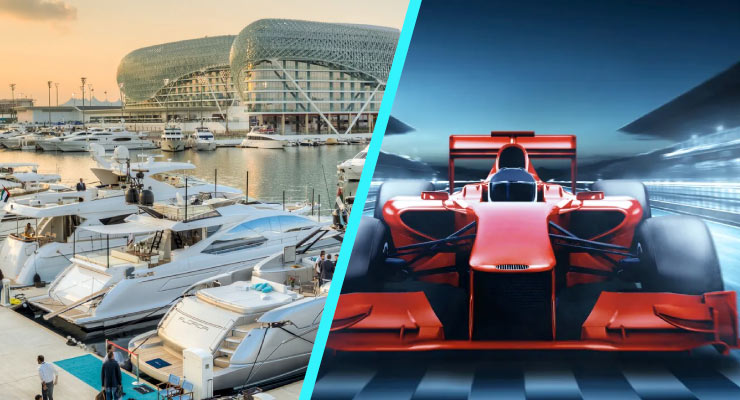 Well, the Abu Dhabi Grand Prix tickets start from 699AED; the grandstand ticket range starts from 1,380 AED; hospitality from 1,250 AED; and packages start from 4,410 AED. You can also reach out to Champion Yachts team to check the prices to charter a yacht as you witness the most awaited race of the year!
What are the power-pack performances in F1 Abu Dhabi?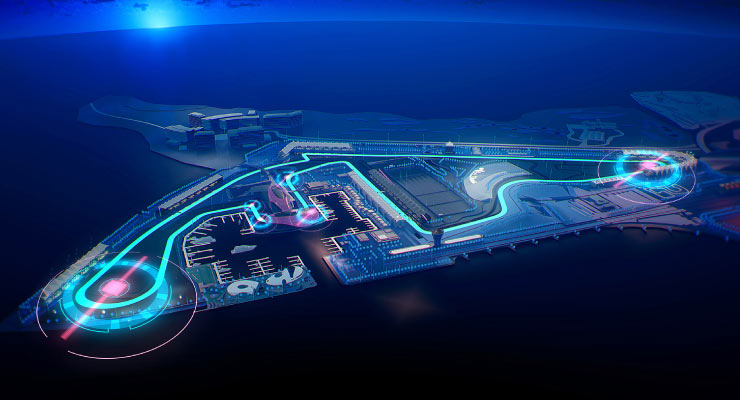 Be ready for the grand opening by Swedish House Mafia as announced for the 2022 F1 Yasalam after-race concerts in Abu Dhabi and would be performing on Friday, November 18. After the heart-throbbing performances by Lewis Capaldi, Khalid, Stormzy, and Martin Garrix, and DJ Snake and this year, F1 Abu Dhabi 2022 has an equally exciting line-up.
Not only this, you also have an array of delicious brunches and exciting parties to keep you occupied throughout.
How to charter a yacht to experience the best view of F1 Grand Prix 2022?
We have an amazing collection of luxury yachts and we can guarantee some fun time onboard! So, this year F1 Grand Prix watch with a completely different experience and a lot of adventure.
Champion Yachts have been into yacht rental services in Dubai for a decade and more ensuring each and every guest leaves the yacht with a good smile & memorable experience with us. Book a yacht now to explore what we have for you in the bag!
Visit our website here: Yacht rental Dubai
Talk to us here: +971 55 470 3501