Honeymoon on a Yacht: A Romantic Getaway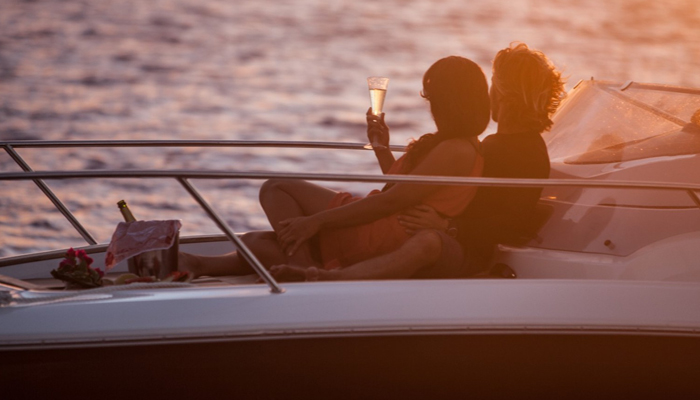 What else would sound great when you wish to start your newly wedded life on the endless Arabian Sea to cherish the first few days of your marriage.
A wedding is not a joke, it involves a lot of rituals, friends & relatives all around & so many functions happening around to celebrate one of the biggest event of your life. But you definitely want to spend some private and intimate moments with your soulmate.
Renting a personalized & luxurious yacht to relax & love the newly wedded vibe on the Arabian coastal with beautiful Dubai's necklace can make you go gaga about the post-wedding experience.
Click here for more: https://bit.ly/3yTaqZs
Rent a lavish yacht for Honeymoon in Dubai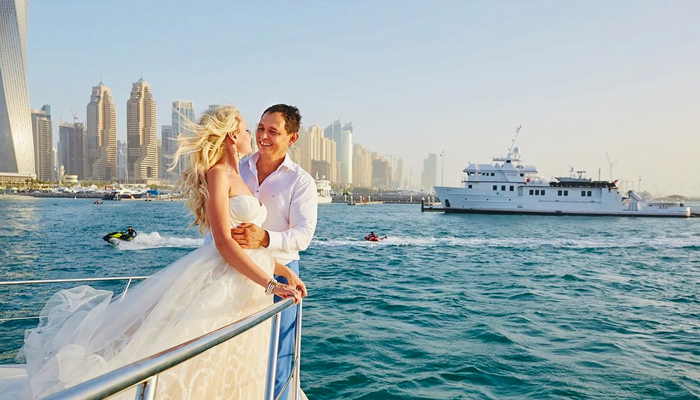 When you land in Dubai you can definitely see the long-long stretch of Blue waters making Dubai look so peaceful & serene. Sail on the Blue waters, sit by the deck and please your eyes with Arabian Sea & the great Burj Khalifa, Burj Al Arab, etc.
Comfortable & Luxurious Yacht Suite Rooms in Dubai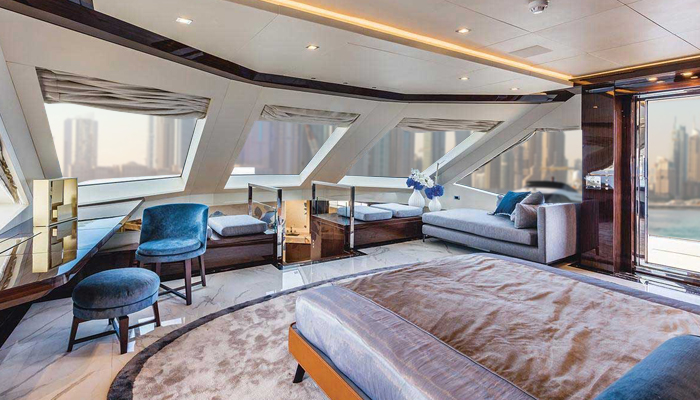 Yachts in Dubai have extraordinary luxurious rooms with king-size beds, attached washrooms & LCD (watch your favourite movies on the waters with your better-half). Yacht rental companies in Dubai also have laundry well-trained crew members who can give you best yacht services in Dubai.
Plan a Candle-lit Dinner on the deck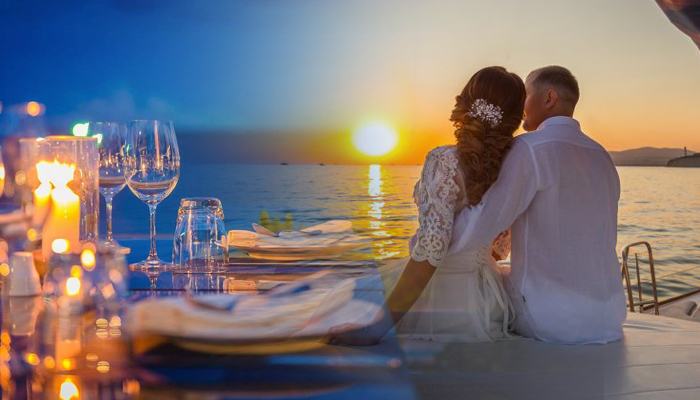 When you book a yacht in Dubai, you book yourself a very peaceful sail on the Dubai waterbodies with utmost privacy to vibe Dubai with your soulmate. You can plan a candle-lit dinner with your partner & decorate it for a romantic dinner on the deck by the side of beautiful Dubai city.
Go on a Dubai Tour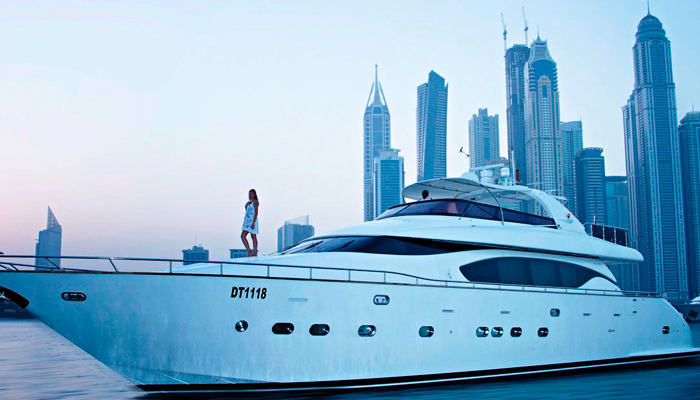 Dubai has altogether another view from the Gulf waters when you go sailing to the Dubai seaside. View the masterpieces of architecture as you relish the yummy authentic Arabian food prepared by the most popular chefs of town. On yacht, you get everything by the reach of your hands. Yacht rentals ensure they have everything on board based on your requirements.
Dive in & explore the Gulf waters
The blue waters don't only look good from its surface, it has a beautiful underwater life beneath the blue stretch. The best yacht companies in Dubai also have adventurous watersports to dive in & add some thrill to your trip. However, you always find an expert on board to help you experience the thrill with safety.
BBQ & Exotic Drinks on yachts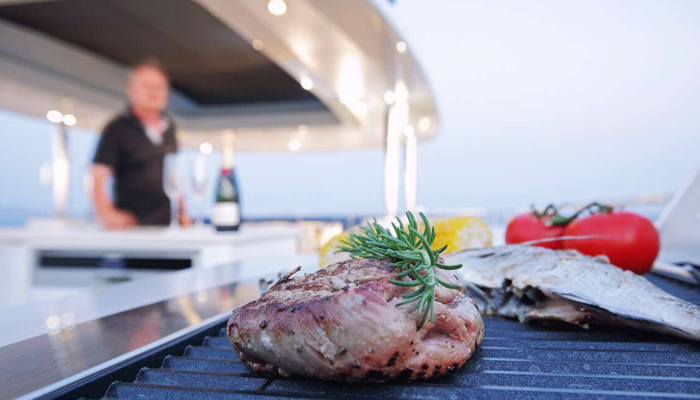 Just relax and eat as and when you wish. Yacht trips are meant to chill with your better-half & add fun to the trip, play games & how can we forget about food? Yes, that's the main thing when you are on a yacht. The chefs present you with a lavish array of delicious food with the truest flavours of Arabian spices with the most exotic & Arabian drinks.
Capture the moments for eternity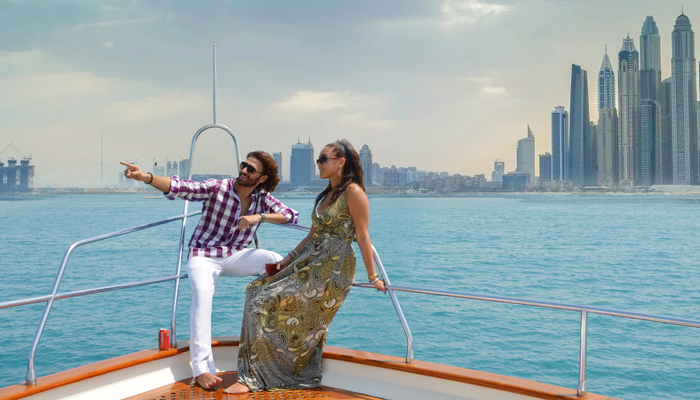 Yacht charters in Dubai have in-house photographers to capture the memories to pack it in memory for a lifetime. The crew members know the exact locations that give you the best and beautiful backdrop to get the best click of your trip. You can plan this with the yacht charter companies in Dubai before booking the yacht.
Why stay on a luxurious yacht in Dubai
You will find Yacht Charters in Dubai, who would give you the best yachting services onboard that would amaze you to a lot extent. A yacht stay is altogether a different experience with the lavish interior, the view would add more to it; the serene sunset of Dubai, the golden sands, the blue waters are extraordinary to your eyes.
Royal Champion Yachts has a collection of luxurious yachts which allows you to choose a yacht that suits you the best & customize the services as you wish. We also have customized packages for honeymoon couples to make it easy for you to choose & make the booking in one go!
With us, it's an experience for a lifetime. Join us onboard.
🌏: www.championyachts.ae | 📞: +971 55 470 3501 | 📧: info@championyachts.ae