Why Celebrate Ramadan on a Yacht in Dubai?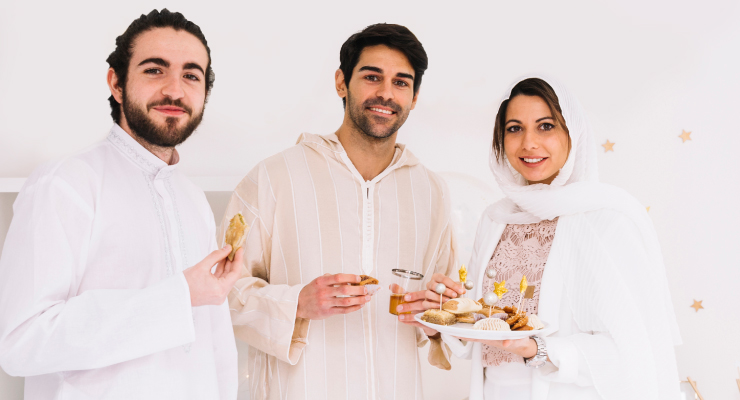 Ramadan is the time of fasting and praying for spiritual purification, calmness, and charitable acts. Every Muslim abstains from eating and drinking from dawn to sunset. At sunset, family and friends gather for the evening meal called Iftar to break their daily fast together. This is the best time for Muslims to spend time with their loved ones.
Celebrating Ramadan with Champion Yachts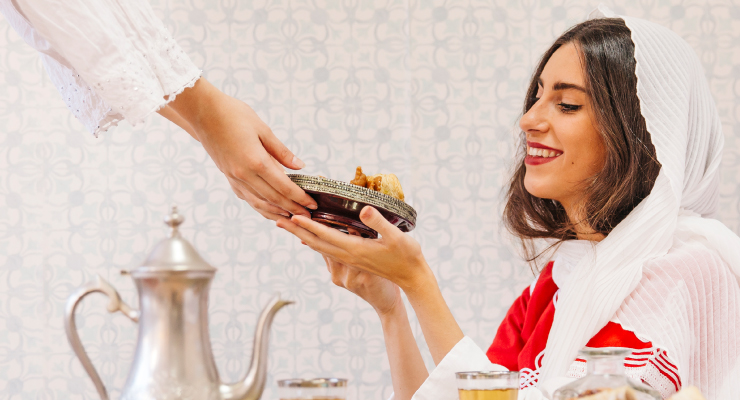 Champion Yachts provides a homely yet festive and extravagant Ramadan Iftar dining experience for your family along the vast blue ocean on a luxury yacht in Dubai. You can have a yacht party in Dubai, spend an Iftar feast with your close family and friends, or you can have an exclusive corporate get-together to celebrate the spirit of Ramadan.
You can rent a yacht in Dubai with us and we will arrange for Iftar and dinner to be served on board. Enjoy the breathtaking view of the sunset while you break your fast cruising along the Dubai Marina and enjoying the view of skyscrapers, Burj Al Arab, the incredible Palm Island, and the Atlantis.
Having Iftar outdoors, surrounded by family and friends with the majestic skyline views is always a great experience when you're in Dubai during Ramadan. Book a luxury yacht with Champion Yachts for a grand Iftar and share the blessings of food and company in your life.
Be on the Safer Side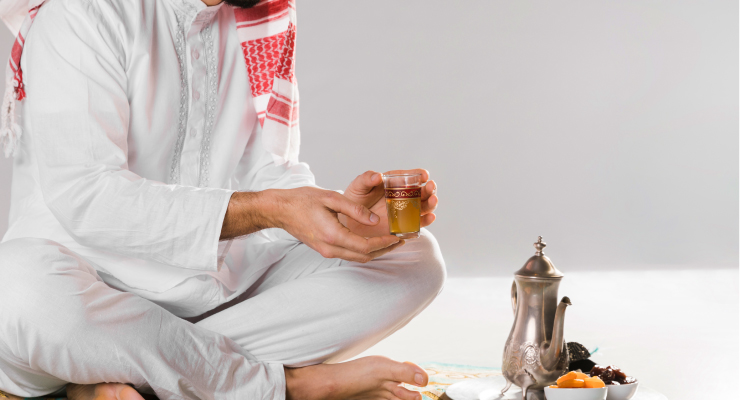 Champion Yachts practices all the safety norms of COVID-19 designed by the World Health Organization (WHO). After the announcement of yachts rental companies to resume operation, we ensure you of an environment maintaining the highest standards of cleanliness and hygiene.
Our yachts are frequently sanitized in and out, our staffs on-board need to observe social distancing guidelines and maintain proper health audits regularly. Use of protective face masks, gloves, and other personal protective equipment are strictly followed.
When it comes to health and safety, we give top priority to the well-being of our guests. We assure them of a clean and safe environment to break their fast and spend quality time with their family. This Ramadan, you can have a secure and memorable Iftar party with your near and dear ones on Champion Yachts.
Celebrate with your Close Ones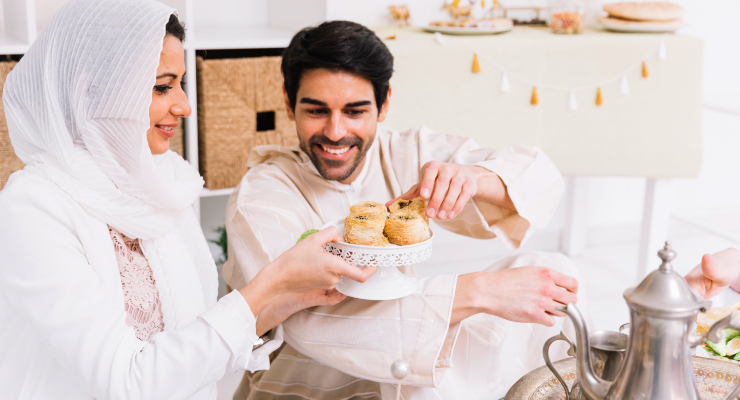 Champion Yachts provides customized yacht packages for night cruises, private boat cruises, yacht rentals for all events and occasions. You can also opt for a sunset dinner cruise and enjoy the magnificent glow of sunset along with your family and friends for an exotic Iftar meal. Have a comforting and relaxing experience of breaking your fast with your loved ones by your side.
Choose from a wide range of luxury yacht rentals and witness the best view of Ain Dubai, Palm, and Atlantis while relishing the finest Arabian meal for Iftar. For the best Iftar experience, indulge in luxury cruising and share a meal with your loved ones as we make sure you get the best and lasting memory on Champion Yachts.
Enjoy magnificent views of Ramadan on a private boat cruise with us and we will make sure you have the best time here with us.
Make Ramzan Adventurous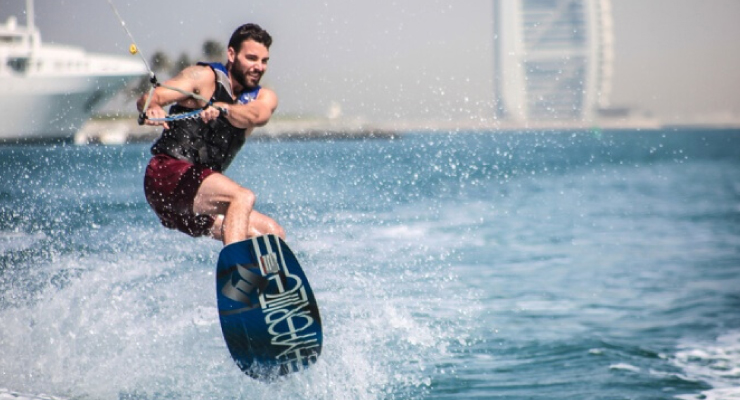 This Ramadan and Eid al-Fitr, spend a day or two rejuvenating yourself with exciting water sports in Dubai. This is supposed to be the perfect time for swimming and if you enjoy adventurous activities you could go for banana boat rides, jet-skiing, or kite-surfing. Enjoy deep-sea fishing tours as we bring along the joy of fresh ocean breeze for catching a tuna or a snapper, and some other fish species.
You can also experience having the best barbecue on a yacht. You can enjoy barbecued meat whilst cruising through the sea on your luxury yacht. We have exclusive packages customized for a yacht party in Dubai. So, make this Ramadan unique and take home memories to cherish for life.
Delectable Feast of Ramadan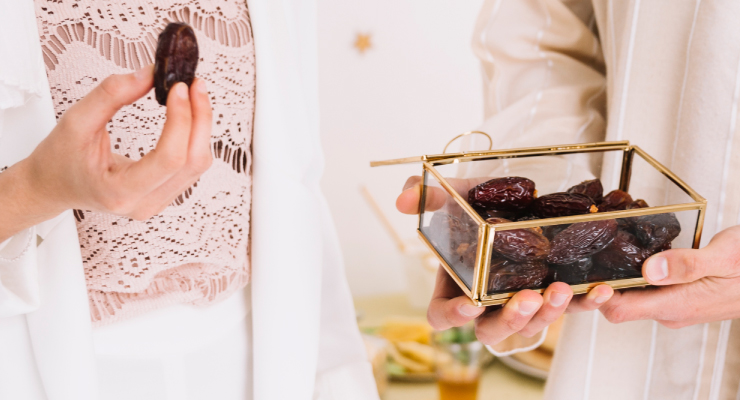 Ramadan is also popular for mouth-watering food and warm hospitality. Around the world, people celebrate this month with their dear ones to make Suhoor or Iftar a really unique affair.
Not to forget about Champion Yachts gourmet cuisine catering to the best of traditional Arabic delicacies and intercontinental cuisine on board. We offer our guests the best dining experience for the holy month of Ramadan making it an unforgettable feast. Break your fast with authentic Arabian food amidst serene surroundings with your loved ones for an experience that will leave you with memories to be treasured forever.
This pandemic has left us being cautious about our surroundings which is indeed necessary for our safety.
Hence at Champion Yachts, we assure you a guarded environment for your indulgence in luxury cruising in Dubai. Maintaining sterility while providing a fun atmosphere throughout your yacht stay is our duty towards you, so enjoy the safest private Iftar party on a yacht and make the best memories ever.
We also guarantee you a perfect setting for group Iftar bookings as well. This Ramadan and Eid al-Fitr in Dubai, make sure you will throw a grand yacht party for your family and friends on a yacht in Dubai that will be remembered by all for a long time to come.
So, for the best yacht rental experience in Dubai, contact us today! We are waiting to welcome you to Champion Yachts.
Visit www.championyachts.ae for more. You can also contact us at +971 58 580 1481 or write to us info@championyachts.ae for any queries.