Reasons why you should celebrate Christmas in Dubai: Christmas Celebration in Dubai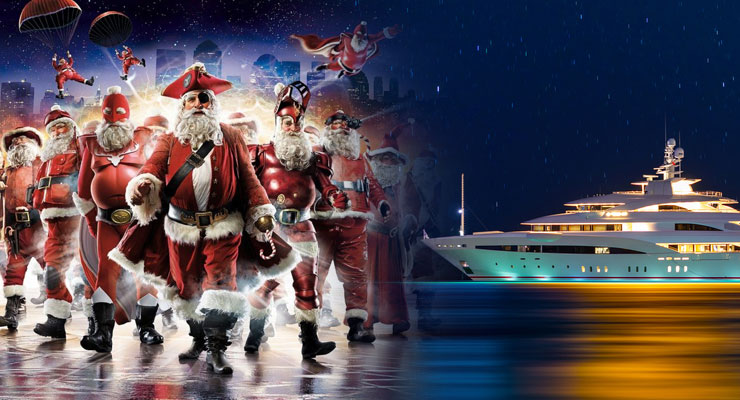 It might feel awkward when we say Christmas celebration in a Muslim country like UAE, but Dubai has a mixed diversity of people where people from different countries stay together harmoniously. Above that, Dubai is an ultimate vacation destination & yacht stay & yachting have taken the limelight of Dubai tourism.
Since people from all over the world come over to Dubai, Christmas & New Year are the two most celebrated events across the globe. During the last month of the year & the last days of the year, it's all festive around the country. Dubai is a happening place, no doubt in it.
Well, the perk of travelling to Dubai during winters would also be great, as the temperature is pleasant as compared to other times of the year, the unbearable heat of Dubai makes it impossible to plan anything during the daytime.
Now, that you know you have chosen a great time to visit Dubai, let's discuss what are the entertainment options you have in your bag! Here it goes….
Places to visit in Dubai during Christmas
Here is the list that would buy you the best Christmassy days in Dubai & prepare you for the best
Ski Dubai Wonderland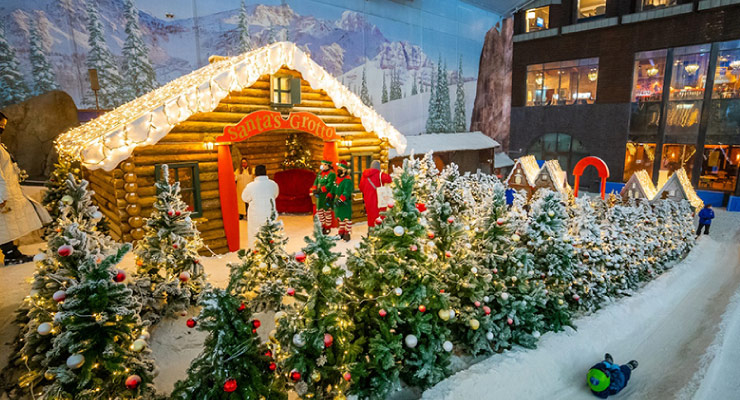 From early December, Ski Dubai transforms the entire floor into a picture-perfect snow land which gives you the ultimate pleasure of playing around with the snow, saying Hello! to the Santa, enjoy the view of a 40ft tall Christmas tree which looks amazing with the décor & sweet Christmas carol adds more to the Christmas vibe all around.
Feed on a Lavish & Festive Buffet in Dubai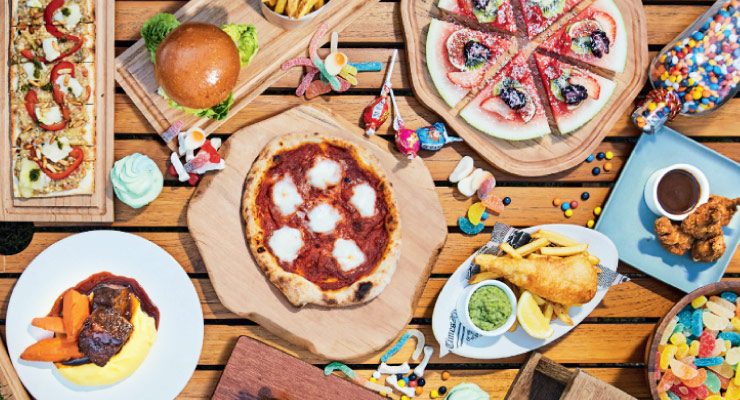 It's that time of the year when you love to party & try out new dishes, also during Christmas there is so much happiness & jolliness in the city of Dubai. You can find many best places like at the Palms, Atlantis, Jumeirah, and many more who throw great & festive buffets at the best-decorated ambiance for a perfect dine with family & friends.
Nakheel Mall's Festive Rooftop
Palm Jumeirah Nakheel Mall's rooftop is open for all kinds of festive shops installed for visitors to shop the exclusive & pop-up festive items. In case, you are getting late or running out of time for a party that you have organized for Christmas, this should be your go-to place! Hop in there & shop your heart out.
Attend the Christmas Mass
If you are someone who would love to attend the Christmas Mass and don't want to miss out on that during Christmas, St. Mary's in Oud Metha is just your destination. It is one of the largest churches in the city. You can enjoy the traditional Christmas mass here with a huge crowd to welcome you.
Don't miss the Winter Garden
Habtoor Palace's garden is transformed into a beautiful Winter Garden during this time of the year, with a lot of opportunities for you to explore the international street food, & feature stalls to shop! There is so much happening around & the garden is all decorated & lit up for all the visitors from Dubai & abroad. You can enjoy the holiday carol, spend a nice time with the local artists, acrobats with traditional Christmas food & yes, the Santa too!
Souk Madinat Jumeirah's Amphitheatre Cinema
As the entire city vibes with the Christmassy décor & food all around, Souk Madinat Jumeirah adds a little more to the Christmas celebration in Dubai, they screen free shows every night until December 26th. You can watch the best Christmas Classic movies like The Polar Express, A Christmas Carol, & many more to feel nostalgia about the amazing childhood Christmas.
Bread Street Kitchen Brunch
Christmas & we don't gobble grilled Turkey is an incomplete Christmas. Find some authentic British venue by Gordon Ramsay to serve you his signature dishes like Turkey Wellington, Scottish smoked salmon with caviar, and the best dessert to date i.e., Dark Chocolate Wellington with spiced berries.
Christmas on a Yacht
Yachting is most preferred by visitors when it comes to Dubai & the blue waters. The yacht rental companies in Dubai have special events on the yachts, also the spectacular view of Dubai from the sea looks way beautiful than you expect. Relish an array of festive dinners & lunches with BBQ on an open deck is a feeling you must experience when you are in Dubai.
So, book a yacht, eat the good food, shop for the best Christmas present, attend the jolliest Christmas carol & have lots of fun!
To book a yacht, we can help you with the best yachting packages & events curated just for you to enjoy.
Find more about us here: https://www.championyachts.ae/
Ping us at: +971554703501
We wish you a Merry Christmas & a very Happy New Year 2022!