Setting Sail in Dubai: A Guide to Finding the Perfect Yacht Rental Company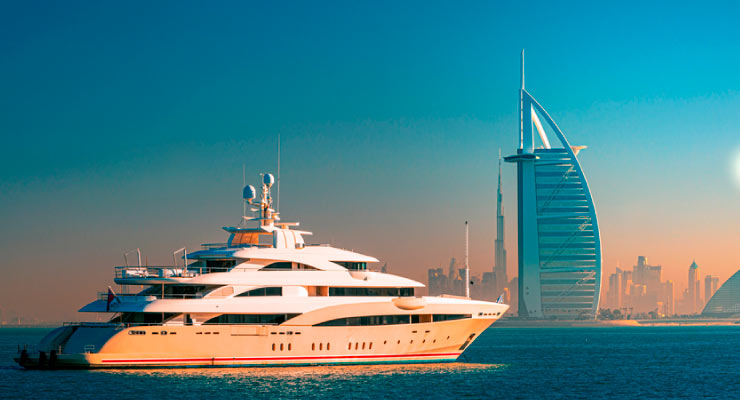 Introduction
A vacation in the dazzling city of Dubai will surely leave you spellbound, whether it is a trip with your loved ones or a corporate event. Dubai astonishes you with some of the finest and tallest skyscrapers in the world. With state-of-the-art buildings, dazzling shopping malls, buzzing nightlife, sumptuous food, and extravagant activities; the city is mesmerizing and charismatic. Dubai trip is not just a vacation, but it is a lifetime experience. You can experience the luxurious lifestyle of Dubai with activities like a private yacht ride, a stretch limousine drive with a chauffeur, or a gyrocopter ride. Dubai is a haven for people who love water sports! On a yacht ride, you can indulge in water skiing, surfing, and diving.
In this blog, we will talk about yacht rides in detail so that before you book a rental, you know exactly what you should look for!
Yacht Ride- An Unforgettable Experience
With Dubai's stunning skyline and pristine blue waters of the Arabian Sea, luxury yacht rentals are gaining popularity day by day. What could be more romantic than exploring the beautiful coastline on a private yacht ride with your loved one? Whether you are looking for a romantic getaway, island excursions, fishing expeditions, birthday celebrations, or a corporate retreat in Dubai, renting a yacht is the perfect way to make it grand.
Before selecting a yacht rental company in Dubai, you should be aware of the things that you need to take care of. If you are planning a romantic trip, then a smaller yacht is better for an intimate experience, whereas, if you are planning a family get-together or a corporate event, then you would need a bigger yacht that can accommodate everyone. You can opt for a 78-foot superyacht or 200-foot megayacht, depending upon your priority and budget. You can choose from different types of yachts like motor yachts, catamarans, sail yachts, sports yachts, or super yachts. The type of yacht you choose will depend on the destination you prefer. For example, for an open-water experience, a sailing yacht is the best option whereas it is not a good idea if you are planning to visit close-to-shore destinations. Motor yachts are designed in a stylish way with powerful engines where you can spend a day fishing, diving, or just enjoying the sea breeze while sipping a cocktail. If you are an adrenaline junkie, then opt for a sports yacht that is synonymous with speed and thrill. These yachts are perfect for adventure sports and are a blend of beauty and durability. You can also choose the length of your rental plan depending on the duration of your holiday. It can be a daily, weekly, or monthly rental.
Keeping in mind different budgets, every yacht rental company in Dubai offers different packages for customers and a super luxurious, and customizable holiday experience.
Must-Visit Destinations on a Yacht Rental in Dubai
Dubai offers picturesque views as you sail through different locations in a luxurious yacht. One day, you are sailing through the hustle and bustle of the lively cities of Dubai and the other day you are immersing yourself in the local cuisine of Palm Jumeirah Island. The best time to indulge in an affluent yacht trip in Dubai is between October and March. The weather is pleasant and is idle for enjoying watersports. Let's take a look at the various places to explore while on a yacht ride in Dubai.
Dubai Marina
It is the city's most influential residential area with an abundance of leisure developments that flaunt the city's opulence and grandeur. Enjoy the glittering skyline at night for the best experience!
Bluewaters Island
It is a manmade island that offers several beach activities, luxurious resorts, and exclusive dining options. It offers everything that you will need to make your trip memorable!
Burj Al Arab
It is a one-of-its-kind, all-suite hotel located on a man-made island. To experience top-class amenities and hospitality, this hotel is a must-visit on your yacht trip in Dubai.
Some of the Most Reputed Yacht Rental Companies in Dubai
Thorough online research can give you a list of yacht rental companies in Dubai, but before choosing a particular company, take a look at its fleet, packages, hospitality, and amenities. Read reviews before deciding. A reputable luxury yacht rental company should have:
• An extensive fleet of well-maintained yachts
• Different sizes and types of yachts
• Customizable packages
• Hospitable crew
• Plethora of dining options
• Water sports equipment
• Safety features
• Top-class amenities
• Medical aid
Let's explore some companies that are best in the game.
Royal Champion Yachts
It is the most exquisite yacht rental company in Dubai as they offer the best luxury packages and a host of amenities that you can dream of. They are extremely professional yet hospitable and can organize bachelor parties, family reunions, honeymoons, corporate events sunset dinner cruises, New Year and Christmas parties, photography sessions, and many other events. They also cater to water sports and fishing activities. Experience luxury at its best which comes with customization options and make your Dubai trip memorable.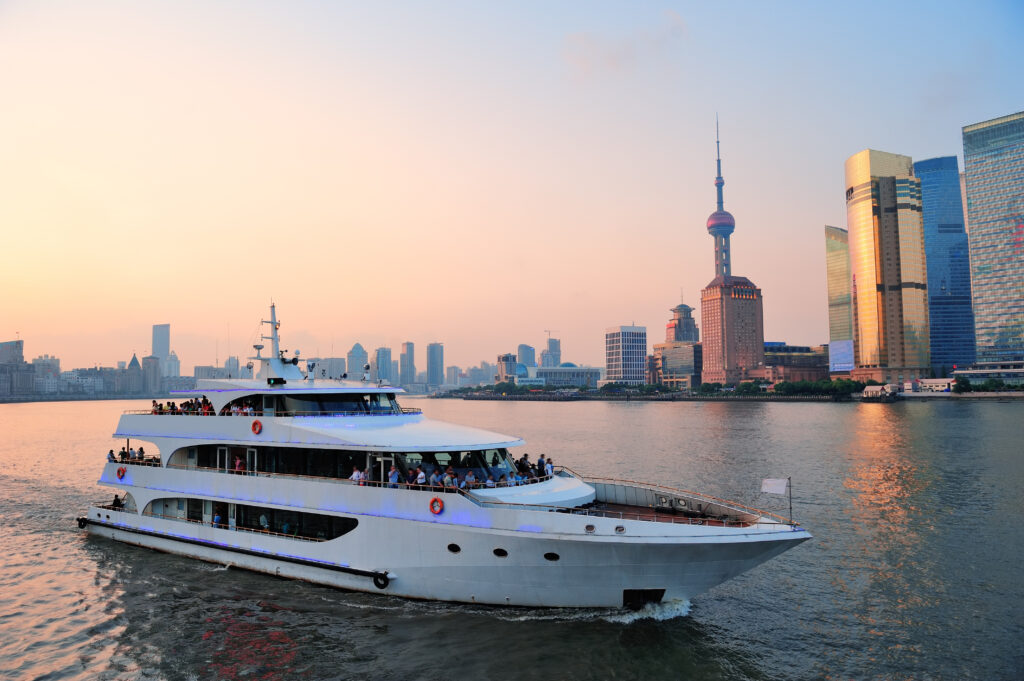 2. Gold's Yacht
Gold's Yacht has you covered whether you want to take a leisurely cruise along Dubai's coastline, enjoy the thrill of deep-sea fishing, or participate in exciting water sports. A premier yacht rental in Dubai, Gold Yacht provides an astounding selection of luxurious vessels that from 48 feet to 107 feet. If you decide to make a reservation, Gold's Yacht Charter in Dubai offers individualized service, affordable rates, and a variety of onboard entertainment alternatives.
3. Xclusive Yachts
Xclusive Yachts is another premium yacht rental company in Dubai with a large fleet of yachts. On request, they provide packages that include an exclusive hostess with a photographer and a red carpet welcome upon arrival. Experience a breakfast cruise on a luxury boat with packages created specifically for your budget.
4. Nanje Yachts
The fleet of luxury yacht charters offered by Nanje Yachts in Dubai is ideal for birthday celebrations, weddings, and romantic dates during the sunset, anniversaries, business events, leisure cruises, and enjoyable fishing. With a cuisine of your choice and a team on board to ensure optimum safety, they provide live BBQs as well.
5. Sky Marine Yachts
Sky Marine Yachts has an excellent selection of boats. Each one comes with a plethora of conveniences, as well as crew and captain services. The high-tea cruises are one of the interesting activities available. A three-tier high tea stand featuring a variety of sweet delicacies, scones, and sandwiches is provided on the ship. To spice up your day at sea, the company also offers a variety of watersports activities.
Conclusion
In conclusion, there are many yacht rental companies in Dubai, each of which promises a memorable marine experience. There is a yacht rental firm to suit everyone's taste and budget.
Even while many businesses try to separate, one stands out above the rest: Champions Yacht Rental. It distinguishes itself as the pinnacle of luxury and sophistication in the business owing to its exceptional fleet, unrivaled attention to detail, and commitment to perfection.
Your Dubai trip experience will remain etched in your memory forever as you are about to experience the highest level of luxury, service, and style. Let them design an amazing yacht experience with the expertise they have gained by being in this business for several years as you set out on an enchanted journey in Dubai!