Top 8 things you cannot miss when you are in Dubai: Explore Dubai in real sense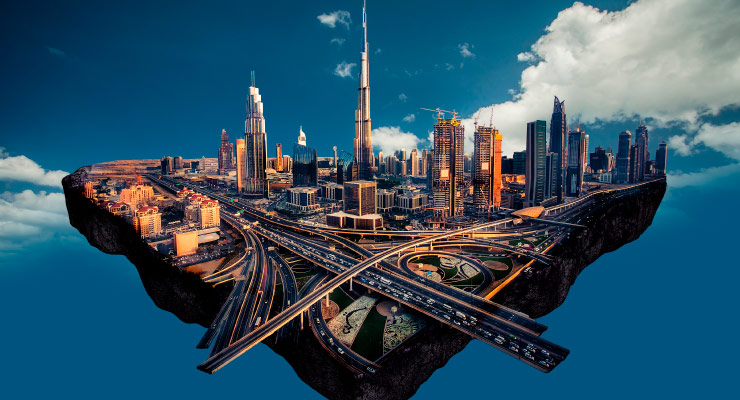 Dubai is one of the most visited countries in the whole wide world. We all know Dubai for its magnificent architectural figures with Gulf waters and white sands with a beautiful golden sunset & sunrise. There's more to Dubai than the usual sight of attraction that can amaze you for a lifetime.
You can move around the very renowned Burj Al Arab, Burj Khalifa, go to Atlantis & do a lot of shopping from the Marina Mall. Well, it is said that, if you don't get anything in Marina Mall, it probably doesn't exist…. Ha! Ha! You can spend evenings shopping for your favourites from Dubai. Experience the high-end lifestyle of Dubai in the luxurious hotels & yacht stay in Dubai and much more.
Below mentioned are some of the hidden treasures of Dubai that are famous in the (un)famous ways.
Plan a trip to Dubai with beauty all around
Let's start with some of the best picks that explain well the grandeur of Dubai & Middle Eastern hotspot!
Dubai Gate – The Largest Picture Frame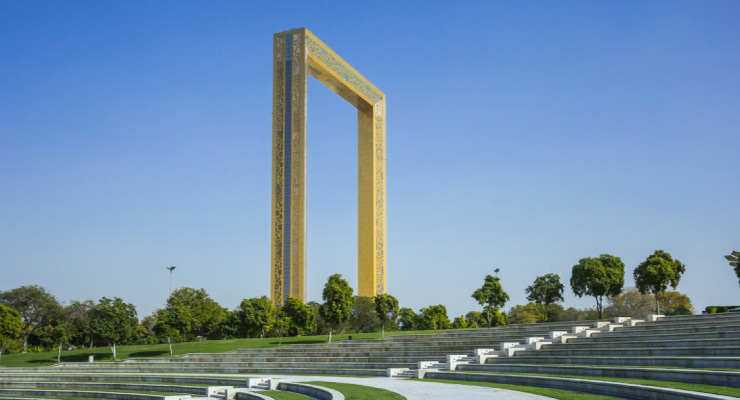 It is said that Dubai Gate is one of the largest picture frames in the world, the measurement of the frame is 150m tall and 105m wide. The idea behind the making of Dubai was to give an entire idea about what Dubai has to offer to the people in a glance and not just an enormous architecture in Dubai. You can watch it for hours & yet never get over it.
XLine Dubai Marina – Longest Zip-line in the world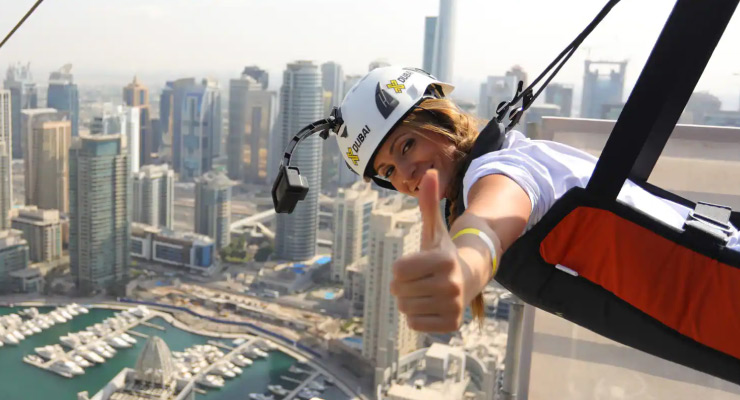 How amazing it would be when you choose to fly down the entire Dubai city with a great view of highways, swimming pools, and of course the beautiful city beneath you. Experience the longest and steepest zip line in the world from the height of 560ft & speed up to 50 miles per hour. You can fly down the entire city alone or bring your friend with you too!
Starlight Camp – All about Arabian Nights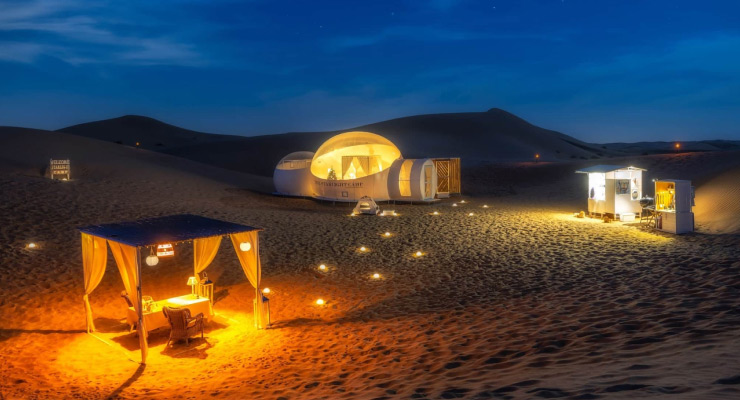 This is just the right chance for you to live life Arabian style, waking up to the sand dunes surrounding you after a peaceful sleep of Starlit open skies. You find a very nice arrangement with a kingsize bed, wooden-style toilets, and domed-shaped tents to amaze you with the Arabian beauty.
Dubai Fountain – Make your evening beautiful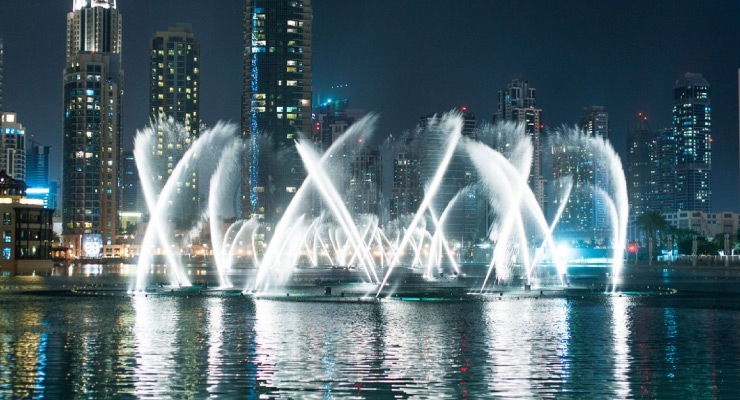 You get to witness the very famous Dubai Fountain show in the morning and the evening as well. But if you really want to enjoy the view of Dubai Fountain, the world's largest performing fountain, it is always suggested to witness it from Burj Khalifa from the small windows & get glued to the view. As it is located between Burj Khalifa and Marina Mall, it is easy for you to manage your time. The fountain shoots up 22,000 gallons of water up to 500ft in the air. Amazing isn't it?
A lavish dinner in the sky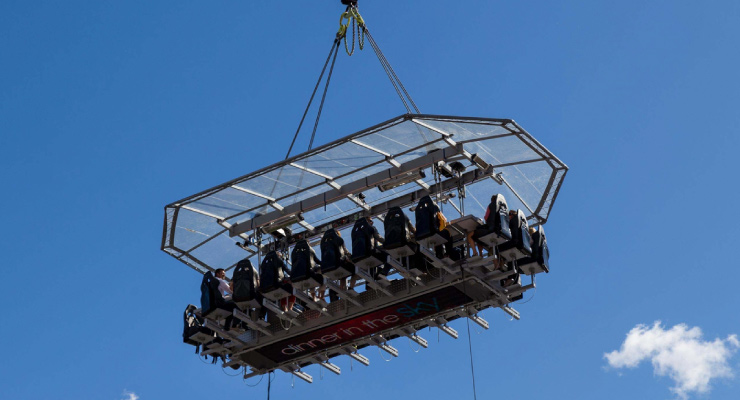 Yes, it's no ordinary dinner I must say. It is definitely going to be your lifelong experience when you dine in the sky at 165ft above the ground, in the middle of the sky. The food is served by the very known Le Meridien Mina Seyahi and The Westin Dubai to ensure you relish the best food & make it your memorable dinner in Dubai. I must say, this is an ideal place for surprise parties, dates, or celebrations.
Al Shindagha Museum – Perfume House
If you are someone who is fond of perfumes or the authentic Arabian ittars, here you can move back in time & explore more about how a perfume was extracted during the old days. Add on to that, you can find out more about how the perfumes were exported & imported during the old times. Get a chance to make most of the fragrances from the traditional oils such as saffron, roses, oud, and many more.
Balloon Adventure in Dubai
How beautiful it would be to witness the aerial view of Dubai & sand dunes! Well, balloon adventure is a very private affair as there won't be anyone other than the pilot. The view of Oryx & camels strolling in the desert. People are very keen to be a part of this adventure, you must get your bookings done beforehand.
Yacht Stay – Champion Yachts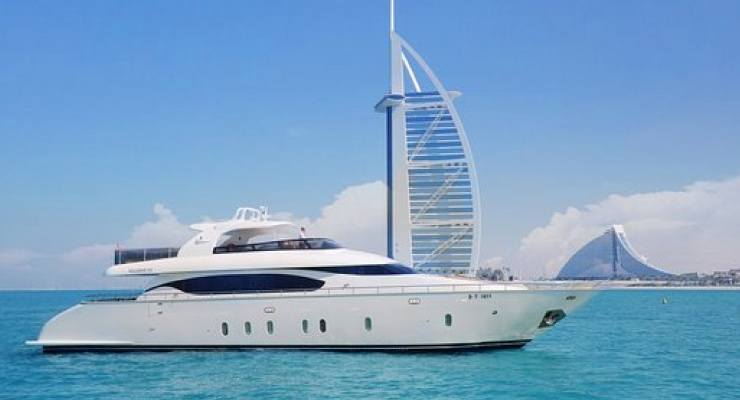 Yacht lifestyle is something people look ahead to when they are in Dubai. Yachts are the spotlight in the grand blue waters of Dubai. It is indeed a statement of luxury & everything extra-ordinary. You book a yacht in Dubai and be a part of watersports , BBQ on a lavish deck, luxurious yacht rooms & a very comfortable stay to relax, sun-bath under the Arabian Sun!
These were some of the best visits you can that are not much talked about, but definitely will not let you regret leaving behind the beautiful places in Dubai. As this was just about famous places to visit in Dubai, you can find more about famous food in Dubai to relish during your stay.
Stay tuned to make your Dubai trip AWESOME!!!
Read blogs on Dubai here
Visit us here
Feel free to ping us: +971554703501