Top 4 Reasons Why Luxury Yachting is a Must in Dubai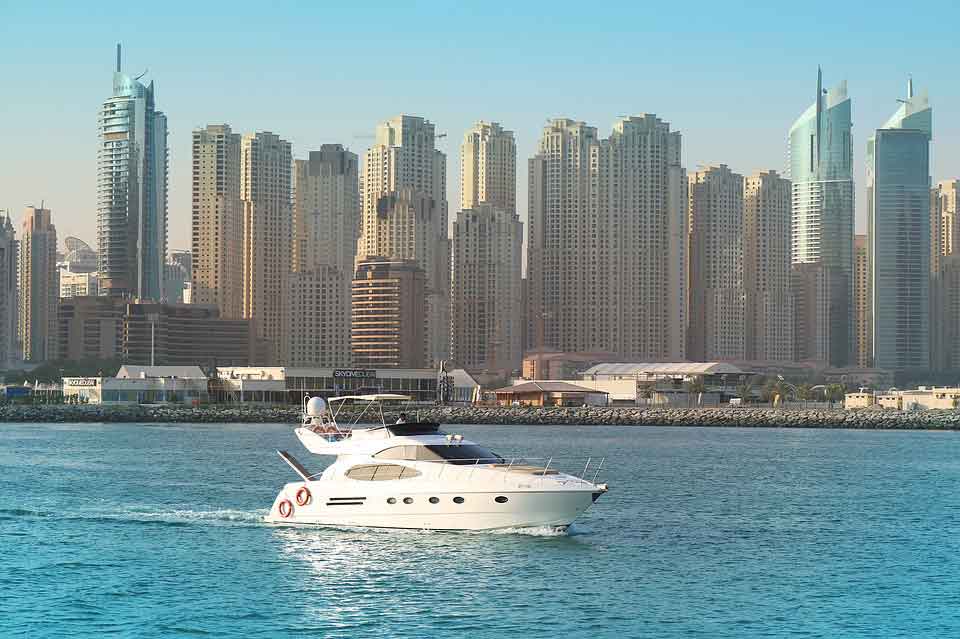 Dubai is a city which feels like, as if it's a moving and breathing entity. This city has so much spectacle going on in every corner that it's hard, not to get sucked in the euphoria. But if you are a person who likes open spaces and personal gatherings then yacht trip to Dubai is a must for you.
Yacht trips are also for those who have got "down and dusted" with glitters of Dubai and wants something exciting yet different. A yacht trip in Dubai will also be the befitting end to your vacation and you will be thoroughly satisfied to have enjoyed such a relaxing trip after the rush.
On the bright side, Dubai is famous for its yachts and the opulence that emanate from their services. Luxury is the least decent way that you can describe the yacht in Dubai, whereas yacht services here go way beyond the standard sense of luxury. This is one of the prime reasons why Dubai yacht rental services are famed worldwide and is becoming a prime tourist attraction, even in the presence of otherworldly architectural marvels.
1. Yacht Experience in Dubai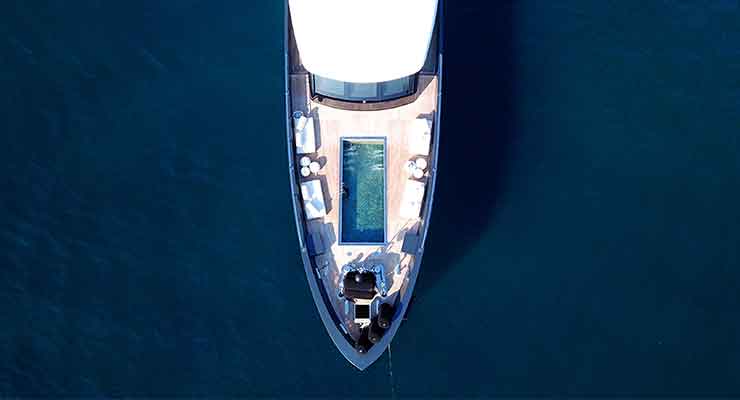 A great reason for yachting in Dubai is the experience. The amount of leisure and comfort that you can experience on vessels here are uncanny. Dubai is a city of pleasures and luxuries and the same spirit reflects on yachts also.
SPA's decorated in regal ways, Saunas with traditional wooden interiors, swimming pools with open sea view lurking through edges and aristocratic yet sleek marine furnishing, are just some of the numerous amenities showcased by a Dubai Yachts.
As spending time at the ocean has always been considered beneficial for the health, hence yachting also falls in the same category. It might benefit even more as you will be sailing along with so much comfort and leisure with you. It can be that ultimate relaxation you have always wanted.
A part of amenities on a yacht in Dubai is the fun! With open bars and world famous DJ'S performing on deck, it will be an absolute blast. All yachts have premium sound systems and well-placed dance floors. Have that ultimate party you have been craving for and let it go on as long as you like. Moreover, no one is stopping the party in the middle of the sea!
2. Yacht Diners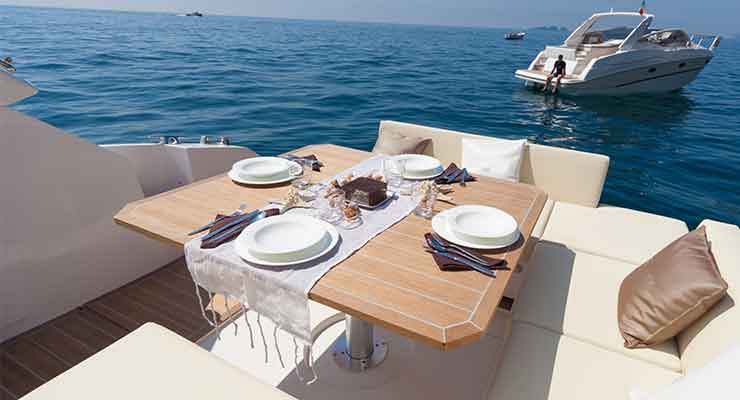 Dining on a luxury yacht rental Dubai is an experience itself, as you drift around this glazing city while enjoying your meals on some regal dining spaces with all finest amenities. The yachts here also have some of the finest and regal marine furnishing.
You will be treated with delicacies from all over the world as yachts have some of the finest chefs. From bespoke menus to gourmet foods and from French wine to German malt you will get it all and more.Yachts also have multiple diners and every one of them is unique in their own way. Another special experience that you can enjoy on a yacht is when you opt for overnight stays or long trips. You can halt the vessel at many beautiful places and enjoy your meals in those surroundings.
3. Yacht destinations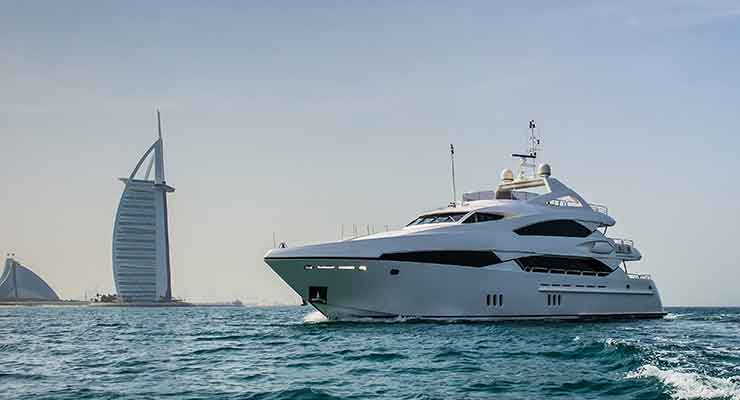 Yachting in Dubai, doesn't mean just relaxation, as Dubai sea has numerous places to visit and enjoy. You can sail around Palm Jumeirah from all sides and cover all key spots. The yacht packages also have provisions for a tour on Palm Jumeirah along with yacht trip.You can sail around Burj Al Arab and have marvelous photoshoots with the structure in the frame. You can also sail along Jumeirah beach and even halt for beach fun.
World islands are another prime attraction of Dubai Sea and sailing around it is quite exciting. These are a collection of man-made islands shaped into the continents of the world. It consists of 300 small private artificial islands which have been divided into four categories – private homes, estate homes, dream resorts, and community islands. It's like going round a world map and its fun.
Sail around dieter in Dubai Creek if you love that old world charm. Here you can still see those old ships and traders. It will make you feel much closer to the Arabian world and it's a whole different side of Dubai
Lastly, the exquisite sail in Dubai Marina is not to be missed. With such magnificent architecture on both sides and blue waters in the middle, Dubai Marina is a place not to forget. Just sail along it and get yourself engrossed in the environment.
4. Yacht Essentials
Among all those glitz and glamour of Dubai yachts, opting for a premium services provider at fair prices is still important. Hence there are some below-mentioned criteria to be mindful of.Perform a detailed research on the yacht company that you want to opt for. Make sure that they have the yacht which fits your requirements in terms of space, services, destinations, and occasion. You should also go through the list of crew members to know how professional and seasoned they are.
Another thing to consider is customer reviews and their experiences. You should also go through the list of services and compare them to the prices offered by various competitors.
With everything said and done, you should just go for yachting in Dubai as it's an experience like none other. "Five-star resort in the middle of the sea", do you really want more!