Top 10 Yacht Rental Companies in Dubai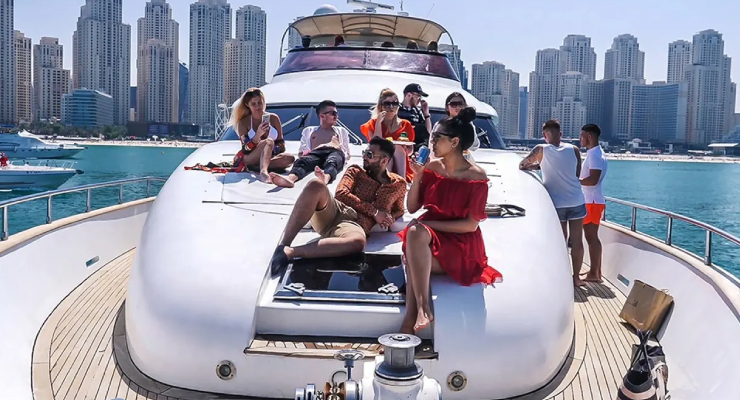 Dubai Marina is the most stunning canal city in Dubai and is the largest man-made marina in the world.
This affluent neighborhood occupies a 3 km stretch of Dubai's Persian Gulf shoreline with smart cafes, upscale yachts, and entertainment venues. Soak in the views along the marina, relax on the sandy stretches, or enjoy a romantic stroll with your loved one on the walkways.
Another spectacle of the Dubai Marina is the Dubai Marina Mall. If you happen to be a shopaholic, you would definitely want to pay a visit here. Enjoy a gourmet meal at the best restaurants inside the mall or you may try the al fresco dining places to witness that wow view! When you are in Dubai, don't miss it!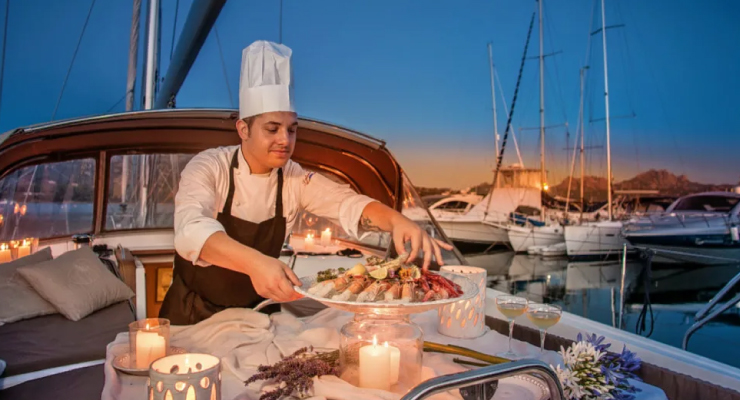 For adventure lovers, Dubai is the home for the best water sports such as surfing, diving, jet-skiing, swimming, and much more. Dine out with your loved ones on a luxurious sunset dinner cruise and witness the serene Persian Gulf as a backdrop.
You can also get a different experience of going on traditional boats called 'dhows' along the Dubai Creek. You can dine on these boathouses under the moonlight for a magical experience.
Yacht rentals in Dubai are best for exploring the golden city with a panoramic view. Relax on board and enjoy the sight of the shiny skyscrapers, luxury hotels, wonders of the world while sipping on your favorite drink. Make your celebrations memorable and unique.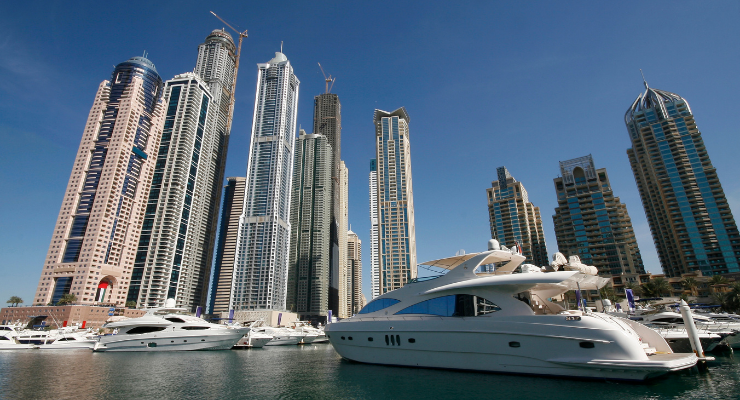 They say, cruising does the soul good, and we cannot agree more. So go on a cruise anytime any day. This will surely brighten up your otherwise mundane day.
If you are thinking of renting a yacht in Dubai, we can make this easier for you. How? We have listed down the top 10 yacht rental companies you can choose from for your ultimate yachting experience in Dubai.
Let's dive in.
1. Champion Yachts
Champion Yachts is the most exclusive yacht rental in Dubai operating for 10+ years, offering the best luxury yacht packages for birthdays, anniversaries, weddings, corporate parties, sunset dinner cruises, and Christmas and New Year parties. They also cater to water sports activities and fishing adventures. Rent a yacht with them and they will make sure you have the best and the most unforgettable yachting experience in Dubai of your lifetime.
2. Xclusive Yachts
Xclusive Yachts is one of the most premium, award-winning yacht rentals in Dubai with a large fleet of yachts. They offer luxury yacht packages with a red carpet welcome on arrival and an exclusive hostess with a photographer on request. Experience a luxury yacht tour with breakfast with custom packages built according to your budget.
3. Gold's Yacht
Gold's Yacht is a yacht charter company offering the best yacht renting in Dubai. If you like adventure and water sports, they have banana boat rides, Jetski, flyboarding, and donut rides. You can go deep-sea fishing as they will arrange it for you with professional assistance. For an unforgettable experience, this is the place. 
4. Cozmo Yachts
Cozmo Yachts has a fleet of luxury yachts that can accommodate both small and larger gatherings. They provide an everlasting yacht rental experience for occasions like corporate events, birthday and engagement parties, and family get-togethers. They can assist you in choosing the best yacht to explore Dubai and is the right destination for your next event.
5. Al Wasl Yachts
Offering the best yacht packages, Al Wasl Yachts has a fleet of luxury yachts to choose from. You can enjoy a luxury yacht cruise around Dubai Marina and see the sites of Burj Al Arab from the waterfront. They offer cruise yachts, sports fishing boats, snorkeling, and fishing equipment along with experienced staff on board.
6. Easy Yacht
Easy Yacht offer clients a range of yachts, fishing services, and boat rentals in Dubai. They believe in giving clients the best experience of being in the open sea. Depending on your budget and preference they customize events like, birthdays, weddings, dhow cruise, dinner cruise, and even corporate events on their yachts.
7. Mala Yachts
Mala Yachts lets you rent luxury yachts for weddings, birthdays, anniversaries, valentine's day, corporate events, and New year's eve parties. They have an experienced crew on board who will make your stay comfortable and enjoyable. Hence, if you are in Dubai, then rent a yacht to celebrate special events in your life.
8. Xtreme Yacht Rental
Xtreme Yacht Rental is recognized as the leading choice for those who are looking for yacht rental in Dubai. You can book from one of their 20+ luxury yachts for a romantic private cruise, sunset dinner cruise, or deep-sea fishing expedition. Their luxury yachts are accompanied by an experienced onboard crew and are cost-effective.
9. Nanje Yachts
Nanje Yachts has a fleet of luxury yacht charters in Dubai perfect for birthday parties, weddings, sunset romantic dates, anniversaries, corporate events, water sport activities, leisure cruises, and fun fishing. They offer live BBQs on board with a menu of your choice and an onboard crew who ensure maximum safety.
10. Seven Yachts
Seven Yachts deliver the most exclusive chartering experience that will never be forgotten. For an exclusive yacht renting experience, you have the option of celebrating a birthday, anniversary, wedding, hosting a corporate event. They have jet skiing, banana boat rides, and many more water sports activities for you to indulge in. 
That's it. If a visit to Dubai is on your bucket list, then you must check out these yacht rentals in Dubai for luxury cruising on the Persian Gulf and enjoy the various amenities, water sports activities, gourmet food, and other exciting activities here.