Yacht Charter: A Joyful Ride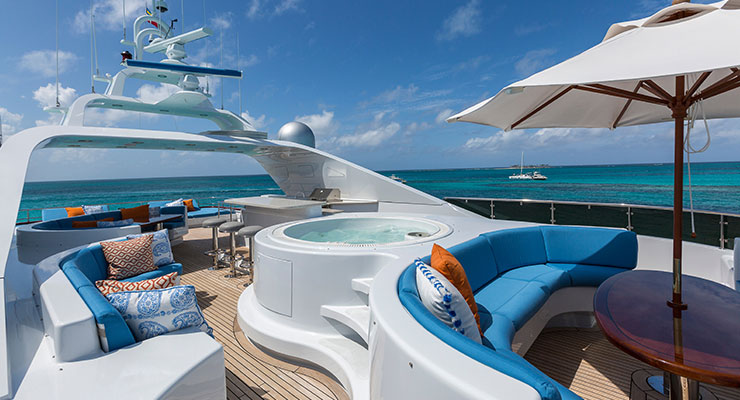 Why to opt for a Yacht Charter?
Yacht Charter is one of the most luxurious activities of the present day. Everyone either young or old will enjoy a sail through water and will speak in high volumes about their incredible experiences. A yacht charter lets you experience mesmerizing landscape views from water and sail while the sea wind and breeze are gushing around you. It's one of the best activities to enjoy the holidays and have an unforgettable experience.
Sailing can also be divided into parts, i.e. cruising, racing, sailing, yachting and much more. Yachting is a recreational boating activity to enjoy the ambiance of the sea with all the comforts and luxuries.
Check-In: Luxury Yacht Rental Dubai Marina
Yacht chartering has gained immense popularity in recent years in western countries and the places around the Persian Gulf. People these days consider yacht charters as one of the best activities to spend their money on as it lets you experience the exotic sea.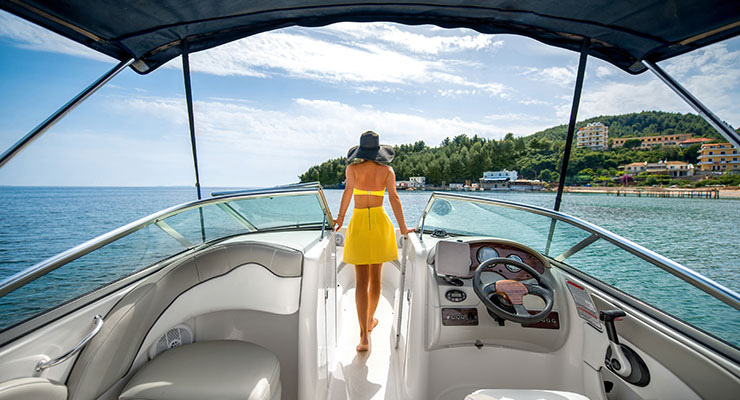 Yachting also allows you to travel to the nearby islands and another side of the seas. It also has developed as a mode of joyful transport and business as the people on both sides of the sea enjoys it. There are a lot of individuals and groups who want to enjoy life at sea and charter a yacht for week or month to have that complete experience.
1. Ways of a Yacht Charter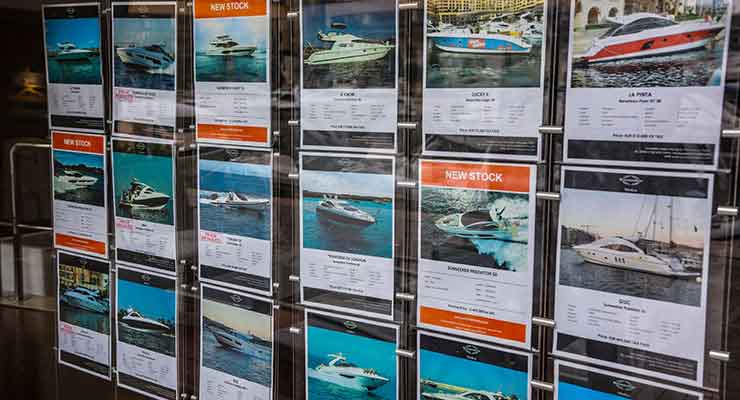 The yacht charter companies have been increasing and on the rise with the increasing demand. The people who come to the sea shore to have a great time are opting yachts over some resort as it is far more adventurous and exciting. A yacht charter company has Yachts fit for all type of sailings. One can charter a motor yacht or a luxury yacht based on their requirement and plan.
Yacht charters are one of the best ways to experience the coastal islands and enjoying a vacation. The flexibility you get on a yacht charter is also a prime reason for the increasing demand. It's a true value for money from the route to food and even halts can be decided by the travelers.
It has also emerged as one of the best group vacations as a yacht can carry a good number of people with all the luggage and utilities. Enjoying water sports while yachting is also a prime reason for opting for yacht charter as water sports can be enjoyed for a longer duration and with freedom.
2. Expectations from a Yacht Charter
Yacht charter Dubai services these days have enough marketing knowledge to realize the aspirations and expectation of the customers. Moreover, with extensive industry knowledge and innovations, they are looking forward to attracting clients from various parts of the world.
As a result, there have been many clients who are spending 4 weeks in the year on a yacht charter. Yacht Charter offers a fleet of services with various customization's based on the ethnicities and cultural symbolism.
From decorations to comfort everything can be rearranged on a yacht based on customer preferences. As the customer base is increasing at a steady pace, Yacht services are including the cuisines of the various parts of the world within their services for the optimum satisfaction of the customers.
Some yachts have even gone further to have bilingual crews. Even the people owning a single or a fleet of yachts are providing their yachts for chartering through various brokers and services to make money while giving the vessels a regular spin.These days a peak yacht season is getting short of Boats which is enough to emphasize on the increasing client base.
3. Exploring with a Yacht Charter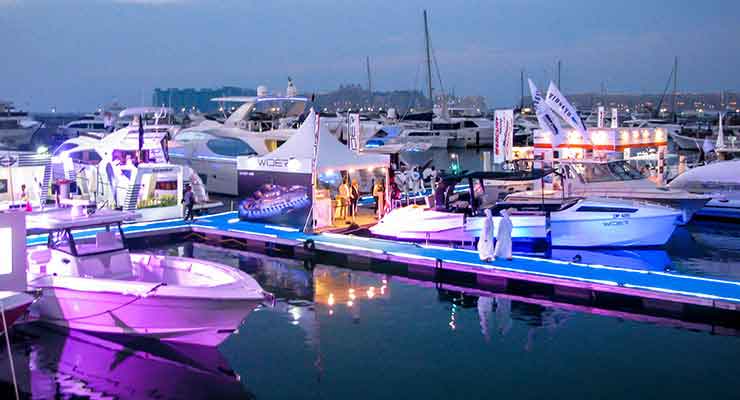 Yacht Charter allows anyone to have the adventure and joy of sailing to the fullest. One can sail through the sea breeze and feel the romance associated with the sea.
Yachting also allows one to experience all phases of sailing while enjoying all the comforts. A vacation on a Yacht will become one of the most memorable experiences one can have.Modern yet traditional yachts are more and more being introduced by the Yacht services to enhance the customer experience. It also allows that feel of adventure to be
Experienced in a better way. Yachts are also being equipped with all modern gadgets and comforts to enhance the customer experience even more. Modern Luxury yachts have SPA's Salons, Swimming pools, Beach club, Open bars, Gym, Movie Theater and much more which make it a dream vessel. Yachts have also made multiple zones for these comforts to provide even more comprehensive services, such as multiple diners, on deck gyms and more.
A good yacht company has Yachts of all shapes and sizes to cater to every group of people and for catering to all events. These days' yachts are even hosting corporate events, marriages and parties as everything look much exquisite on a yacht. Due to the widening set of audiences and increasing variety of demands, yacht companies have equipped themselves with skilled professionals and optimum services from varied avenues.
4. The luxury of a Yacht Charter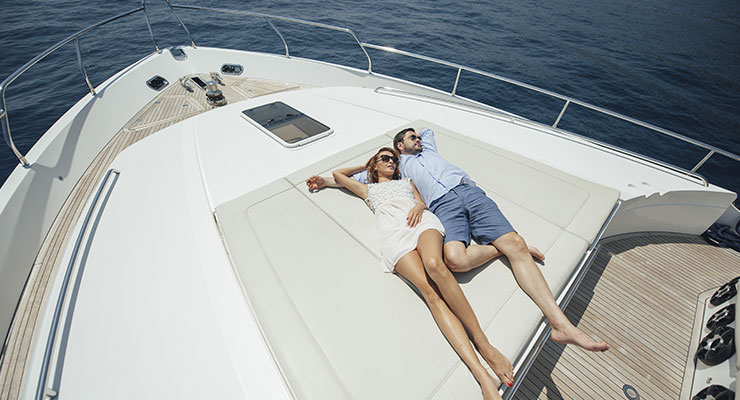 Yachts are five-star resorts moving on water. They are chartered and owned by people to enjoy the highest level of comfort within majestic surroundings. A Dubai luxury yacht displays all the facilities of a five star and much more special services.
A chartered yacht also has an extremely professional crew with friendly services and ultimate freedom for the passengers. Yacht services these days have also been offering various packages with exciting offers to satisfy the customers.
5. Booking of a Yacht Charter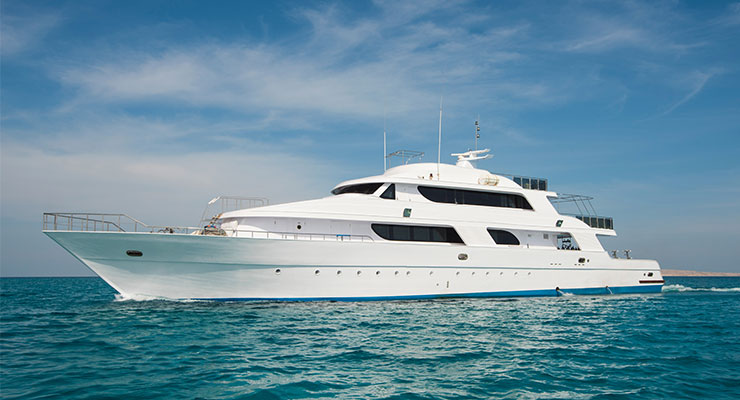 If you want to join the crowd then you can just go to yacht charter website and start exploring the options. It will be an excellent way to enjoy the sea life. Booking in advance will allow you to get that perfect vessel in a hassle-free manner. As luxury and comfort is the prime objective of the yacht customers, hence all yachts are dealt with utmost personal care.