Adventurous watersports in Dubai you must try: Read Now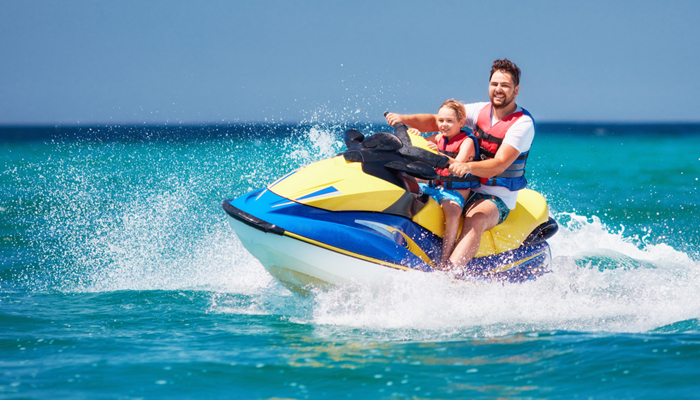 When you plan a trip to Dubai, make sure you have enough space in your schedule to spend some time around the blue waters and the Arabian white sands. You would find plenty of mind-blowing watersports in Dubai to make your trip thrilling and adventurous. Well, it is totally upon you how much you would love to get indulged in sports, you may either take up watersports packages in Dubai or if you have a plan of booking a yacht in Dubai, you get watersports as complimentary in the yacht package.
Here are some of the breath-taking watersports in Dubai you must try.
Thrilling & Exciting Watersports in Dubai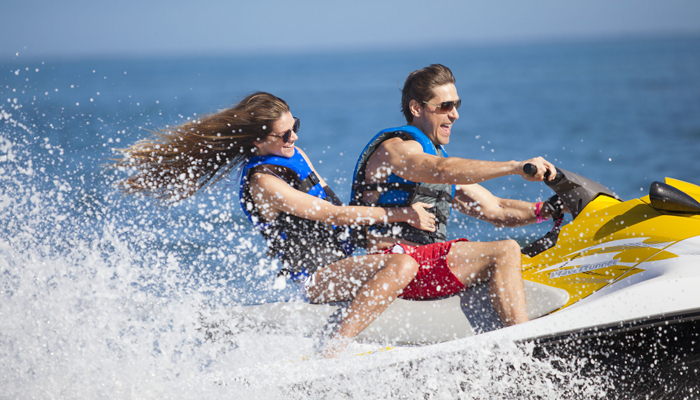 Follow the list to level up your adventure.
Flyboarding in Dubai
In Flyboarding, you are supposed to stand on a jetpack that has a powerful motor that would exert pressure and lift you up high in the sky. You would need a few trials before you get into the mechanism of the sport, and once you get it and you are up in the sky enjoy the beauty of Dubai you get to witness from the height. No doubt you would feel no less than a hero. Rest, be assured you would be accompanied by the experts to ensure you are safe.
Kite Surfing
In Dubai, at every sight you get to see something amazing, since Dubai is surrounded by the gigantic blue waters, you would always find one or the other person trying their hands on the most thrilling watersports that Dubai has to offer. In kite surfing, as the parachute flies high, you have your foot on the waveboard completely acing the watersport like a pro. Ensure you give it a try before you are ready.
Scubadiving
Well, I am 100% sure you are not new to this watersport, but there are chances some of you might be a noob when it comes to diving-in in reality. There are various academies like Bermuda that train people in the swimming pools before they dive into the great Gulf waters. But it is a must-try when you are in Dubai.
Seabreacher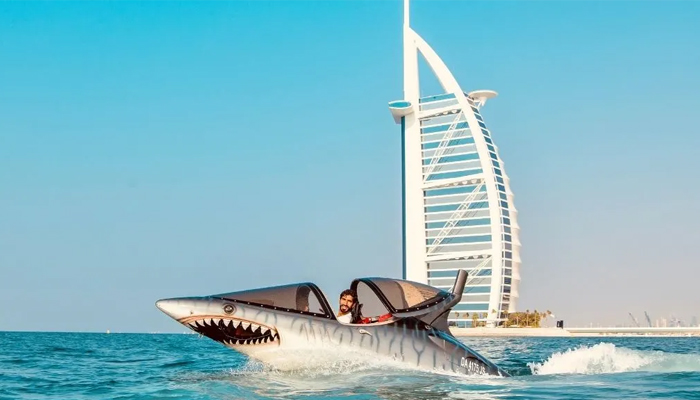 You actually prove yourself as an adventurous person when you have the guts to try seabreacher in Dubai. The body of seabreacher looks like a metallic shark having space for two inside it, you get to sit with the instructor. But the best part of the sport is, that it does not only sail on the water, it dives deep up to 5 ft. underwater and also flies right up in the air up to 18 ft. Sounds fun? But trust me it really needs a strong heart to try this sport.
Jet Skiing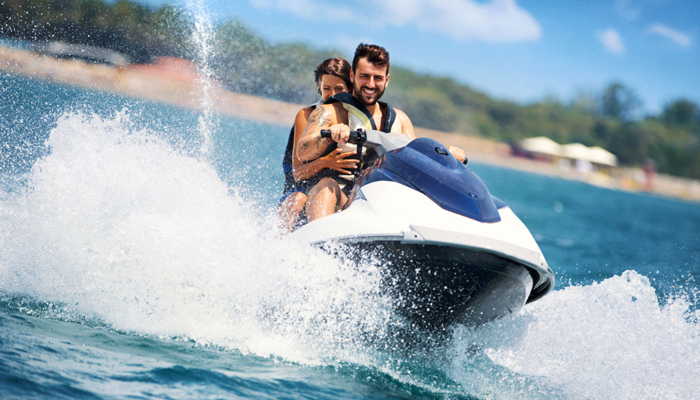 Try out the watersport and also click the best pictures? Well, you that when you try jet skiing in Dubai, you get a chance to take a tour around the Burj Al Arab and click amazing pictures with the best backdrop. So let the sport of speed begin?
The above mentioned are some of the best watersports in Dubai, you can reach out to Champion Yachts in order to try the thrilling watersports just perfect for your adrenaline rush in Dubai. Relax through your days in Dubai on the luxury yachts, and try out all the luxury that Dubai has to offer!
Remember, Dubai has everything you need to make your trip crazy and fun, you just have to reach out to the right people & visit the right places.
You can always reach out to us and we would ensure you have every bit of Dubai on your plate.
Find out more about us here
Feel free to ping us at +971554703501