Are you looking for best packages for F1 Grand Prix 2022?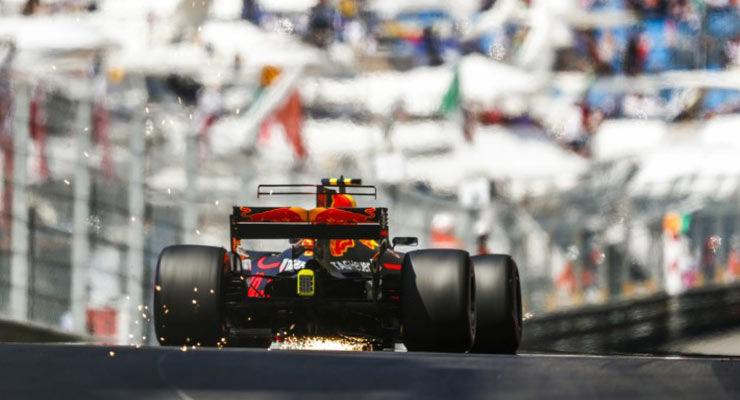 F1 Grand Prix is gonna be huge this time as it is in one of the most luxury-loving countries. Grand Prix F1 in Abu Dhabi is not only going to host F1 but also a flood of tourists and spectators as well, so this year F1 2022 is expected to be grand, extravagant, and full of entertainment.
Since 2009, Yas Marina circuit has been hosting the Formula 1 Grand Prix in Abu Dhabi. If you want your adrenaline to be pumped, do-not-miss this event. Keeping the Arabian luxury trend as preceding events, this year also we would witness the elite flashiness with an exquisite Arabian touch.
Keeping aside the grandness of F1 Grand Prix, this blog is also to keep you informed about the entertainment and the F1 Grand Prix yacht packages we have for you.
Yacht Packages for F1 Grand Prix 2022 – Champion Yachts
No doubt the excellent view of the F1 race course is gonna fill you in with lots of excitement, however, it would be a cherry on the top if you get to witness it from a luxury yacht. Royal Champion Yachts is situated at the heart of the Yas Marina Circuit Racetrack giving you the most stunning views of the racetrack with the thrust of the racing cars that would feel like heartbeat of the space. With all the best things around why not add some great experience of yachting, relishing the best Arabian cuisine, watersports as well, all included in your yacht services.
Imagine yourself surrounded by an atmosphere that will be electric in the YAS Marina where all luxurious yachts are moored by the gushing Gulf waters and cars racing at ferocious velocity upfront. Nothing would level up to that experience. We do not only offer you the times that would create an adrenaline rush but we would also help you cool down and relax on the yacht. Royal Champion Yachts always takes special care of your comfort; hence, we have assembled the most elegant and cozy furnishing and décor for you. On top of it, our crew members will be assisting you throughout your stay.
Royal Champion Yachts Packages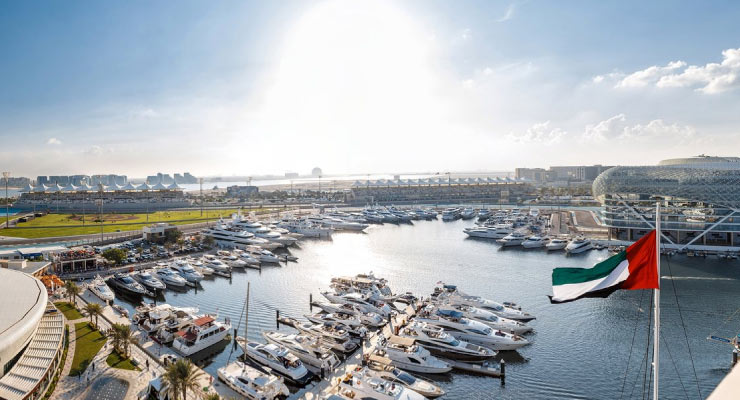 We have clubbed services in our packages to ensure we fit all kinds of customers with different demands.
500 Pax Mega Yacht is a state of art. It's a 220 ft. tall and 67m in length yacht. It houses 9 guest bedrooms. It has a capacity of 500 people at a time. So it's the perfect fit if you want to organize a big group and enjoy the race collectively.
200 Pax Luxury Cruise is 155 ft. in height and 47 m in length. It houses 6 guest bedrooms. It has a capacity of 200 people at a time. It's perfect if you are looking for that gathering you want to have with various friends and families.
In our medium and affordable segments, we have 65 Pax Ultimate Cruise. It has 3 bedrooms and can hold up to 65 people. If you are looking for that small gathering then it's the one you should eye for.
We also have another variant of the same segment 60 Pax Super Yacht with a 90 ft. height and 28 m length. It also has a capacity of 65 people. 
In our personal segment, we have a 45 Pax 5-Stars Luxury Cruise. It's 75 ft. in height and 23m in length. It has 3 guest bedrooms and is ideal for personal and close groups. It can house 45 people at once.
You can also check out the 25 Pax Luxury Cruise which is 55ft. of height. It has 3 guest bedrooms and houses up to 25 people at once.
The last on our list is the 42ft. 12 Pax Luxury Cruise. It has 2 guest bedrooms and is ideal for the close ones with a capacity of 10 people.
Combo Yacht Packages for F1 Grand Prix 2022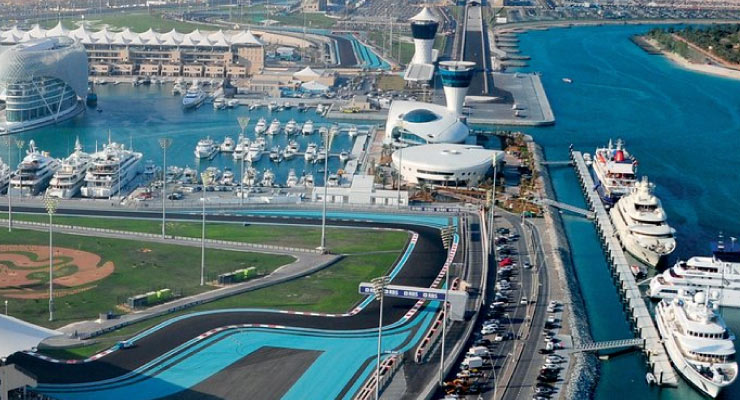 Here are some of the best combo packages you can opt for when you plan to book a yacht in Abu Dhabi for the Formula 1 Grand Prix in 2022.
Queens Package
Enjoy a Four to Five Course Meal.
Have the elite Bespoke Style menu.
Enjoy the flavors of a gourmet Menu.
Get Champagnes and wines in unlimited quantities.
Cocktails and spirits will also keep coming.
There will be live performances.
On the deck, DJs will be there to jazz it up.
Hostesses will be present for 5 Star servings.
You will be treated with White Glove and silver plate services.
The vessels will be decorated with floral arrangements.
Royal Package
You will be treated with boutique meals in Gourmet styles.
There will be individual portion servings.
The table settings can be customized by you.
For 4 hours you will be treated with wines, cocktails and spirits.
You will be treated with some fabulous live performances.
There will on-deck Music with grooving DJs.
You will get served by Hostesses.
Bartenders will treat you with innovative styles of drinks.
The whole vessel will be equipped with sound systems, security, and staff.
Premium Package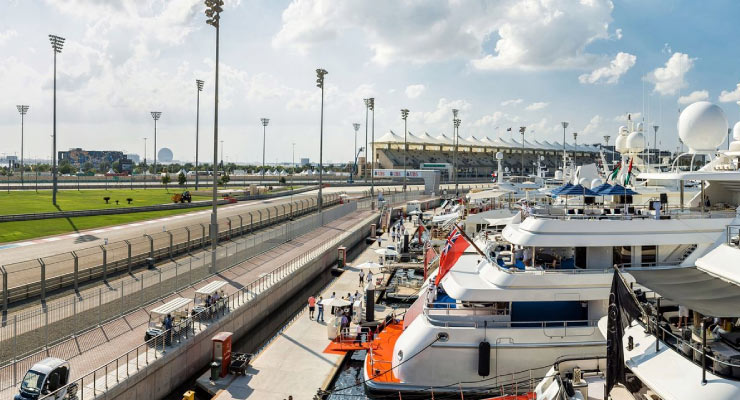 You will get treated with 5-star styles of BBQ and Canapes.
There will be a buffet with unlimited food.
For 4 hours you can enjoy the premium drinks.
Nondrinkers will be treated with juices and mocktails.
You will be served extremely well with bartenders and hostesses.
You will be treated with some grooving music from DJs.
The table settings will be customized according to your liking.
Standard Package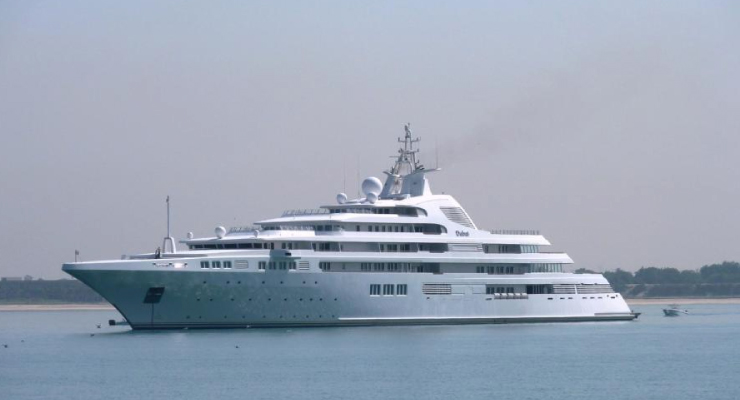 Enjoy some quality BBQs in Five-star styles.
You will have the 5-star buffets with canapes.
Drinks and cocktails for 4 straight hours.
Juice and mixers for non-drinkers.
Bartenders and staffs to serve you well.
Table settings at exquisite places.
Well, these were some of the packages that we have curated for our customers to have a great time in Abu Dhabi during the F1 Grand Prix 2022. Royal Champion Yachts is looking forward to welcome guests in huge numbers and assist them throughout the stay.
Find out more about Champion Yachts here: Combo Packages Dubai
Reach out to us here: https://www.championyachts.ae