How to Celebrate a Yacht Birthday Party in Dubai?
Slay your new age and throw one amazing birthday party in Dubai on a luxury yacht.
It's your birthday, the only day in the year that definitely gives you celebrity vibes when everyone pours out love and blessings on you. A day so special that it is ought to be honored with great zeal. Celebrate your birthday party in Dubai on a yacht and vibe like a superstar!
Champion Yachts, one of the best yacht rental companies in Dubai, does not step back to make you feel better on your special day. We have a collection of yachts to give you ample options to plan out your yacht birthday that can fulfill your demands.
All You Need To Know For Your Yacht Birthday Party:
On a whole,
Now let's dive into some more details.
Arrange a Birthday Party on a Yacht in Dubai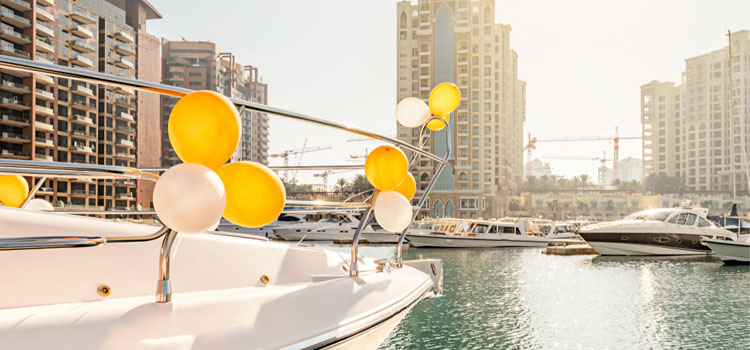 Be it your birthday or your dear ones'; plan your yacht party with Champion Yachts. You can go for a theme party, ask us for special decorations, your choice of birthday menu, and we will adorn a luxury deck according to your personalized requests.
Champion Yachts has an expert crew who would work day in and day out to serve you everything on a platter. So this birthday party in Dubai, make it a grand one by spending time on the blue waters & white sands of the Gulf and capturing the best memories onboard Champion Yachts.
Your Party, Your Theme
A yacht party in Dubai itself can add a lot to your birthday exhilaration. Settle on a theme for your party and personalize it according to the ambiance, your group of invitees, décor of the yacht, props & costumes, and the most important, CAKE! How about a boat-themed cake?
A party on a yacht that owns your heart and would amaze your guests! Champion Yachts assures your birthday in Dubai will be the best triumph of the year. Our customers have left us humble reviews on our services and we look up to serve you the best.
Prepare your Guest-List well in advance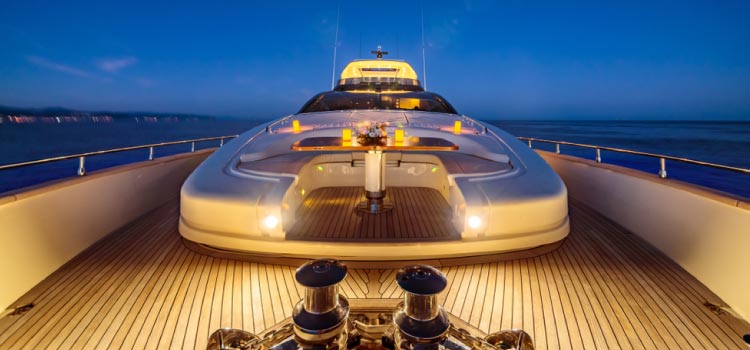 Always have your budget decided in your mind with respect to the number of people you want to invite, your choice of yacht packages for the birthday party, decorations, and victuals. A well-planned list will help you in finding out the yacht that fits your guest list.
Finalizing a yacht charter for your birthday would help in the comfort and fun served to your visitors. Whether it is a group of 20 or 100, or a fine dine with your family, or if you want to spend it the romantic way with your beloved, or throw a bash with your squad, plan it in advance.
Relish on the Special Arabian Cuisine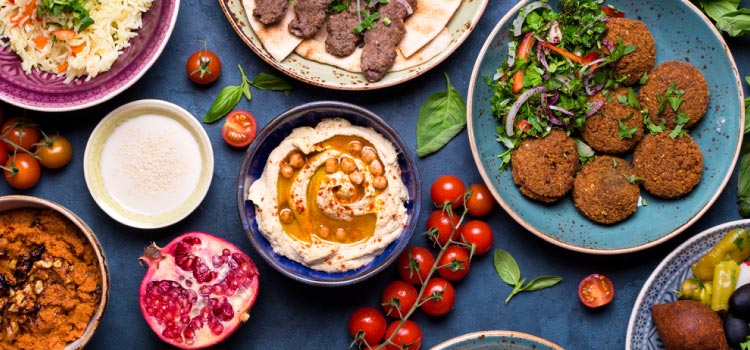 Champion Yachts has the best chefs on board; who can set a fine spread for you to relish on the authentic Arabic cuisine that forces you to lick your fingers. Also, sip the exotic drinks served on the Gulf waters that complement the beach vibes.
A luxury yacht dine rejoices you for their lip-smacking dishes, great services, and sightseeing tours. Our Champion Cakes calls for some additional fun to your birthday party. You may also indulge in adventure water sports, fishing and barbecue on the yacht, and toast on a glass of sparkling champagne for an amazing year.
A Birthday Party calls for that Groovy Dance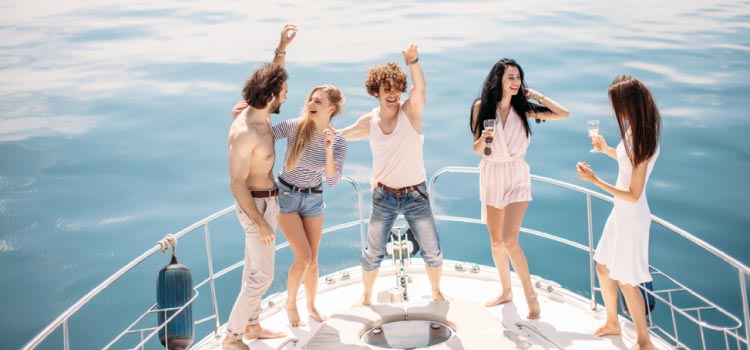 We have an in-house DJ where you can list out your favorite tracks and move your feet on our beats. Dance your heart out on the best yacht party in Dubai as you celebrate your new number because your special day is entitled to be captured for life-long.
Our crew members know the all scenic location to click the best pictures. In-house photographers and videographers can apprehend on taking candids as you delight yourself to the fabulous jollification on our luxury yacht.
You may also opt for other birthday party venues. But a yacht birthday party not only sounds interesting, but it will also complete one of your bucket-list wishes! 😉
Champion Yachts is one of the best yacht rental companies in Dubai that has an experience of more than 10 good years in creating the best memories for people spending time on our yachts.
Why choose Champion Yachts for your Birthday Party in Dubai?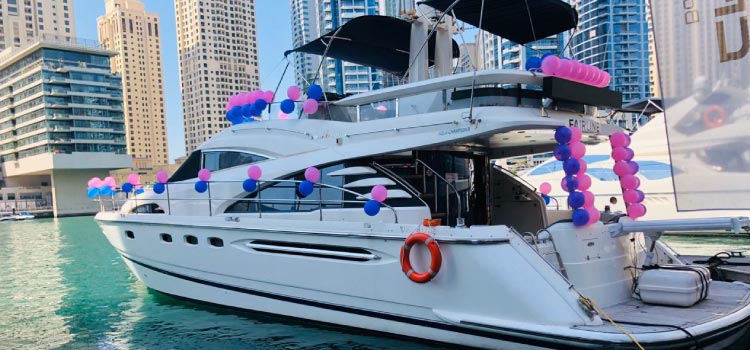 Champion Yachts give you all the access to acknowledge a birthday party according to your desire. We also have advance packages fixed beforehand to help you out in learning about us and what we have to offer.
At the end of the day, it is your birthday or you hosting a party for your special one, so we let you decide and determine how your yacht birthday party ideas are to be executed. Champion Yachts is always at your disposal.
What to expect from us:
Personalized Deck
Customized Arrangements
Birthday Packages
Champion Cakes & Drinks
Yacht Party Themes & Props
Water Sports and other Adventure Activities
Open Bar, Luxurious Suite Rooms
DJ & Live Performances on request
Champion Yachts wait to make your special day worth remembering. So before we run out of slots, make sure you book a yacht for your birthday few days prior.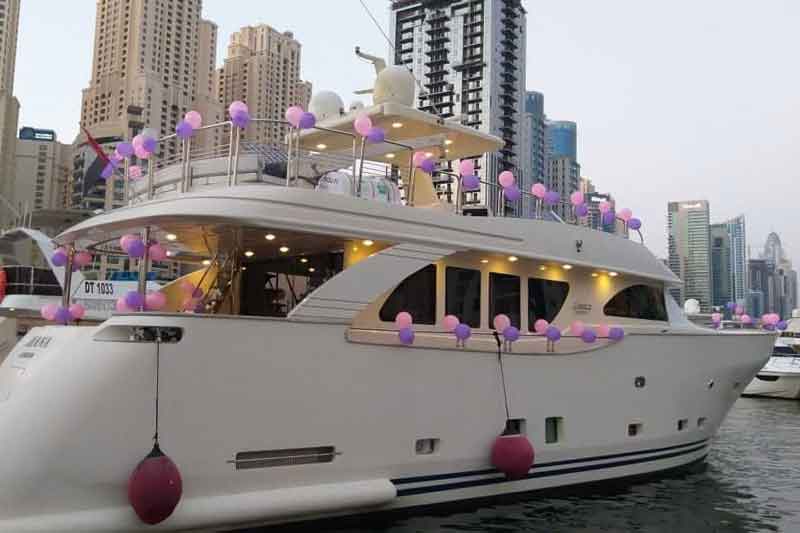 Reach out to us at +971 58 580 1481 or mail us at info@championyachts.ae. Visit us at www.championyachts.ae for more information.