Top Dinner Cruises you must try out in Dubai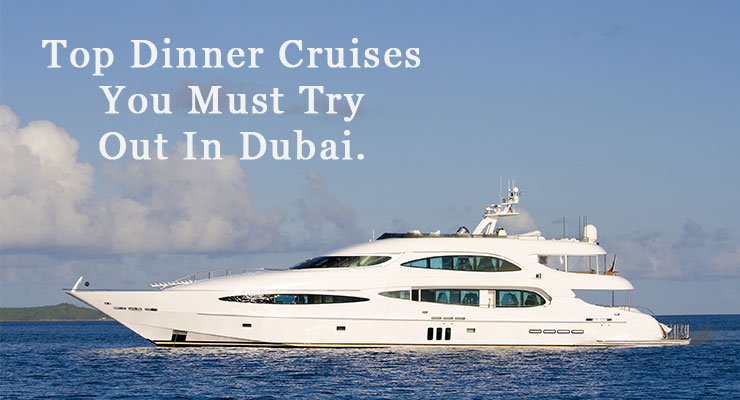 What's the point of booking a hotel room when you can rent a yacht and have the time of your lives?!
When people go for vacations or for outdoor corporate events (abroad or in a exotic set-up), they expect something different than the ususal. Dinner cruises in Dubai are popular among ball- localities as well as tourists for the only reason which is to have a great and relaxing time!
Check out top dinner cruises in Dubai which you must try out:
1. Champion Yachts Dinner Cruise:
Champion Yachts is one of the most popular yacht rental in Dubai which provides its services for the utmost satisfaction and a joyful time onboard. This yacht rental company has a unique route of sailing that lets you enjoy the spectacular views of Dubai! Cruising on the Persian Gulf for almost more than a decade, Champion Yachts has managed to win the hearts of many of its clients for multiple events like candle light dinners, get-together parties, corporate meetings, birthday parties and more.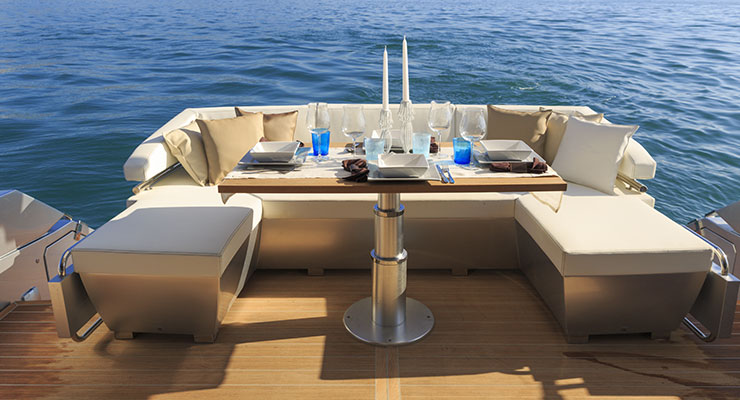 Pros- This is a luxury yacht & cruise rental brand in Dubai, giving you the perfect blend of traditional and trendy version of Dubai cruising which is a lot more accessible, affordable and definitely custom-built. Also, the yachts are known for their dashing appearance- they have specific and amazing routes with the best view ever! Exotic yacht rental packages that can be personalized just the way you'd like it- lively, sophisticated, or romantic.
You can also rent a yacht for an overnight stay in Dubai or for any other occasion and request for decor accordingly. The cruise cabins are lovely to look at and to sleep in with the best view of sunrise because of the window placements. Some of its other features include an open bar, personal DJ, availability of live music and the best crew!
Cons- There may be issues with regard to its availability: All you need is to  pre-book your cruise for the best customization.
2. 45 pax Dinner Cruise:
This cruise is the most traditional cruises of all which sails across top landmarks in Dubai like the Grand Mosque and others, admiring the heritage beauty of Dubai. This is a hot-spot in Dubai because of its décor, lively set-up and the traditional touch to it. Watching the cruise is as entertaining as sailing by it.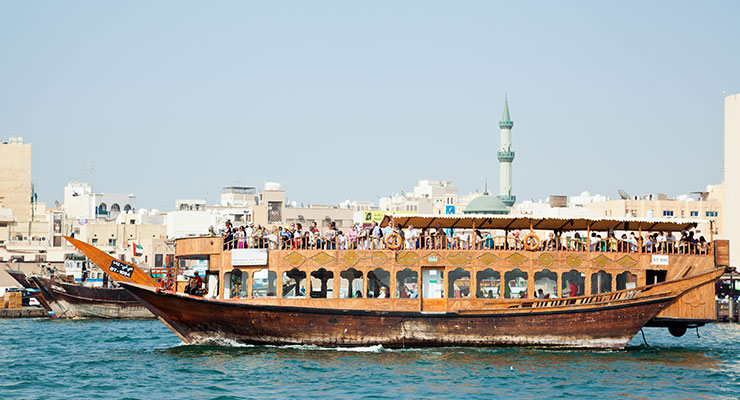 Pros- You can enjoy the experience of riding on a traditional dhow boat with buffet-style dining. Family cruising is the best option for these type of cruises.
Cons- The buffet system may be a con because there's no fine dining available, leading to no emphasis given to customization. Silent, sophisticated dinners are generally not encouraged on this cruise.
3. 65 pax Dubai Dinner Cruise:
This is another traditional cruise. This cruise is known for the privacy it promises. If you're looking for a cruise with minimal noise and private, and with traditional décor, this is the choice.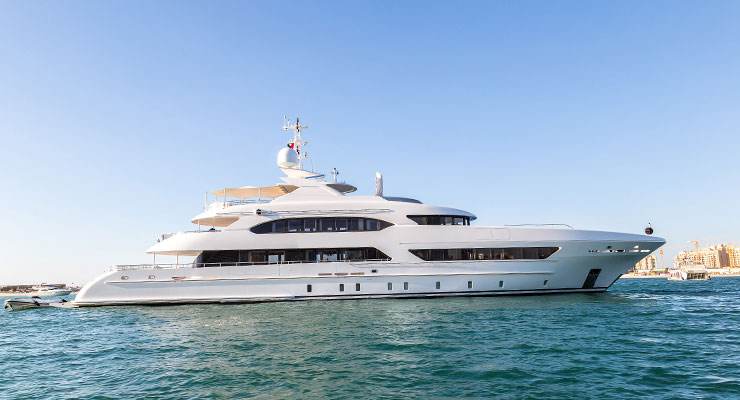 Pros- The cruise has a good air-conditioning system with 3-course gourmet quality restaurant food, a touch of sassy music and traditional decor. Bottom line being, it's very sophisticated and is mostly suitable for corporate or small charity ball parties.
This cruise is mostly meant for family gatherings with up to 2 decks and the best of rooms available for an overnight stay.
Cons- The price range of these type of cruises in summer season goes high because of the ambience it provides along with the amenities available. The spaces are not readily available.
4. Champion Yachts 60 pax Luxury Cruise:
Champion Yachts has one more exciting cruise which accommodates as many as 60 persons at a time which makes it a huge cruise! Even better than 5-star hotels, this cruise provides with the best sound systems and heater-based swimming pools, jacuzzis, water sports and more. This is one of the only cruises, providing with water sports in Dubai and boats too like banana boats, jet skis and so on.
The idealistic time to book the 60 pax luxury cruise is during events like corporate events, birthdays, bachelor parties or any other celebrations. This cruise is very charming yet sophisticated and has the best of air- conditioning and lovely looking cabins with bedding as well.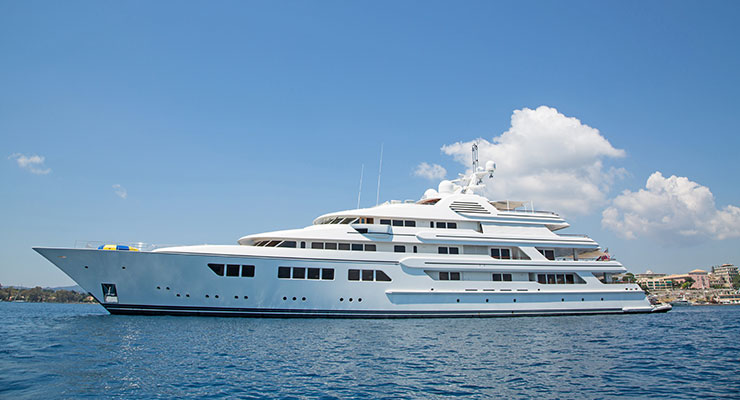 Pros- The music can be picked as per choice, open for karaoke too. Also, this cruise can be customized as per the event and need of the customer. In fact, one can book the entire cruise for a romantic getaway in Dubai at an affordable price. Above all, this cruise is as good as a 5-star dinner cruise with picture-perfect views creating dreamy moments.
Cons- The cruise generally does not accommodate more than 60 people and one needs to pre-book the cruise in order to experience the best.
5. 350 pax Luxury Cruise:
This is the idealistic cruise you must rent out. Most idealistically rented out for corporate gatherings, weddings on yacht, reunions, etc. in Dubai, this cruise redefines luxury, space and cruising, for sure. This is a mega cruise with multiple amenities like televisions, joystick steering, jacuzzis and more. They have 4 spacious decks with multiple open bars, swimming pools with exceptional décor and much more!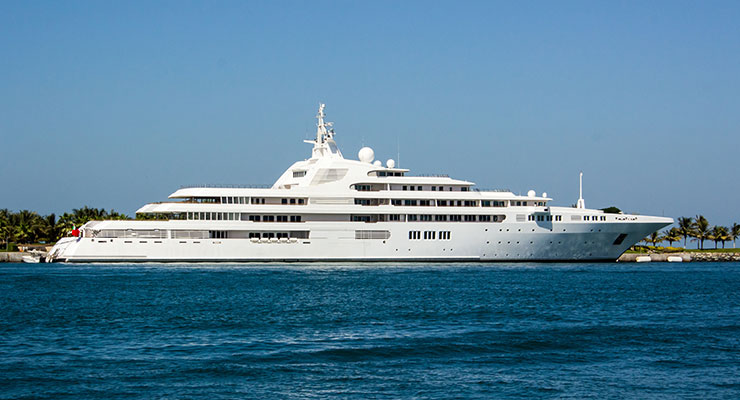 Pros- Get people to work together and celebrate together on this cruise with multiple fun activities. In fact, one can book the entire cruise for a romantic getaway in Dubai and won't cost as much. Above all, this cruise is as good as a 5-star dinner cruise with picture-perfect views and moments.
Cons- May be too spacious and pricey. However, a good choice for huge events, especially charity events and corporate gatherings.
6. 500 pax Mega Cruise by Champion Yachts:
This is one of the best cruises in not just Dubai but across the world. It's just the right place to plan and celebrate huge successes and moments in life with so much to offer. This cruise can accommodate from 500 to more than 1000 individuals at a time with 5 spacious decks, home theatres, exceptional decor, interiors and so much more. Some other details include 11 bedrooms, latest engine systems, master suites, lovely glass balconies and so on.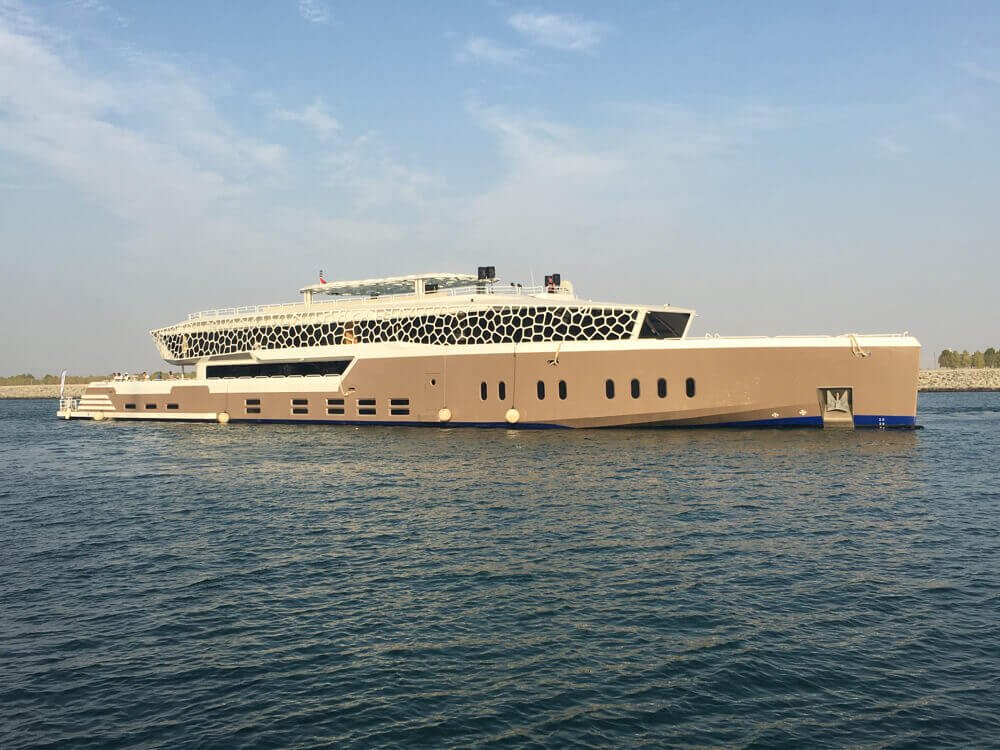 Pros- This huge cruise has so much to offer. All you need to do is, rent this cruise and enjoy the place with the best view. The 50 pax mega cruise has successfully been able to plan and organized customized parties, celebrations as well as events. Champion Yachts gives the liberty to its clients to enjoy the idea of planning a cruise party- the experience is what the brand cares about.
Cons- Can be made use of only by a huge crowd. Or else, it can be very expensive to be made use of.
There are so many cruises out there which you can pick out from. Champion Yachts, however, is one of the only yacht rentals in Dubai with cruises available for all kinds of requirements- events, weddings, reunions and more. They also offer customized yacht rental packages at the most exciting prices.
Have a great cruising experience – pick very wisely!