"Charter on a luxury yacht rental in Dubai"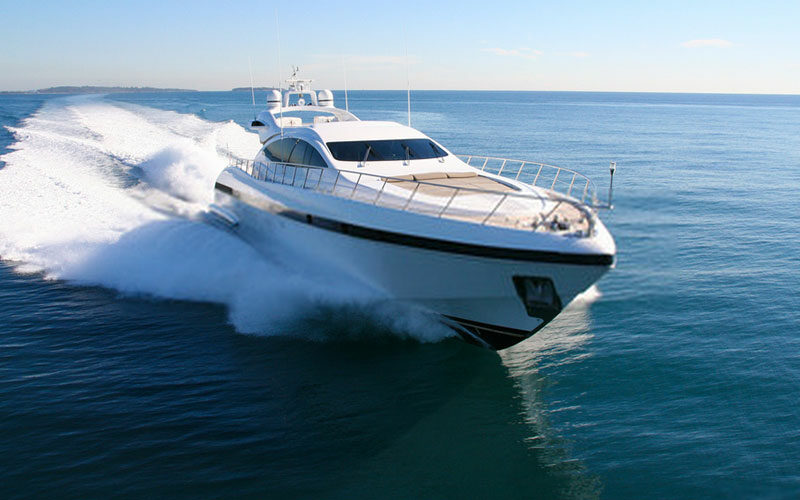 What you may know by Champion Yachts is that we have an array of luxury yachts fully equipped with state-of-the-art entertainment facilities for a smooth, relaxed, and joyful experience.
Visit the best places on the Arabian Sea by catching extraordinary glimpses as you bond and live the good times. The luxurious services and amenities offered on our yachts are similar to those you would get on a luxury island resort.
Explore Dubai in style with your family, friends, spouse, or colleagues. After all, one of the great benefits of visiting the City of Gold is its blowing sands and the crystal-clear waters of the Arabian Sea.
So what makes our Luxury Yacht cruises so unique?
1. The Captain Has the Experience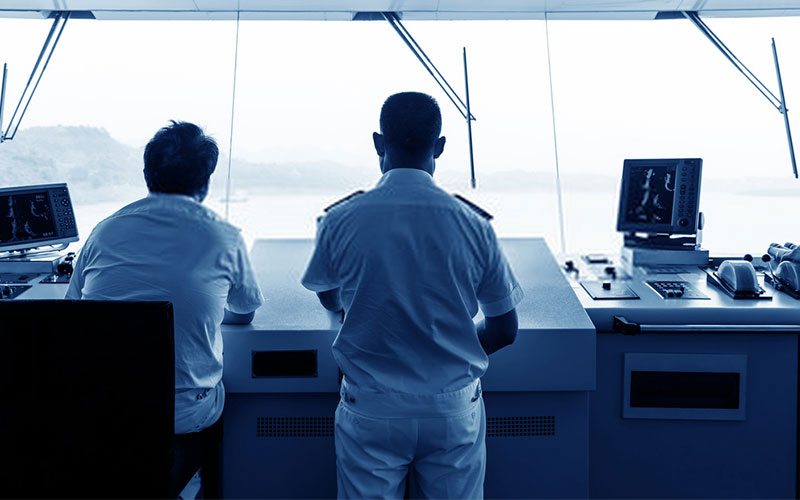 It's planned just for you but listen to Him or Her. Your captain probably knows the route more than you do, heed his or her advice on places to stop, transit times, and route plans.
Our crew knows the best time to travel and the best places along the route. Inform the captain and our crew about the kind of places you want to visit during your yacht stay.
Though the trip might be planned for you, you are the one to give the final decision on your preferred itinerary. You are the one to decide when you want to dock back to the marina or at what time you want to leave. However, it is advisable that you check with the captain who is there for all your safety and navigation needs.
2. There is a yacht for everyone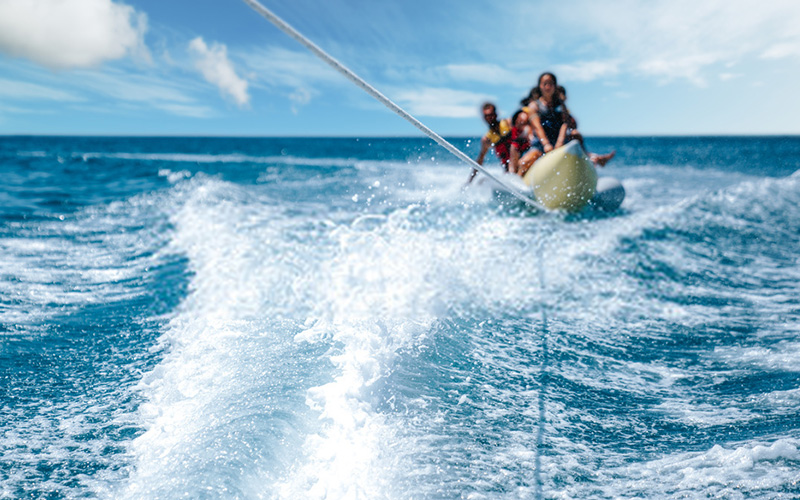 These yachts are designed with different specs. This means that there is a yacht to meet your budgetary concerns. Whether you are on a heavy or light budget, you are sure to find something that works for you.
Get aboard any of our Champion Yachts and experience a vacay of a lifetime. Go on and engage yourselves in various water activities like snorkeling, or scuba diving.
Experience the adrenaline rush by riding a jet ski far from shore without having to share your space. Rejoice in the high-tech luxury services while also trying out our series of fishing packages to suit every fishing enthusiast!
3. Premium Services of Champion Yachts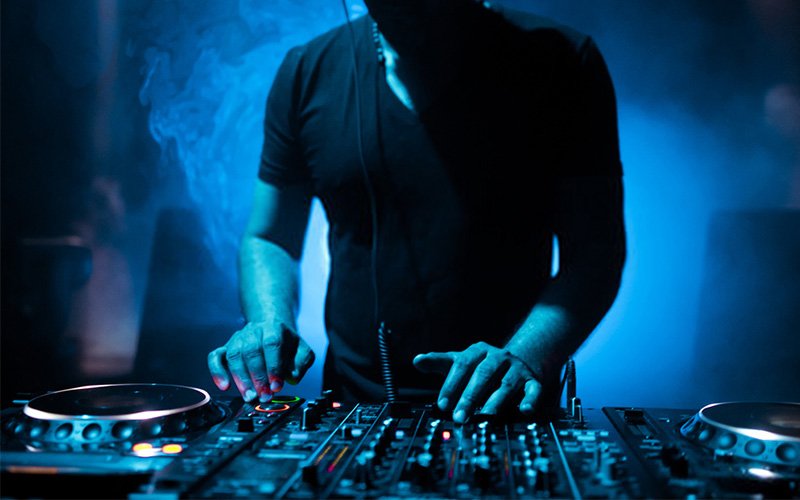 Aside from the amazing perks of having your own private yacht to tour Dubai, you'll be able to choose from several different services. Depending on what type of experience you want to have out on the sea, you can get something relatively low-key or blow it out with something huge.
Some other packages include a romantic dinner for a couple with a full BBQ dinner accompanied by a Champion International DJ. Whatever you've got in mind, with our luxury Yacht Packages you'll be fully accommodated with the best that Dubai has got to offer.
4. Experience luxury at its apex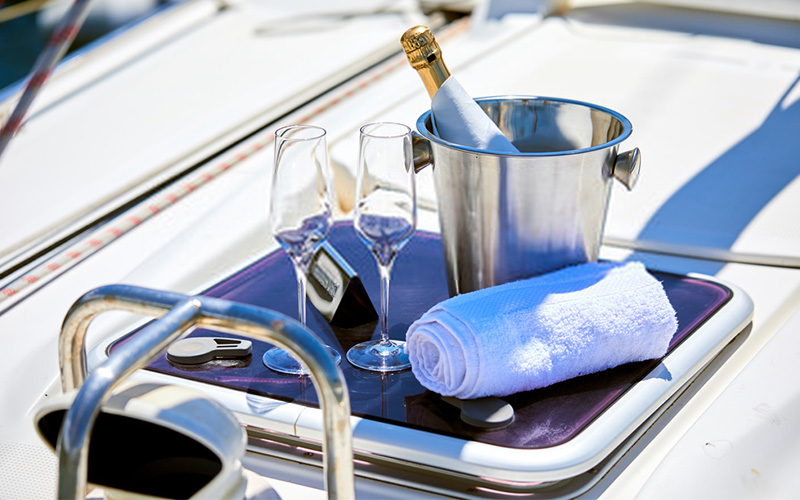 Luxury yachting is an activity that Dubai is globally famous for and you just cannot risk missing it. From fine dining to comfortable seating, cruising over the blue waters of Dubai will surely be a once-in-a-lifetime experience that you will be nostalgic about later.
Once you board Champion Yachts, you can experience luxurious packages with no limits. It is a chance to taste the sumptuous way of life in Dubai.
Everyone onboard is pampered with a tasteful Champion cuisine on our luxury yacht. Main rooms, open parlors, flybridge, jacuzzis, cantina, home theatre, kitchen, and pool are portions of the pleasure ready.
5. Relish on the world's best Culinary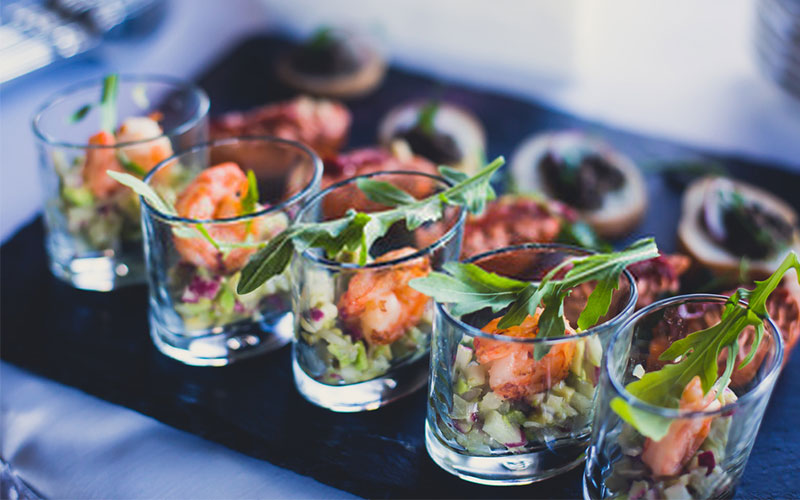 No celebration is complete without delicious mouth-watering food.
Good food is a key to a joyous and splendid evening on a yacht. Champion Yacht Cruises is an epitome of lavishness with superbly designed yachts with extra superfluous comfort and exotic cuisines.
You can have an elite experience of a lavish dinner in an ultra-luxurious yacht at the Dubai Marina. And also, you can choose what to eat from our extensive watercraft menus which will make sure that even the pickiest food critics are satisfied.
Enjoy the enticing views of Dubai with world-class culinary in the urbane style cruise which is seaworthy. Champion Dinner Cruise can make your experience an incredible one!
Champion Cakes offer custom-made confectionaries including cakes and pastries so that you just have to attend your event like a royal façade. Our bakers onboard help your celebration and party theme come to reality by baking the finest cakes for you.
We are fond of your event to be celebrated on time.
We recommend you plan well and not lose the chance of booking your favorite yacht. Dubai is a land of lavish taste and luxurious lifestyles, so renting a luxury yacht in the City of Gold is a must-try-out!
Visit us at Champion Yachts to peruse our premium yacht tour packages that'll suit any type of cruise you have in mind.
A yacht trip is the ideal mix of all that you wish to have in your staycation. Charter a yacht rental in Dubai and make it genuine in the following minute. So if you wish to have a thrilling time and make the most of your luxury yacht charter in Dubai, this blog will surely help you.
With every one of these likes and a lot more astonishment pausing, a Champion Yacht rental is your stand-out luxury home above water.