6 Exciting Ways for a Luxury Yacht Stay in Dubai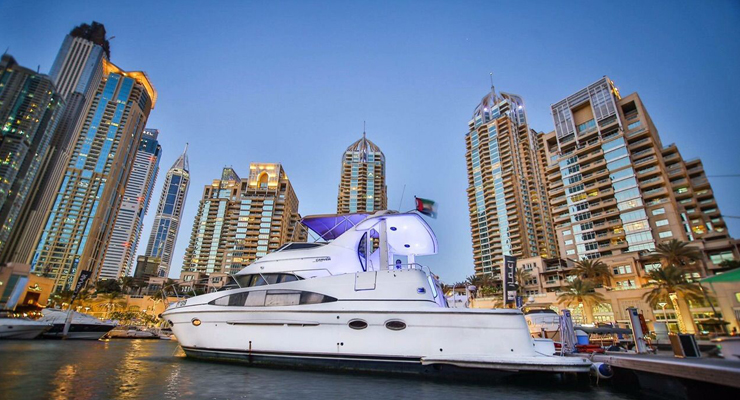 Dubai is one of the exceptional places where you not only enjoy the high-end lifestyle; but also get to experience both the Arabian desert and luxury yacht stay on the sea.
Apart from all the major tourist attractions like Burj Khalifa, Burj Al Arab, Jumeriah Palm Desert, and Marina Mall, yachting in Dubai has been a go-to option for most travel enthusiasts.
People from various places who visit the magnificent city do not miss out on luxury yachting. With an exotic view from the deck, people get to indulge in various watersports, deep-sea fishing, and more. Yacht rental companies also provide custom packages at affordable rates.
The view all around Dubai has a unique touch and vibe altogether, you get a sacred aura when you visit grand and beautiful mosques, you enjoy the high-end lifestyle in malls and tourist places and you would love the serenity of the Arabian Sea.
Yachting interests more to the tourists & residents in Dubai. Here are some of the interesting yacht services you would love to know before you aboard a yacht.
Why opt for a luxury yacht stay in Dubai?
You will find Yacht Charters in Dubai who would give you the best yachting services that would amaze you to a lot extent. A luxury yacht stay is altogether a different experience.
Luxury yachting is an experience you should never miss out on. The lavish interior, ample spaces, exotic cuisines, and the view from the deck definitely add more to it. Moreover, the serene sunset of Dubai, the golden sands, the blue waters are extraordinary sights to your eyes.
Below are the six must experiences on a yacht when you are in Dubai:
Luxurious Suite Rooms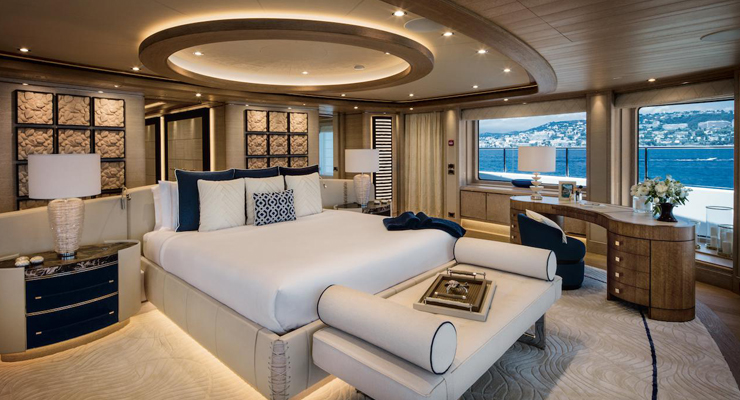 Comfort comes first when you invest a good amount of money to relax and feel the peace of the Arabian waters away from the city crowd. The rooms in the yacht are lavish with all kinds of services, clean & hygienic washrooms, and a living room to sit & enjoy the view. Also, the 24*7 room service ensures your requirements are being addressed without any delay.
Live BBQ
Life on a yacht is a life worth living. Imagine you wake up to the beautiful sunrise & a refreshing bed tea; sounds good right? In the same way, you would also enjoy the soothing breeze in the evening when you relish the Arabian BBQ on an open deck while gazing at the beautiful city necklace from the waters.
Dive into the adventure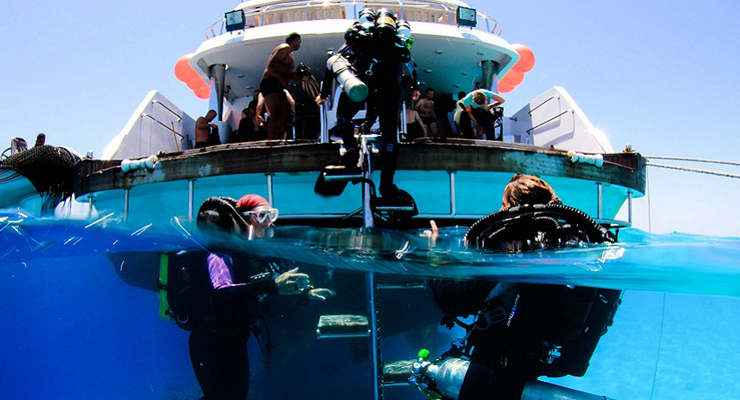 When you are inside the blue waters, do not miss the golden opportunity to explore the marine world beneath. The experts would love to take you to discover the gorgeous underwater life. You can also try on thrilling watersports in Dubai; be it scuba diving or rafting, the experts will help you out or guide you to a safe place.
Get the entire yacht for yourself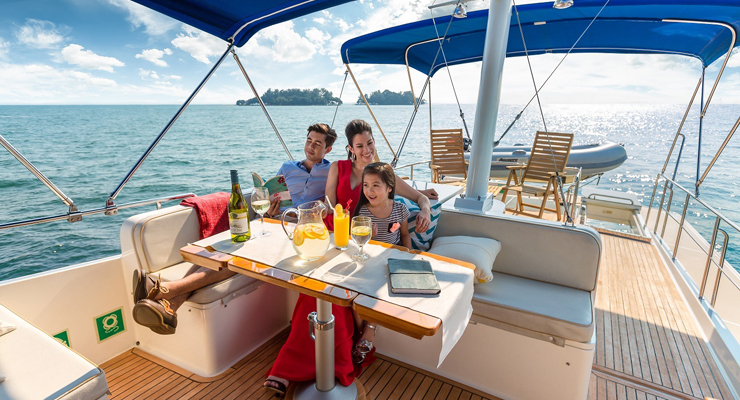 When you come out on a vacation to Dubai, you would love to relax and spend some time with your loved ones or friends. When you book a private yacht in Dubai, you book the entire luxurious yacht for yourself. There would be no intruders to intrude into your privacy. Spend as much time as you wish just with your people around.
An evening on Open-Air Deck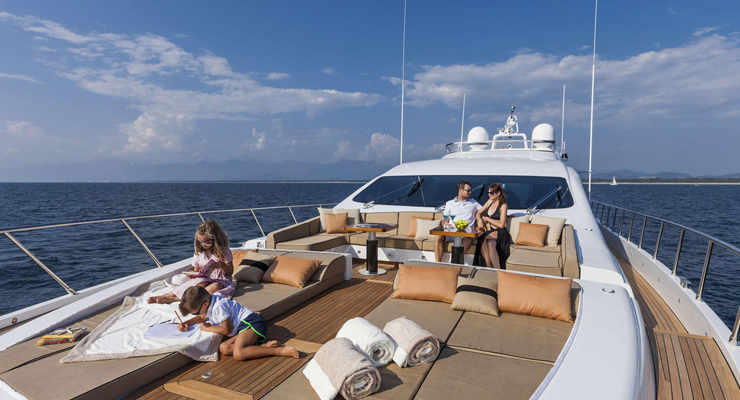 When you are in Dubai, wherever you put your eyes or wherever you glance at, it looks beautiful everywhere in every corner of the city. Spend peaceful evenings on the deck with your friends & family as you sip the authentic flavors of wine & Arabian food.
Save memories for a lifetime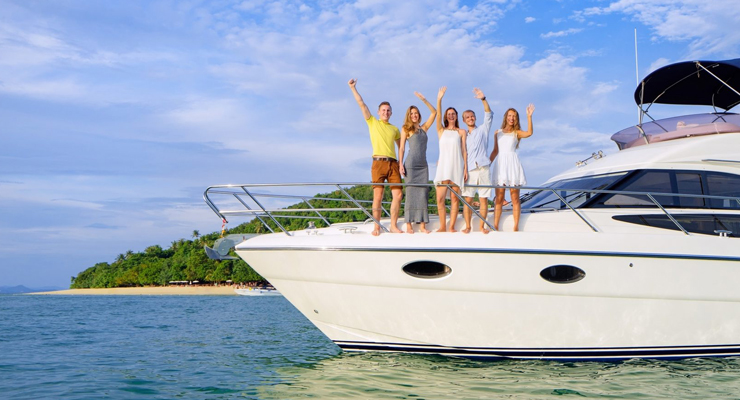 Champion Yachts has in-house photographers who can capture your best memories for a lifetime. Our crew members also know the exact locations that give you a better and beautiful backdrop to get the best click of your trip. You can plan this with our team before booking our luxury yacht stay.
The above mentioned are the best things you can do and enjoy on a yacht in Dubai, you may choose to have a bit more luxury to your yacht stay by customizing your package and adding luxury services to have fun onboard.
Book the best yacht rental in Dubai with Champion Yachts and your luxury yacht stay in Dubai is simply sorted! 😉
🌏: www.championyachts.ae | ✉: info@championyachts.ae | ☏: +971 55 470 3501