Tourist Places in Dubai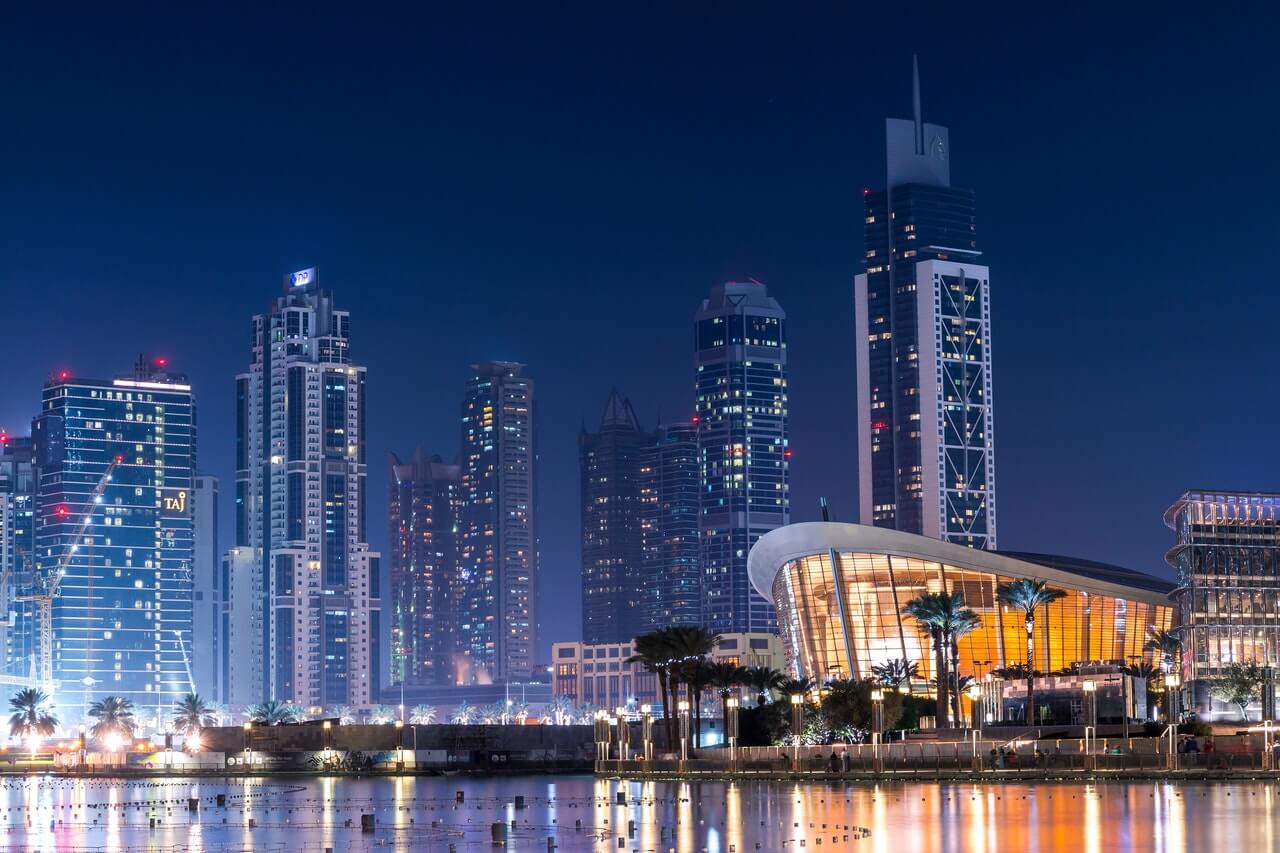 Dubai is a spectacle surrounded by desert all side. It really makes you feel that's it's like that mythical oasis or mirage the desert people talk about. It's astonishing and mesmerizing to see that how such a spectacular city is built between a desert. It has the world's best high rising architectures, resorts & SPAs. It's a city which replaces one spectacle with another. Once the city was known for Burj al arab, then it came to be known for Palm Jumeriah & now it's known for Burj Khalifa. This city just keeps growing every day. One con of being in such a city is that, everything is so spectacular that you are lost in the grandeur and don't know which are the top tourist attractions to visit in tourist places in Dubai . Hence, we will guide you through the top tourist attractions that you should never miss out when you are once in Dubai .
1. MIRACLE GARDEN
The world's largest flower garden is in Dubai and goes by the name of miracle garden. This flower garden has around 109 million flowers! The view here is absolutely stunning and even the people who are frequent visitors, get charmed every single time. This place will give you the otherworldly feel as if you are walking through Alice's wonderland. The designs and the artworks made ups of flowers are visually stunning. You might just spent the whole day in experiencing this spectacle.
2. DUBAI UNDERWATER AQUATIC ZOO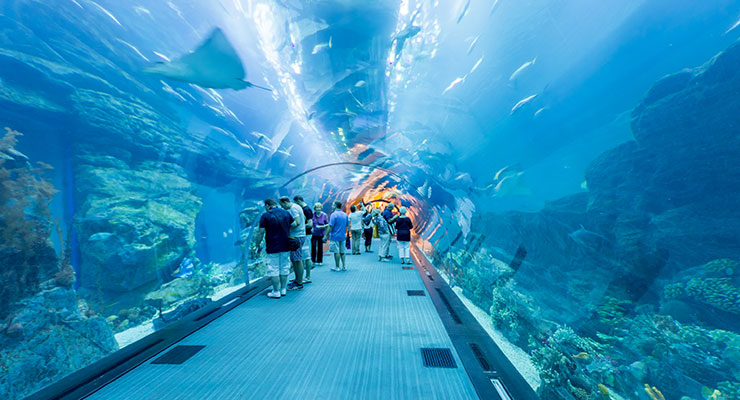 The underwater aquatic zoo is situated inside Dubai Mall. It has 48 m long tunnel and has covered 11 m of underwater depth. This is one of the most noteworthy experiences you will ever have of marine life without actually diving into the water. Feel thrilled as the huge sharks and rays swim pass you from a fraction of a distance. This has approximately 140 varieties of aquatic species. You can also see the aquatic floras and faunas from deep underwater. Some of the animals you can witness here are rays, sharks, piranhas, water rats, catfish, sea dragons and many more. You can even opt to be adventurous and look for cage snorkeling & Shark diving.
3. BASTAKIYA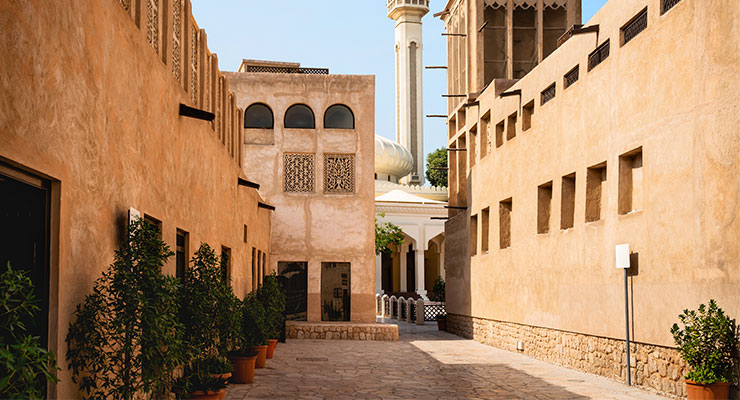 Get lost in the old Arabic world on the streets and corridors of bastakiya. It's also commonly known as AL Fahidi or AL Bastakiya. It will give you the Arabian Knights feel as you go between the old buildings and historical market. If you love the old world charm then you will absolutely admire it. It also has stores selling the traditional art and crafts. Its, Brown wooden doors, wind towers and white mosque will be a completely different experience from the rush of this city. The buildings here are made of coral, mud, gypsum and palm wood and yet they have stood through the test of time. It also has an art gallery named Majlis gallery showcasing the highest quality artworks. You can even choose to enjoy meals and refreshments at Arabian tea house in that nostalgic setting.
4. DUBAI DESERT CONSERVATION RESERVE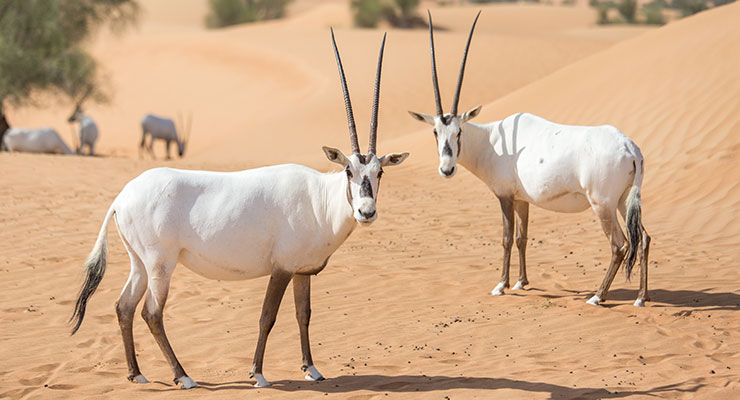 This is the perfect desert safari. It offers the unique landscape of sand dunes and Desert Fauna. The total spread of the area is 225 km. Caracal, Sand Fox, and Leptiens Spiny-tailed Lizard, along with a collection of other cats, dogs, lizards, and insects are prime attraction of this safari. This desert is not all barren; you can see a number of Date Palms & Desert Squash here. It even offers sand skiing, an alternative to the snow skiing and equally enjoyable. After the sunset you will be treated at recreated authentic Bedouin camps with delicious meals and bonfire. Arabian belly dancing is the icing on the cake.
5. GLOBAL VILLAGE
Global village is a must see experience as it offers the cultural ambiance of various countries. When the night falls the whole area is illuminated with decorative bulbs and hence looks exquisite. The global village is one of its kind shopping extravaganza and a seasonal feature which happens every year. It can be called UAE's biggest marketplace and funfair. It has amusement rides suitable for both kids and adults, including Ferris wheels, coasters, bumper cars, and many more.
6. JUMERIAH BEACH
Go down the Dubai coast and notice a preferred place wherever individuals gather to unwind and drink at Jumeirah Beach. This is often a one-stop beach destination in Dubai which has been a favorite from ages. The cuisines of the beach restaurants are delicious along with the sun loungers. You will get a wide variety of water sports such as Jet Skiing, Banana boating, paragliding & surfing. You will also get a large range of spa & resorts in the vicinity.
7. BUR DUBAI GRAND MOSQUE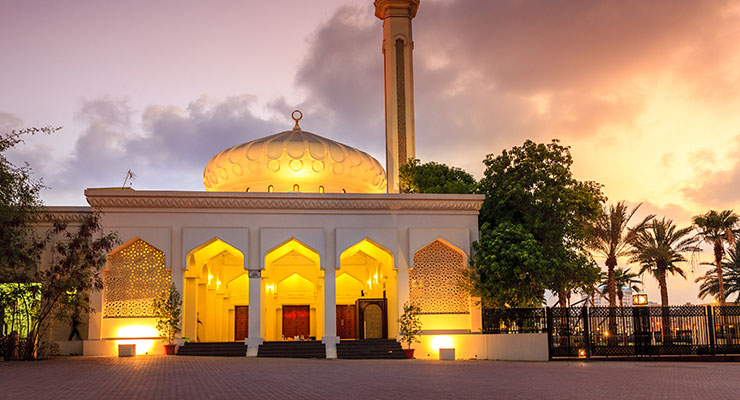 The most popular pilgrimage shrine of Dubai is the grand mosque. It's among the 8 biggest mosques in the world and is an architectural marvel. This place has a distinctive blue lighting in the night and is adored by the visitors for its ambience. The corridors of the mosques are illuminated by the biggest lights in the world and the pillars are designed with 24 carat gold.
8. ALSERKAL ART DISTRICT
It holds a wide array of contemporary art galleries. Ayyam Gallery, Green Art Gallery and The Third Line are some of the most established ones. This area also consists, number of startups. It's a pallet of beautiful artwork which inspires and showcases the new talents. The area also has number of fashion boutiques and restaurants.
9. DUBAI OPERA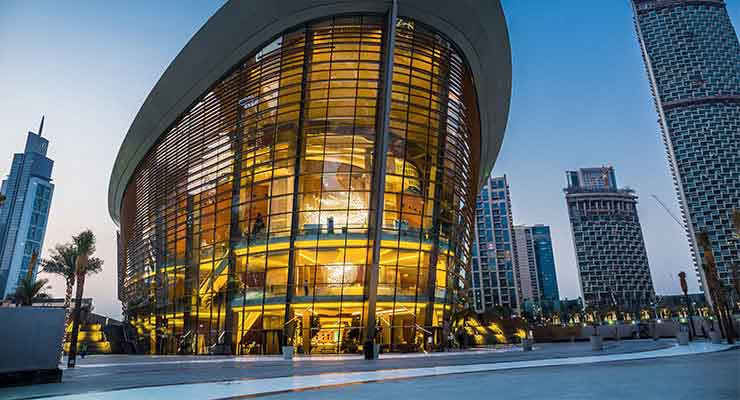 This is the best place for the night entertainment in Dubai. The opera shows display it all. It has a wide range dwelling on, ballet, comedy, concerts & Classical. It has a count of whooping 2000 seats among which 900 could be readjusted. Its design is based on most advance hydraulics. It can be internally transformed into a theatre, opera house & concert, depending on the need.
10. DUBAI MUSEUM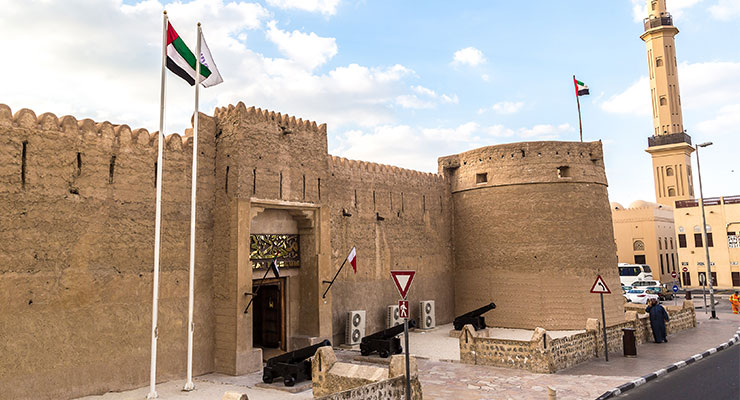 The oldest structure within the town, Al Fahidi Fort is perhaps one amongst the go-to-destinations in Dubai and if you happen to be a history buff, Dubai Museum is set within the premises. Here, you'll study the evolution of Dubai right from being a little deserted fishing village to turning into a city of dreams. Inside, there are historical artifacts of the Bedouin life and showcases the importance of ocean before the invention of oil. There are a variety of archeologic findings displayed in this museum. I can say, this is often the most effective place for instructional tours along with your kids and even elders with a keen interest in Arabian nomads.
11. CAMEL SAFARI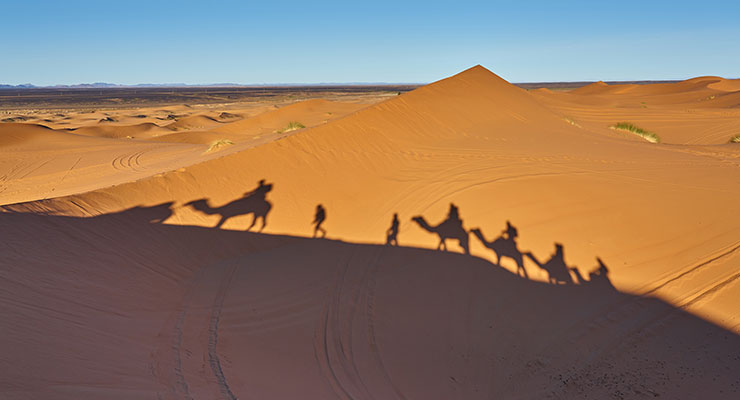 When you visit Dubai, one best activity is to set out toward the desert and have the Arabian Camel Safari encounter. This movement draws out the validness of visiting UAE and living Arabian style i.e. experiencing camel riding in the desert, which is surely a standout among  other activities in Dubai. Additionally, a moderate and alleviating camel rough ride, you can likewise dash the ridges in the 4×4 wheels, a testing and exciting outside game without a doubt. Maybe, camel riding can be an incredible affair for kids since we don't do it usually, and will serve as a splendid memory amid your occasions in Dubai.
12. WILD WADI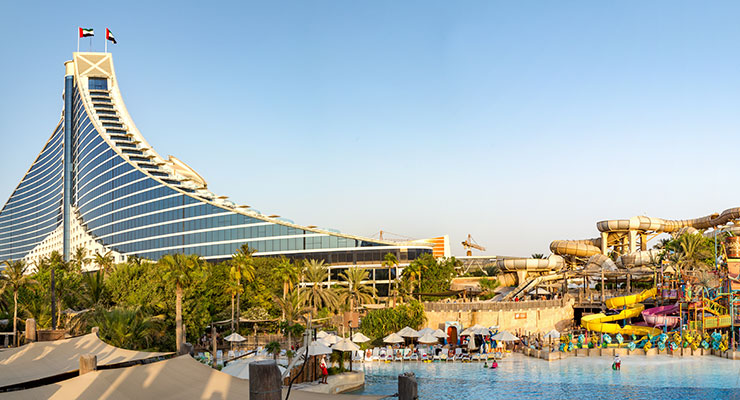 Shout prompting trips are everything that you will see while you visit this entertainment park , when compared to other entertainment parks in Dubai i.e. wild wadi. Situated in Jumeirah, this awe inspiring traveler site is regularly thumbed with family vacationers and the best part is, every one of the rides in the recreation center is made adjustable for various kind of guests, I swear that, you will be totally down and dusted by the time you are done. In the event that you are not one of them who like to skim at the lazy river, wild wadi has in excess of 30 rides and some of which you can ride on are 20-meter pair slides that initiate at a challenging pace of 80 km/h. When it makes a drop from Jumeirah sceirah, you may very well need to hold your heart tight. Riptide flowriders, wipeout and tantrum alley are additionally some rides which will give your internal action junkie that thrilling experience.