6 Best Things To Do in Dubai
No matter how old or young you are, Dubai is the place which never fails to amaze anyone!
Water sports in Dubai, cruises in Dubai, yacht in Dubai, shopping and many other activities in Dubai are well known as the best things to do in Dubai. Reason being, it's happening and fun and definitely unique.
There are obviously generic things like shopping, site- seeing, going out for drinks and so on- it's a long list when it comes to mainstream things you must do when you'd go out on any vacation. How about we go out of the box- that's what Dubai is all about! Dubai is known for the exceptional developments it has brought in with regard to architecture, kind of food, shopping and many more.
Safari ride is one of the best adventure sports in Dubai. However, there are many popular options which are exciting at the highest level. Scuba diving, skiing, hot air balloon ride, bungee jumping, deep sea fishing, sand boarding, fly-boarding, banana boat ride, and skydiving are the most popular options.
Check out the most exceptional things to do in Dubai:
1. Burj Khalifa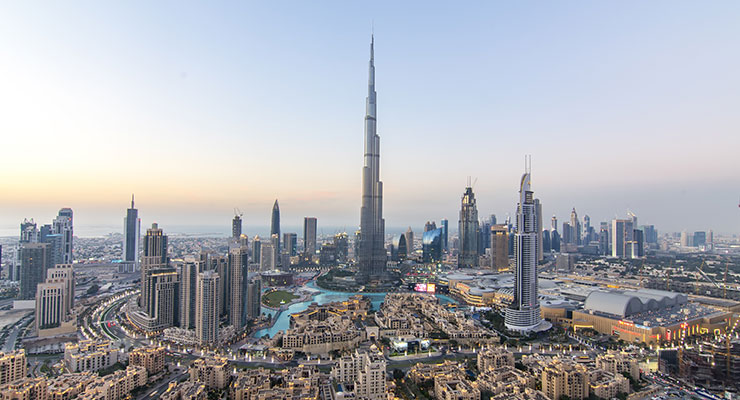 Burj Khalifa is the World's Tallest Building and the exceptional bit about Burj Khalifa is the view from the top. It's stunning piece of work which is incomparable with other wonders of the world.
Burj Khalifa tour can be availed in two ways, "at the top level" and "at the top sky."
Approximate Price: Prices vary according to timings and age but approximate pricing ranges from 125 AED to 500 AED.
Operational Hours: Visiting hours extend up to 6 in the evening.
2. Desert Safari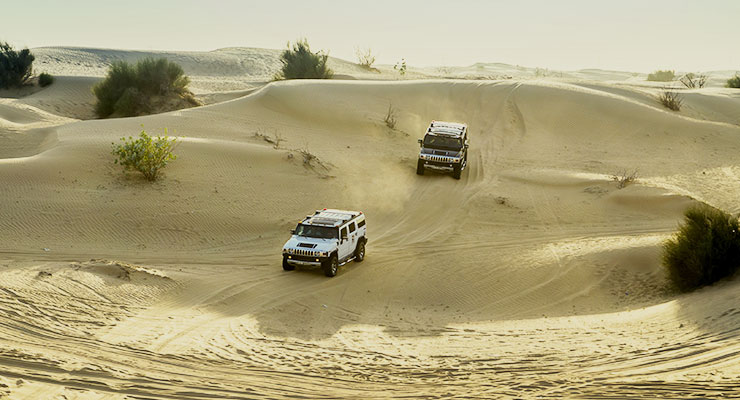 Hummer Desert Safari is known to be one of the most adventurous activities in Dubai. Although this location is known to be monstrous in nature, it's exceptionally beautiful. You can enjoy this ride any time of the day as well- day or night! Above all, you can enjoy this ride any time of the year at exciting rates!
Approximate Price: Ranges from 200 – 500 AED
3. Ferrari World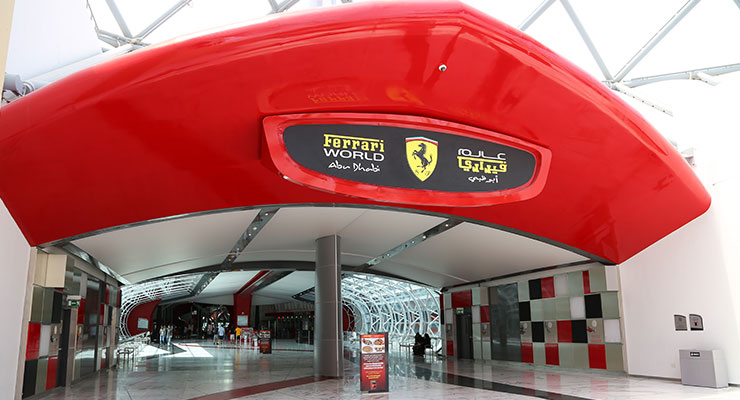 Ferrari World is an exciting amusement park in Abu Dhabi- most popularly known as the 1st Ferrari branded theme park, having a record for the largest space frame structure built ever.
Some of the exciting locations within Ferrari World include The Ferrari Store, The Mamma Rosella, The Junior Grand Prix and so on. This amusement park is also known as the highest looped roller coaster in the world with the most exciting twists and turns! La Pizza is a hilariously cute street performance stage in this park- Best place to discover creative talent.
Price: The price depends upon the package you avail. Approximate price starts from AED 295. There are no charges for children under 3 years.
Location: Located on Yas Island in Abu Dhabi, UAE
Timings: The Ferrari World operates daily from 11:00 AM to 8:00 PM
4. Dubai Aquarium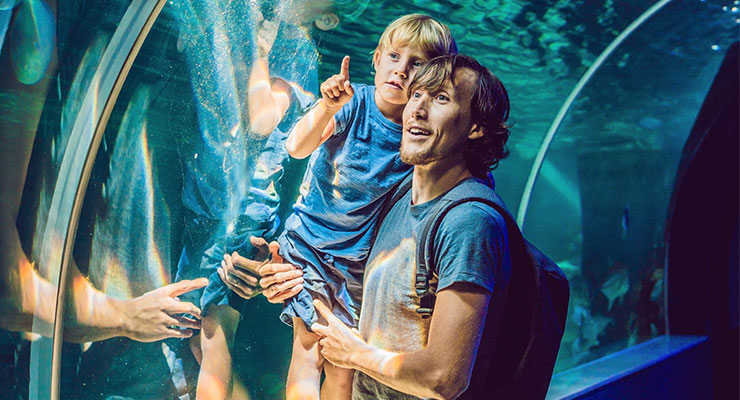 The Dubai Aquarium and Underwater Zoo is a 10 million litre tank, located at the Ground Level of Dubai Mall. Also known as the largest suspended aquariums in the world, it takes care of about 150 species. Guess what, about 300 sharks and sting rays love here and the aquarium has the most number of Sand Tiger sharks in the world.
Walk through the 48-metre underwater tunnel on Ground Level, and explore the Rainforest, Rocky Shore Living Ocean environments, and UAE Night Creature at the Underwater Zoo on Level.
Operational Hours: 10:00am – 11:00pm on Sundays and Wednesdays, other days till 11:30pm
Approximate Price: The prices for this activity varies depending on the package availed and also depending on if you're a member. Prices range from 100 AED to 250 AED.
5. Dinner on a Cruise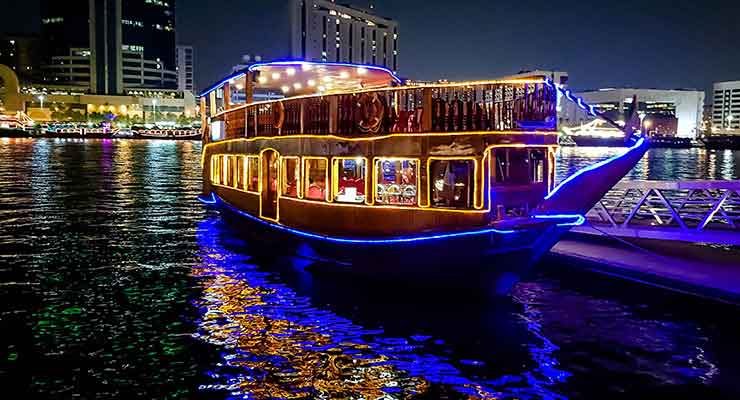 Experience luxury all over again because that's what this city is about! Enjoy a dinner cruise in Dubai or rent out an night stay cruise in Dubai, inclusive of amenities like entertainment, the best of ambiance, exceptional bars and so much more. You can opt for fine dining in Dubai cruises as well.
Location: Dubai Marina and Dubai Creek are the two locations where these cruises headline.
Other Inclusions: Dinner cruises offer a whole lot more apart from fine dining experience, you are in store for live music shows, gourmet quality restaurant food, breath-taking sightseeing and much more.
Approximate Price: Starting from 500 AED
6. The Dubai Mall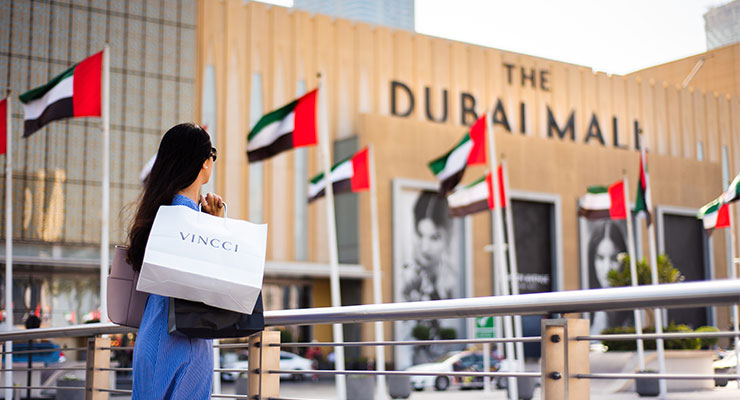 The Dubai Mall is the most popular malls across the world. Other malls include Ibn Battuta Mall, Mall of the Emirates and more. It's so exciting to see brands from across the world coming together under one, exotic roof. However, I'd always recommend street shopping because, brands are available across the world- but, the regional items are available only till a certain point, geographically speaking!
Conclusion:
Experiences make us who we are- The readily available gold, variety in food, drinks, sheeshas, luxury cruises, or water sports, live the moment at its fullest while you visit this golden city.
Dubai is a lovely city in UAE and has the best of foods, historical aspects, architecture and more. Looking out for a holistic nation? Go on a trip to Dubai, enjoy a cruise in Dubai maybe and have fun.
Bottom line being, Dubai is a must- visit location and the best time to visit Dubai is around October. Above all, it's the right place for families to go and the rules and regulations apply for all. So, be safe and be the happiest!