Best Valentine's Day Celebration on a Yacht in Dubai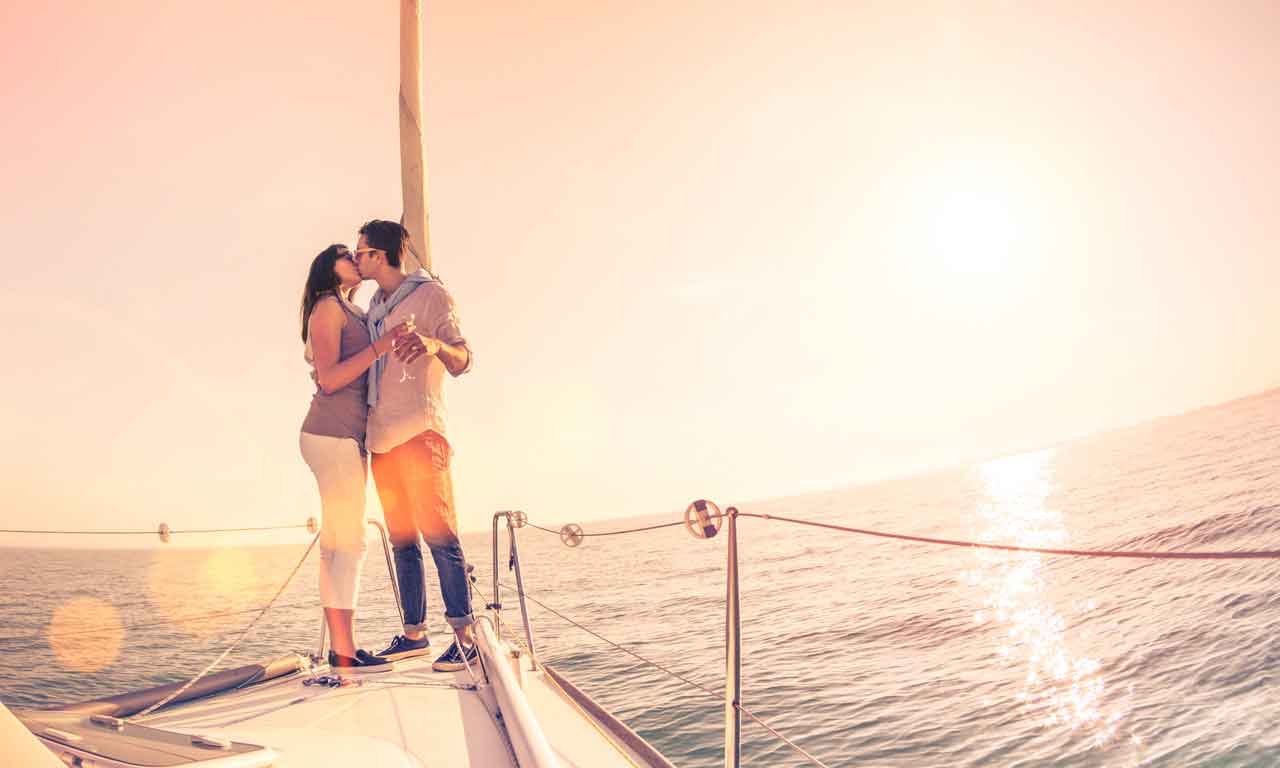 Have the Best Valentine's Day Celebration on a Yacht in Dubai and witness some of the iconic sky scrapers as you sail across the serene water of Arabian coastlines. It's every couple's wish, to have that special celebration that is memorable for a lifetime. So the best move you can make to impress the love of your life is by taking her on a romantic yacht trip and get amazed by the passion and intimacy created through the ambiance of a fascinating cruise along the spectacular Persian shores. Moreover, there is always a romantic vibes around, while sailing.
If you are looking for a signature celebration like Valentine's Day, consider cruising on a luxury yacht with your loved one to be the best option. Make your special moments exclusive and classy by opting for a Yacht Rental Dubai. Your partner will be mesmerized by the charm of Yachting in the stunning serene water of Dubai Marina. Exceptionally for this occasion, a theme based decorated yacht; sailing across the Persian coastlines can make you feel the essence of love. You can even opt for the decorations according to the preferences of your partner.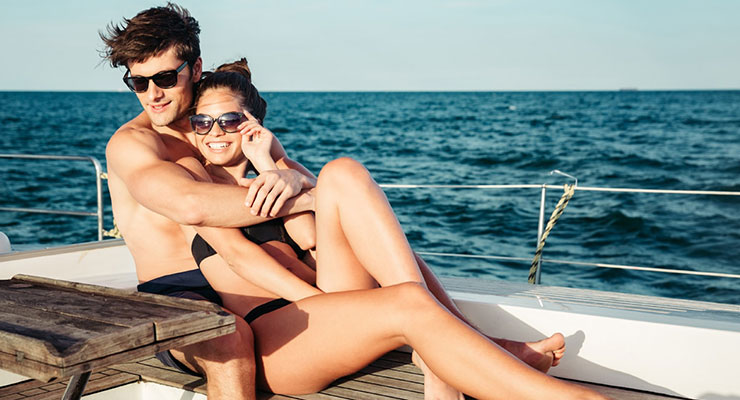 Moreover, Dubai is famous for its Yachting. Dubai Yacht Parties are unique, lavish and wild. Dubai Yacht Rentals have some of the most elite shelf of liquors along with the best cuisines, among their services. A Valentine's Day celebration while yachting in Dubai will combine the essence of the occasion with the extravagance of Dubai. Many yachts are even provided with personalized DJ's and Dance floors. Some Yachts even have specially decorated diners to provide you with the comforts of your choice.
It's even a better option as yacht trips are not as costly as they use to be, moreover are quite affordable these days. You will find them much more fulfilling when you compare the quantity and quality of the services provided by a yacht charter. Dubai is precisely famous for its yachting trips, as yacht is a perfect accomplice to the luxury and grandeur radiated through the ambiance of Dubai.
What's more romantic than a candle light dinner in the middle of the cool breeze and waves gushing? You will have moments of a lifetime while dancing on some musical number on the open deck. Keeping all that in mind, let's evaluate some exclusive reasons for a having a Valentine's Day Yacht Dubai.
1. Beautiful moments on the deck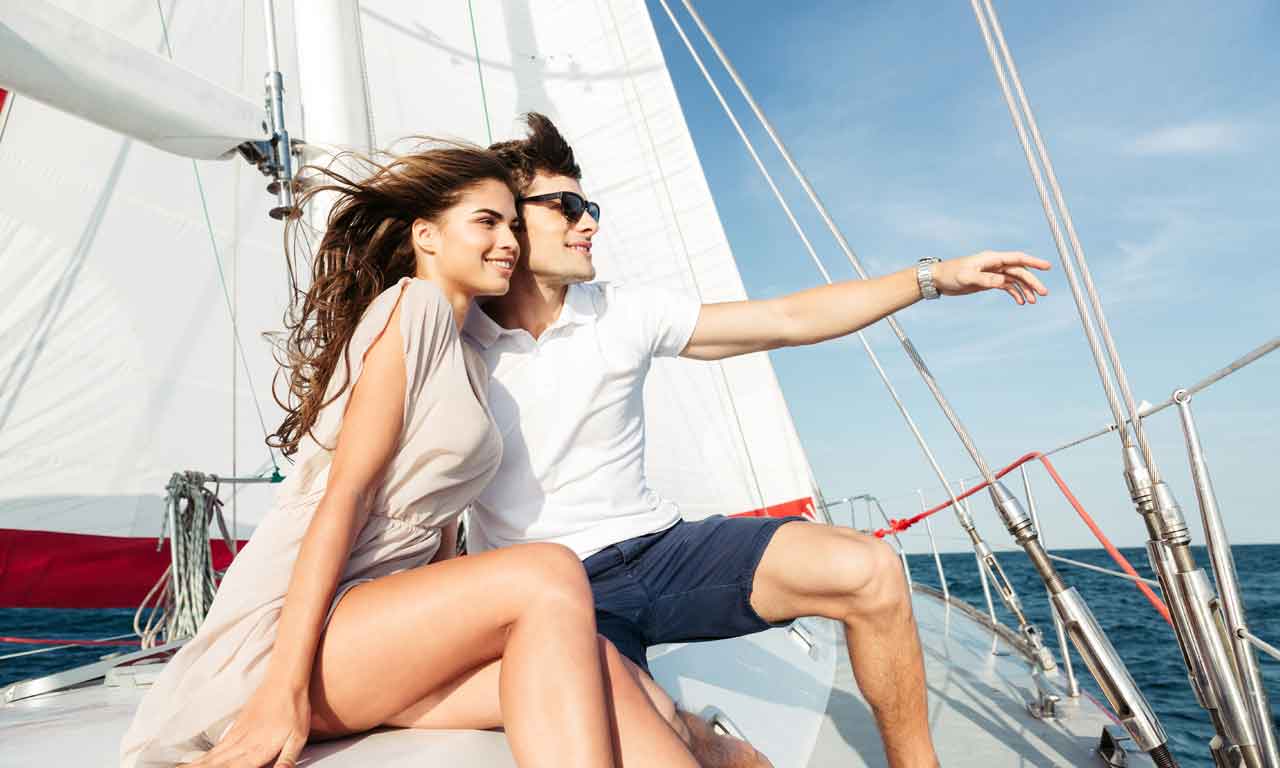 Have a romantic Valentine's Day celebration away from the bustling city. Customize the arrangements and decorations to express your love to your partner. Champion yachts will help you have the perfect date under the star-studded sky.
 2. Candle Light Dinner
Surprise your partner with exquisitely romantic and serene candle light dinner. The setting will look extra special as everything looks exquisite on a yacht. Enjoy that special candle light dinner while you sail on the stunning waves. It will give you that intimate and otherworldly feeling.
3. Romantic Dance on yacht
The yacht has an amazing music system allowing you to create unforgettable movements as you dance along with your partner.If you are looking for that upbeat mood, then you can opt for Live DJ.
4. Delicious Cuisines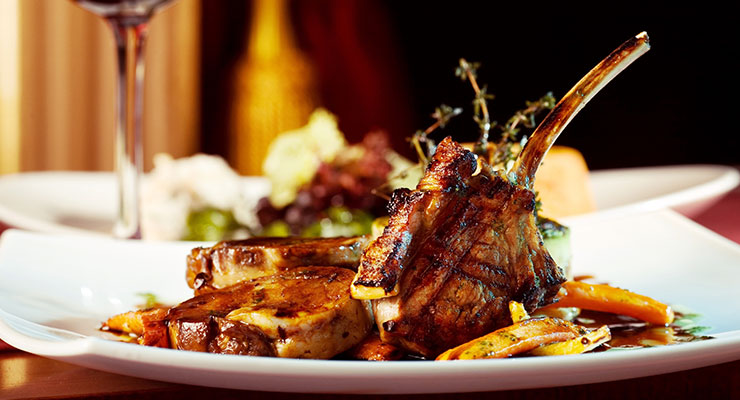 Choose from the wide range of our signature continental delicacies.The menu has some of the best cuisines to offer. Relish the most elite wines as you cruise. Yacht packages even provide complementary delicacies, chocolates champagne etc. End your romantic getaway on a sweet note with mouth-watering desserts.
5. Cruise Party
A yacht party provides you with the first-class services to accomplish all your entertainment needs and interests. You can enjoy the cocktails and wines while the DJ cranks it up. You can dance and grove throughout the night as there is no tomorrow.
Some other reasons to choose for a yacht party this valentine's day:
Your partner will love the yacht's luxurious and cozy interiors with that regal feeling of sailing on waters.
The exquisiteness of a yacht makes all occasions special.
Yachts have the most tranquil environments with no interference.
Experiencing the magnificence of Dubai from the sea is an experience itself.
The view of skyscrapers and beaches is treat for sore eyes.
A yacht party is your party, hence you can make several customization.
From Dubai marina to Palm Jumeirah, you have a list of splendid places that can be visited while sailing. Think about all the splendid photoshoots you can have at these places.
You can bring your choice of drinks and foods on board.
You can even bring your own DJ on board. It will allow you to have the choice of music you love the most.
You and your partner can make it thrilling by engaging in several water sports, such as, jet skis, scuba diving, snorkeling etc. to make the trip adventurous.
Ishika Yadav
Ishika Yadav is a marketing and finance student of Jain University, a traveler under the sunlight and a writer after the sunset. She's born and brought up in India, highly dedicated to explore variety of unrevealed cultures, indigenous societies and places around the world. She says "never stop your feet from traversing and hands from writing about it, because what's written never fades away."