Cruise, Limo and Gyrocopter ride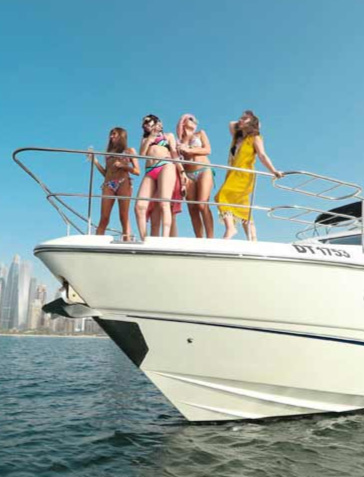 Yacht Cruise, Limo, Gyrocopter Ride.
Yacht Cruise
From brunch to sunset, Champion Cruising is a leisurely escape from the hustle. Cruise the stunning waters of Dubai. Aboard a private chartered 41-65 feet yachts to view the iconic emirates.
Limo
Limousine tour - a luxurious way to explore the sights and sounds of Dubai. Relish the glamour of Dubai in class & style with our Royal Champion Commute.
Gyrocopter Ride
A 2 seater craft showcases the beauty of Dubai with the unique one on one airborne experience. Feel the thrills of a micro helicopter and witness Dubai from a new perspective. Bid for a crazy adventurous ride with some real air acrobatics.